EFL blocks Wigan Athletic takeover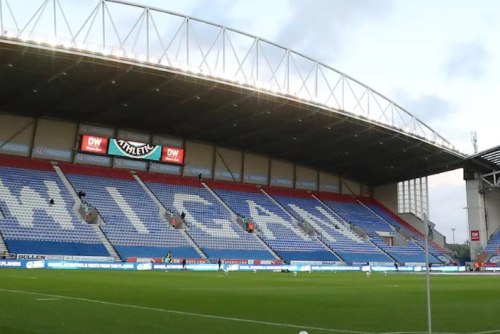 The proposed takeover of Wigan Athletic FC has been blocked by the English Football League (EFL).
The League published a statement last night (December 4) saying it was unable to agree to the acquisition by a Spanish bidder.
His bid was recommended by joint administrators from Begbies Traynor who had been working with the bidder for two months in an effort to agree a successful conclusion for the League One side, which was put into administration on July 1 this year.
The joint administrators have twice extended deadlines for the bidder to get a deal over the line.
On November 11, they issued a statement saying they were still awaiting the green light from the EFL to rubber stamp the takeover by the bidder, which TheBusinessDesk.com exclusively revealed on October 6, as Spanish businessman José Miguel Garrido Cristo.
Garrido Cristo has previously led two Spanish clubs, Albacete and Castellón, and has spent the past 18 months with small stakes, indirect involvement and takeover speculation linking him to several more. But Wigan Athletic would be the first involvement in English football for the London-based businessman.
Last night's EFL statement said: "At its meeting on Thursday, the EFL board received an update and fully considered the latest position in respect of the ongoing discussions relating to the sale of the assets of Wigan Athletic.
"The EFL has in recent weeks undertaken significant due diligence on the relevant parties in accordance with its regulations and, based on the information that has been made available, the board confirmed it was not in a position to agree to an application to transfer membership in the EFL to the proposed purchasers as the League's requirements have not been satisfied.
"The board reiterated its commitment to working with the administrators to secure a successful and sustainable future for the club and will meet with them to discuss the implications of this decision at the earliest opportunity."
The joint administrators have been approached for comment.