No change in pandemic tier restrictions for North West region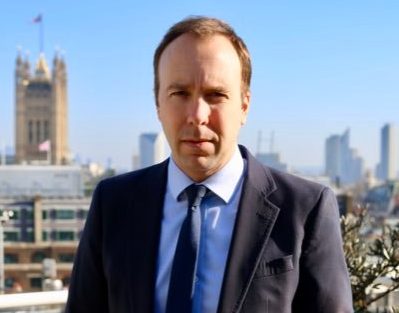 Greater Manchester and Lancashire must remain in England's most stringent coronavirus measures.
Health Secretary Matt Hancock announced this morning that they will remain in Tier Three, while Liverpool and Warrington and Cheshire stay in Tier Two.
Mr Hancock told the House of Commons: "We must keep suppressing this virus. It's a matter for every single person.
"We have come so far, we mustn't blow it now."
Tiers are scheduled to be reviewed once again in a fortnight.
A spokesperson from UnitedCity, a research and campaigning group which is aiming to protect Manchester's economy in the wake of the pandemic, said: "Naturally, this is a huge disappointment, and a decision which we will continue to fight alongside our local leaders.
"There is clear and irrefutable evidence that Manchester does not belong in Tier Three, and it's a knock to all the Mancunians who have worked hard to keep our R rate as low as it is.
"It is to be expected that news of a new strain of the virus in the capital will have caused concern, and likely played a large part in the Government's decision to keep Greater Manchester in Tier Three.
"However, this aside, data has shown that it is possible to control transmission rates of COVID, protect public health, and offer citizens a semblance of 'normal' life – even with the virus present.
"We have to move on from the current situation, where if the numbers are bad in London the whole country gets locked down, whilst if they are good in London then they are released and the Northern cities remain locked down.
"We're a progressive, positive region, and we are sure that Manchester won't spend time wallowing in the wake of this news.
"Looking ahead now, we must shift our focus towards prioritising a safe return to work – whether 'work' is a corporate organisation, or a cultural one.
"This is not about getting workers back in offices, this is about businesses of all shapes, sizes and disciplines being able to regain control of their futures, and protect the livelihoods and mental health of their teams.
"We will be continuing work on our COVID safe return strategy, the value of which is more apparent than ever in light of this announcement, and look forward to announcing in the new year how we intend to support Manchester's business ecosystem through a safe return – regardless of our tier placement."
In a joint statement, the Metro Mayor, Acting Mayor of Liverpool and Liverpool City Region local authority leaders, said: "When our region went from the highest tier into Tier Two restrictions after the national lockdown ended we said it was a vindication of the hard work, sacrifice and dedication of the 1.6m people who live in our region.
"Today's announcement that we are to continue in Tier Two is a credit to all of those people that acted responsibly to help reduce our transmission rates. Now is not the time to be complacent.
"Tier Two is not without restrictions, but it does mean that people are able to enjoy a more ordinary Christmas. We cannot afford to undo all the hard work and sacrifice that people have made over the past few weeks.
"It is really important that we remain vigilant, celebrate responsibly and safely, especially if we are to avoid more severe restrictions in the new year. So please keep following the advice, get tested and keep each other safe.
"Coronavirus is the worst present you can give anybody this Christmas, so please look out for each other."
Cllr Lynn Williams, leader of Blackpool Council, said: "It is disappointing that the Government is not willing to recognise the different circumstances within Lancashire.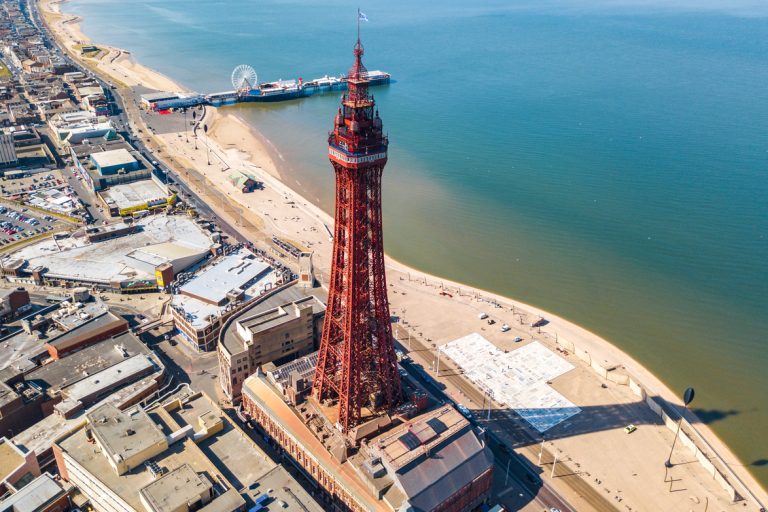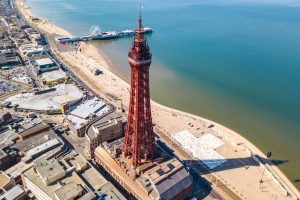 "We are finding it increasingly difficult to understand how we can ever move into a lower tier if we are always going to be harnessed to other geographical areas.
"Our infection rates are significantly lower than when we were originally placed in Tier Three and are now lower than places that are designated as Tier Two.
"Our argument throughout is that there should be a consistent and proportionate approach to the tier system, one that mitigates against the risk of increased infection but also one that allows our economy to open up in a safe and controlled manner.
"We have tourism businesses that were ready to reopen with COVID-safe shows and entertainment this weekend based on a much-improved situation. All of that time and effort has been wasted, and consumer confidence will once again ebb away."
Cllr Williams added: "The tourism and hospitality industry simply cannot continue to function with this level of uncertainty, not knowing whether they should be planning for closure or planning for reopening.
"There might be sectors where economic activity can be turned on and off at a couple of days' notice, tourism is not one of them.
"If our tourism and hospitality industry is to have any chance of recovery in 2021 the Government needs to set out a very clear and unambiguous route map that allows businesses to plan ahead."
Adam Jones, founder of Tattu Restaurants, which number Manchester, Leeds and Birmingham among locations, said: "If we must remain closed in the interest of public health, businesses that cannot operate within the current restrictions need to see proportionate support.
"The misconceptions around the support provided to hospitality to date simply don't paint a clear picture of the reality for businesses in Tier Three. Current local restrictions grants are wholly inadequate to help with the mounting ongoing costs of forced closure, which, for Tattu, have grown to more than £700,000 since March.
"Without specific sector evidence, there's a common perception that our industry is being unfairly targeted whilst other sectors have been allowed to reopen unchecked. Especially given the huge investment into 'COVID-secure' compliance systems that operators at all levels made to ensure our venues were as safe as possible.
"Whilst access to CBILS was essential for survival earlier this year, repayments are due to begin in April 2021, alongside business rates and a return to 20% VAT, which will create a 'perfect storm' of financial pressures for our industry.
"In the current restrictions, businesses are liable for Employer's National Insurance and Pension contributions, despite having no income. Current grants don't even cover the payroll costs to process furlough for our employees."
He added: "We need to see evidence of long-term solutions. The current VAT cuts and rates relief are wholly insufficient if more than half of the sector can't benefit from them due to forced closure.
"Business rates holidays are essential for hospitality in 2021, with more targeted support for disproportionately disadvantaged businesses.
"The Furlough Retention Bonus was an important lifeline that many businesses had built into their cashflow. Its reintroduction would help offset the costs of holiday accruals, national insurance contributions and processing costs of keeping staff employed throughout the crisis."
There was widespread anger, particularly across the region's hospitality and leisure sector, when the Government placed Greater Manchester and Lancashire into Tier Three on November 26, following emergence from the second national lockdown.
Greater Manchester and parts of Lancashire had already been subject to tough restrictions for four months.
Greater Manchester Mayor, Andy Burnham, said at the time that he accepted the reasons for the decision, but insisted the toughened Tier Three restrictions are killing the hospitality sector.
He said: "On the evidence, I can see why this decision was made. But it's hit hospitality far too hard and encourages people to gather in the home."
He highlighted the impact each pub closure has on the local supply chain, saying, for every pub forced to close, behind it is a security business, a cleaning business and a catering business."
He added: "It is an act of levelling down from a government that said it would do the opposite.
"Today we have no more money to help them (hospitality). How can that be fair."
UnitedCity, a research and campaigning group which is aiming to protect Manchester's economy in the wake of the pandemic, said in November: "It's devastating, but frankly not surprising, to learn that Greater Manchester has been plunged back into Tier Three.
"This news will come as a massive blow to hospitality, leisure, culture, events and sports businesses based in the region, who have already suffered enormously thanks to the Government's constant shifting of what the parameters of the tiers are, and what has been permissible under the various restrictions we've experienced.
"There is a feeling across the city region that Tier Three was always inevitable. Data has clearly shown that cases of the virus were starting to fall before the November lockdown, so for restrictions as harsh as the 'new' Tier Three ones are to be placed upon us does feel somewhat rancorous.
"That is, of course, not to suggest that we shouldn't be protecting people's health in Greater Manchester as an absolute priority, we understand the need to ensure the safety and wellbeing of GM residents whilst we defeat the virus.
"But what UnitedCity is committed to showing is that we can achieve that, whilst not decimating our local economy and jeopardising the livelihoods of millions of people."