Liverpool in Tier Two, Manchester in Tier Three of restrictions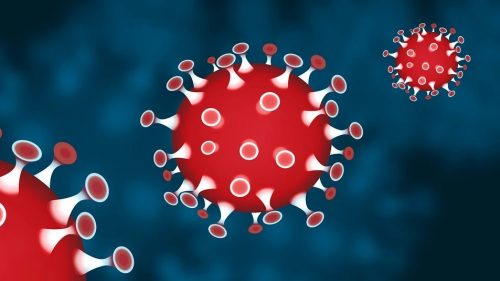 Liverpool will be placed into Tier Two when the national lockdown ends next week, the Government announced today, but Greater Manchester will be in the highest Tier Three.
Lancashire, Blackburn with Darwen and Blackpool are also in Tier Three, while Cumbria, Warrington and Cheshire are in Tier Two.
These measures will be reviewed every two weeks.
The latest government tiered system is expected to be in place until next March.
Speaking to the House of Commons, Health Secretary Matt Hancock paid tribute to the Liverpool City Region and Liverpool where a mass testing drive was piloted which, he said, has helped reduce infection rates by two thirds in the city region, and by three quarters in the city itself.
He said: "I know how difficult this has been especially for those areas that have been in special restrictions for so long.
"We must keep suppressing the virus until a vaccine can make us safe. We must all dig deep, the end is in sight."
He also revealed that there are now 14,800 more nurses helping the NHS since the same time last year, and added: "The NHS will always be there for all of us during this pandemic, and beyond."
Greater Manchester Mayor, Andy Burnham, said he and local leaders will put forward a strong case to move the region down to Tier Two, based on the rate of decline in infection figures.
The Government said it will review its decision on tier allocations on December 16.
Mr Burnham said: "We have got the fastest rate of decline of anywhere in the country. So we are coming down fast.
"In two weeks' time we will want to make a strong appeal for Greater Manchester to move into Tier Two."
And he revealed that the region is already involved in "positive discussions" with the Government over mass testing, similar to the scheme piloted in Liverpool recently.
He said: "The time has come for local and national government to put aside differences and work together."
He accepted the reasons for today's decision, but insisted the toughened Tier Three restrictions are killing the hospitality sector.
"On the evidence, I can see why this decision was made. But it's hit hospitality far too hard and encourages people to gather in the home."
He highlighted the impact each pub closure has on the local supply chain, saying, for every pub forced to close, behind it is a security business, a cleaning business and a catering business."
Mr Burnham said: "It is an act of levelling down from a government that said it would do the opposite.
"Today we have no more money to help them (hospitality). How can that be fair."
"Cities outside London will be very, very hard hit indeed and many won't make it."
UnitedCity, a research and campaigning group which is aiming to protect Manchester's economy in the wake of the pandemic, said: "It's devastating, but frankly not surprising, to learn that Greater Manchester has been plunged back into Tier Three.
"This news will come as a massive blow to hospitality, leisure, culture, events and sports businesses based in the region, who have already suffered enormously thanks to the Government's constant shifting of what the parameters of the tiers are, and what has been permissible under the various restrictions we've experienced.
"There is a feeling across the city region that Tier Three was always inevitable. Data has clearly shown that cases of the virus were starting to fall before the November lockdown, so for restrictions as harsh as the 'new' Tier Three ones are to be placed upon us does feel somewhat rancorous.
"That is, of course, not to suggest that we shouldn't be protecting people's health in Greater Manchester as an absolute priority, we understand the need to ensure the safety and wellbeing of GM residents whilst we defeat the virus.
"But what UnitedCity is committed to showing is that we can achieve that, whilst not decimating our local economy and jeopardising the livelihoods of millions of people.
"Hospitality venues, for example, not being able to capitalise on December trade will be cataclysmic – a lot of restaurants, bars and hotels make a huge amount of their trade during November and December.
"These businesses have already spent a lot of money this year investing in making their spaces COVID-secure and trying to accommodate the Government's demands. Now, they won't be able to offset any of that cost by safely reopening. Where does that leave them?
"Being placed into Tier Two straight away wouldn't have made a significant amount of difference, as the Government has moved the goalposts and essentially made the 'new' Tier Two the 'old' Tier Three.
"However, it's naturally better than the situation the people of Manchester have now been put into.
"What we'd like to see is consistency, as opposed to consistent changing, which is what we've experienced up to this point.
"We are currently working on a piece of research, due to be published in the near future, which will help us make the case to central government for removing Manchester from the stranglehold of Tier Three, with a view to getting as close to Tier One as we can by the end of December.
"Our goal is to do so safely, securely, and with the wellness of Greater Manchester residents at the forefront of our minds."
A joint statement from the Metro Mayor, City Mayor and leaders of the six Liverpool City Region local authorities, said: "Today's announcement that the Liverpool City Region will exit the national lockdown into Tier Two is welcome news and a testament to the sacrifice and reliance of everyone who lives here.
"We'd like to thank each and every person that helped us to achieve this outcome.
"When we entered Tier Three restrictions seven weeks ago, we were in a very dangerous situation. We had the highest transmission rates in the country and faced the very real risk that our NHS would be overwhelmed.
"We are really pleased that today we see a more encouraging picture, with cases down by over two thirds since their peak and COVID-related hospital admissions also decreasing significantly, relieving some of the pressure on ICU.
"The balance of evidence shows that although we faced a difficult decision over Tier Three, locally we took the right decisions, at the right time.
"We recognised that action was required, but also fought hard for the financial support for our businesses and workers most affected. We always have and always will try to do the best thing for our people and our businesses.
"However, while today's announcement is undoubtedly welcome, no-one should be in any doubt that many difficult months ahead lie ahead.
"We know that these new Tier Two restrictions will still be tough for many of our businesses and, until a full vaccination programme has been rolled out, the threat from COVID remains a very real and present danger.
"So, we urge everyone to continue to do what they have been doing so well over the past few weeks – following the guidance, protect each other and protect our health services. The worst thing we could do now is to slow the progress we have made or risk a third wave through complacency.
"So, please, wear your face covering, keep your distance, wash your hands, keep getting tested, and use these hard-won freedoms wisely."
Paul Cherpeau, chief executive of Liverpool Chamber of Commerce, said: "Today's announcement that Liverpool City Region will exit national restrictions into Tier Two is cause for great optimism and hope rather than one of celebration.
"The outcome is a huge step in the right direction for us all.
"It is the result of an incredible amount of work, beginning with the leadership in our city and city region authorities, the commitment of our people and our businesses who have conformed to the regulations and made the sacrifices we have all endured over the past weeks and months.
"Of course it's not over and we should not be complacent. It is in our collective gift to maximise commitment to social distancing, wearing masks, maintaining good hygiene and getting tested frequently.
"Such an effort could enable us to progress even further into the lower tiered restrictions and on the path to a greater reopening of our society.
"For our city's businesses, today's announcement is of huge significance. So many of our businesses have made significant investments in becoming COVID-safe and the lockdown has been a terrible blow to many.
"We might have been the first area to go into Tier Three but we're also coming out of it first thanks to our collective efforts which must continue.
"This gives our retail, leisure and hospitality businesses the opportunity to partially rebuild ahead of the Christmas period and gives the people of Liverpool a little freedom to enjoy their lives safely, doing the things that make our city so celebrated around the world.
"Now our goal is to ensure a safe and sustainable reopening of our city. We are all determined that having been first in line for mass testing, first in line for smart release and now the first in line for reduced restrictions, we can work together to ensure that today's announcement is a true milestone on our journey to recovery from COVID here in Liverpool.
"We have repeatedly said that we must balance health and economic priorities and learn to live with COVID. Today's announcement gives us a real opportunity to achieve this and it is one we must take."
Bill Addy, chief executive of Liverpool BID Company and chair of LVEN (Liverpool Visitor Economy Network), said: "We know the light is at the end of the tunnel in terms of vaccines and improved treatments, but there's still a lot of travelling to go through before we get there.
"This is good news for retail, for sports and for our theatres and arts venues who can open in a limited capacity, but while some breathe a sigh of relief, we cannot forget challenges remain for many, many businesses across the city.
"We need the Government to address the long-term support needed for retail, leisure and hospitality. These need to be in place until 2022, if we want our great cities to survive this unprecedented crisis."
He added: "Businesses that are unable to open need help to survive so we'll be spending the next few days talking to them to ascertain what it is they need and how we can help them open their doors once they're able to in 2021."
Cllr Lynn Williams, leader of Blackpool Council, said: "We are bitterly disappointed that the Government has not recognised the significant improvements we have made in reducing infection rates – or the impact that Tier Three designation will have on our local economy and people's livelihoods.
"The case that we put forward to be moved to Tier Two was a compelling one both in terms of statistical evidence and the measures that we have put in place to maintain that downward trend.
"We could not have made it any clearer that Tier Three status is inappropriate, particularly when a comparison is made with some areas that are moving into Tier Two next week. There is a serious inconsistency in how these tiers have been applied and it is difficult to see how we can ever exit Tier Three if we are always going to be tied into areas of the county that do not have comparable circumstances.
"In its own representations to government, Lancashire County Council had, itself, argued there was a difference between the East and West of the county and the two should be treated differently. That argument has been ignored."
She added: "We would urge the Government to now provide the level of financial support that is required for our tourism and hospitality businesses and associated supply chain, and also provide sufficient resources for us to roll out targeted mass testing."
The latest tier systems:
Tier One (Medium): Follow the rule of six if meeting indoors or outdoors; pubs and restaurants to shut at 11pm; people encouraged to minimise travel and work from home where possible; spectators allowed at sports events and live performances (limited numbers); personal care, including hairdressing, allowed.
Tier Two (High): No household mixing indoors; rule of six will apply outdoors; pubs and restaurants to shut at 11pm; alcohol only served as part of substantial meal; spectators allowed at sports events and live performances (limited numbers); personal care, including hairdressing, allowed.
Tier Three (Very high): No household mixing indoors or outdoors in hospitality venues or private gardens; rule of six applies in outdoor public spaces, like parks; pubs/restaurants closed except for delivery and takeaway; indoor entertainment venues closed; guidance against travelling in and out of the area; personal care, including hairdressing, allowed.
More follows