Eco-friendly investment relies on gunpowder heritage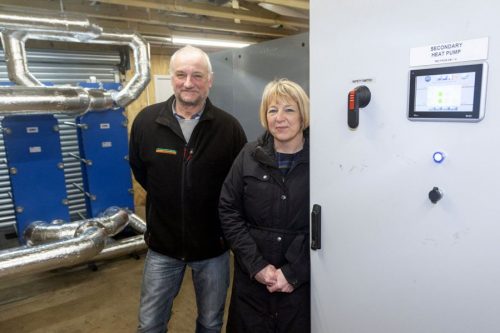 A Cumbria business park built on a former gunpowder works has harnessed the site's history and the power of water to have a more eco-friendly way to heat its industrial units.
The Gatebeck Business Park near Kendal has now completed a five-year, £350,000 project that was supported by Lloyds Bank.
The business park is owned and managed by HRJ Properties and is home to 11 businesses that employ around 40 people.
The works, which ceased operating in the 1930s, were powered by water from a reservoir dating to 1897 at Falls Beck, 2km to the east of the site.
The dam had since become unstable but HRJ Properties owner Howard Robinson has invested to bring the hydroelectric power system back to life.
A new dam has been built and a pipeline installed to link the reservoir with the business park.
The Hydro Scheme took five years to complete – partly because of planning complexities with the pipeline crossing 10 landowners' properties – and actual construction of the system took two years.
Robinson said: "This project has been a labour of love which was taken enormous efforts and huge support from all involved.
HRJ Properties has since recently installed two renewable heat pumps, powered by a hydro turbine, which provide heat to all tenants at Gatebeck Business Park and some neighbouring businesses.
The £350,000 renewable heat project was funded by the Lloyds Bank Clean Growth Finance Initiative, which provides discounted lending to help businesses invest in reducing their environmental impact, and also benefits from the Government's Renewable Heat Incentive Scheme.
Local renewable heat technology company, Bardon Biomass, also advised on the project.
Robinson added: "Because the heat we generate benefits from a government subsidy, we are able to share it directly with our industrial units. Meaning our tenants can access clean heat and energy, while benefiting from lower costs and reduced environmental impact.
"In addition, any excess green energy we generate from the Hydro Scheme, can be sold back to the National Grid, which has created an additional revenue stream for the business."