North West Business Briefs

Anwyl Partnerships, specialists in the provision of residential land and build developments, has revealed ambitious growth plans for the coming year.
Turnover is expected to increase by a further 20%, and the firm has announced the recruitment of 15 additional team members.
The business, based in Ewloe, near Chester, has remained steady in the face of the many challenges brought on through the pandemic and continued to remain operational throughout 2020 while staff adapted to a new way of working on site, in the office and at home.
Anwyl Partnerships begins this year with a £50m order book, including its largest contract to date, a £25m project to deliver affordable homes and an extracare facility in Rock Ferry, Wirral for Torus.
Managing director, Tom Anwyl, said: "Last year was exceptionally difficult for everyone which saw all sectors of industry affected in different ways. During these challenging times we managed to successfully hand over a number of key projects whilst securing several new schemes including Rock Ferry and Halton Court, a 119-unit residential scheme in Runcorn for Onward Homes and Magenta Living, amongst others.
"We are already negotiating several other projects that would increase turnover by a further £20m for this year alone, and look forward to sharing further details imminently. We recognise this growth as being a huge achievement, particularly under these conditions, and begin the new year with strong optimism, despite the current lockdown."
::
Regeneration, services and energy specialist Engie has handed over a new state-of-the-art Design Technology (DT) building to Lytham St Annes High School ahead of schedule.
The £5.4m refurbishment and development project was constructed on behalf of Lancashire County Council and LSA.
Remediation work at the Worsley Road site began in May 2019, with the removal and demolition of two vacant buildings, making way for the construction of a new single storey structure, to form a new DT building. Further works also included the refurbishment of existing areas within the school, providing four modernised classrooms and the creation of a new playground area.
Head teacher, Ray Baker, said: "What we have achieved here as a partnership is incredible. The old buildings were brought down without fuss, the school has been able to operate as normally as possible and the relationship we've formed with the Engie site team has been first class.
"The subject of technology is a changing feast, but this building has created a truly modern and professional environment for children to learn and for adults to work. All in all, the school is delighted with the build and we can't wait to start lessons in there."
::
Liverpool Street Corridor is set to benefit from £3.1m of funding to benefit walkers and cyclists after Salford City Mayor Paul Dennett made the decision to award the contract at the Procurement meeting on Wednesday, January 6.
It will see more attractive and improved routes for walkers and include segregated cycle lanes for those on bikes. The proposals also recognise the continuing importance of general traffic and will maintain existing vehicle capacity.
The overall project is valued at £3,106,170.70, comprising £2,500,000 of Growth Deal 2 funding, £100,000 of Local Match and £506,170.70 of Mayors Challenge Fund (MCF).
Paul Dennett said: "It is great news to be able to formally approve the contact for the Liverpool Street Corridor and improve transport options for our residents. Liverpool Street lies between Albion Way and Oldfield Road and is one of the three key transport routes into the city centre from the west.
"Salford has seen tremendous growth and predictions show by 2040 the city accommodate 40,000 more homes and 40,000 more jobs. The majority of these will be based in the city centre region of Salford as well as Salford Quays and MediaCityUK. The design of the corridor makes it future proof and it will act as another catalyst for regeneration in the area."
::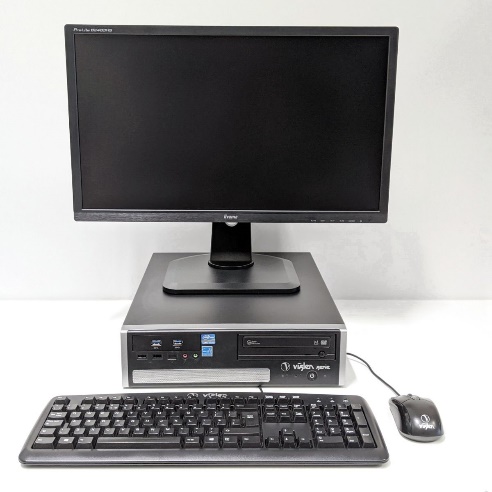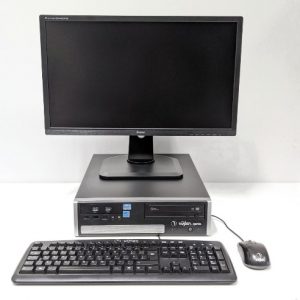 Bulky Bob's, the Liverpool-based furniture and white goods recycler, is working with organisations who support children to provide computers at a fraction of the cost, to ensure children without IT access are supported throughout the latest national lockdown.
The latest offering sees high-spec full pcs with MS Windows operating system, monitor, keyboard, mouse and base unit offered at the less than cost rate of £50 (subject to minimum order of 10 units). This will allow schools, charities, housing associations and other organisations supporting the children across the region to offer IT access to children who otherwise may be struggling with home learning now COVID-19 has forced the closure of many schools.
Reuse IT is the latest in a long line of innovations from Bulky Bob's, ensuring those who need essential items, such as computers for young people, can access them, and chief executive, Shaun Doran, said: "Items such as computers are often in great condition when businesses decide to purchase new equipment. Our mission as a group of charities under the FRC Group umbrella is to End Furniture Poverty, and this includes data wiping and refurbishing computers which are often very high-spec.
"We then make them available for organisations who support our local children to bulk buy at a fraction of the price of new equipment. We've also given away the equivalent of 16 full PC units through our partnership with Citizen's Advice Liverpool, donating 20% of computers to those most in need."
"Schools have been left in the difficult situation with a legal obligation to provide remote learning where needed, but 80% less computers being made available to them than was initially promised. Many other charities and organisations supporting children are crying out to help children gain access to online learning during thus current lockdown. We are pleased to be able to help and welcome talking to any organisations interested in purchasing the £50 computers or indeed businesses looking to donate their computers to the cause."