North West Business Briefs

The Stakehill Industrial Estate BID Development Steering Group launches its BID Proposal and Business Plan this week in readiness for the ballot in February.
The consultation across all potential levy-paying businesses included a detailed four-page survey and numerous open events and business forums culminating in an event with Greater Manchester Mayor Andy Burnham and leader of Rochdale Council Cllr Allen Brett as key note speakers.
Businesses identified three key project areas that they consider would support them and improve the overall operational effectiveness of the estate, situtated between Rochdale and Oldham in Greater Manchester, as a whole.
The activities within each of the project areas have been specifically designed to address and take advantage of the challenges businesses face on a day-to-day basis and opportunities which could make a difference to their ability to operate cost effectively on Stakehill.
Martyn aurrow of MID Communications and chair of the Stakehill BID Steering Group, said: "The business community in Stakehill is facing challenges and uncertainties due to Brexit, and 2020 brought significant change to how businesses operate as of result of COVID-19.
"Stakehill Industrial Estate will also be facing local challenges in the near future with the planned residential development and extension of the industrial estate to the east and south of the existing industrial area. This BID Proposal and Business Plan will provide a business-driven focus to ensure essential improvements to Stakehill Industrial Estate, a means to ensure that our businesses, not only survive, but prosper in these uncertain times. This investment, with a budget over the five-year BID lifetime of £800,000, will set standards which reflect our own aspirations as Stakehill businesses."
::
UK battery manufacturer and distributor, Shield Batteries, has moved into new premises that will serve both trade and retail customers across the North West.
The new regional Battery Centre is located at Moss Industrial Estate, on St Helens Road in Leigh, and follows the relocation of its former centre in Manchester city centre. The new site offers improved customer parking, increased storage capacity and easier access for customers.
The business was founded in 1910. It operates from its head office in Bishop's Stortford and six Battery Centres across England.
Chris Taylor, manager of the new site in Leigh, said: "There has been a Battery Centre in the Manchester area since 1928 and, although times and people have changed, the Battery Centre has remained. Our new larger site in Leigh is just a short 15-mile drive from the original base in the city centre but it offers us a fantastic opportunity to expand our operations in the region. This is a much bigger site, with more space for larger stock levels and it is also much more accessible for our customers."
Moss Industrial Estate is owned by family-run business, George Moss & Sons, which is celebrating its centenary in 2020. The Industrial Estate is home to around 100 local businesses, of varying sizes and industries.
::
Exchange Chambers has launched a new mentoring programme to drive equality and diversity and inspire people from all backgrounds to pursue a career in the law.
The new programme has been developed in association with L8 A Better Place, a community development project based at the Kuumba Imani Millennium Centre in Toxteth, Liverpool. L8 A Better Place works with a range of students and young people from different backgrounds.
Twenty two barristers from Exchange Chambers are actively involved in the programme, in which they will be assigned a student from the local community. Over an 18-month period the barristers will act as mentors and offer advice, support, and practical experience. This will involve fortnightly contact over email, telephone, face-to-face or Zoom events every three months, and practical experience at Court.
Criminal barrister Stella Hayden has worked closely with L8 A Better Place in developing the mentoring programme. She said: "As a progressive barristers' Chambers, we are committed to achieving equality in representation within the legal profession. We want the composition of Chambers to reflect the community we represent."
Joe Ramsden, community engagement worker at L8 A Better Place, said: "People from global majority communities have historically found it more difficult to break into certain careers in the UK than their white counterparts, and law is one of them. Over the last few months, incidents like the death of George Floyd in the States have reverberated across the world and focused attention on the systemic inequalities that exist in our own society. This is why the Exchange Chambers mentoring scheme is important."
::
The stunning remains of Manchester's historic Mayfield Baths have been uncovered as work begins on the creation of the city's first new public park in 100 years, linked to the £1.4bn Mayfield development in central Manchester.
Opened in 1857 on what is now Baring Street, Mayfield Baths were a vital public amenity at the centre of Manchester's textiles industry. The public baths provided workers and residents – the majority living in grim, crowded conditions – with access to running water for bathing and laundry.
Featuring male and female pools – the largest measuring 62ft – family wash rooms and laundry facilities, the building suffered bomb damage during World War II and was subsequently demolished.
Now, a team of archaeologists from the University of Salford is conducting painstaking excavation work on behalf of the Mayfield Partnership to fully document the remains of baths. Their work will allow historians to learn more about life during the industrial revolution. The Mayfield Partnership, the public-private venture led by regeneration specialist U+I, will harvest and preserve the ornate tiles recovered from the pools to re-use them in the future as the new £1.4bn Mayfield neighbourhood, next to Piccadilly Station, takes shape.
Graham Mottershead, project manager at Salford Archaeology, said: "The Mayfield bathhouse is a fascinating example of the social and public health advancements that came about during the industrial revolution. As the city's population boomed with factory workers, crowded and substandard living conditions gave rise to the spread of cholera and typhoid. For those living and working around Mayfield the Mayfield Baths would have been a vital source of cleanliness and hygiene."
::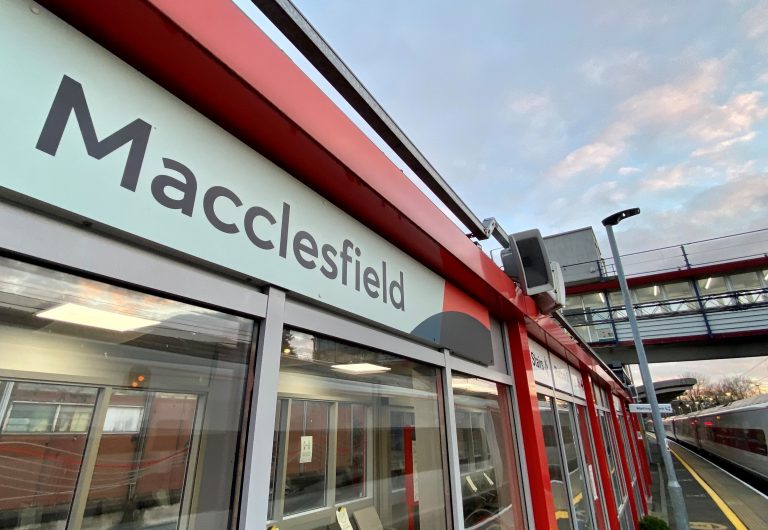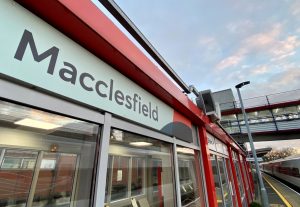 Work will start next Wednesday, January 20, on a £400,000 scheme to upgrade the passenger lifts at Macclesfield station, lasting until March 31.
Both lifts will be improved at the same time and will be out of use.
Tom Wadsworth, senior asset engineer for buildings at Network Rail, said: "This lift upgrade will improve Macclesfield station as we get it in the best possible shape for passengers when measures to prevent the spread of COVID-19 can be eased. The work is a key step in ensuring the station remains accessible for everyone for years to come.
"We're asking passengers with additional accessibility needs who must travel during this latest coronavirus lockdown to plan their journeys in advance while Macclesfield station's lifts are out of use. I'd also urge them to book assisted travel with their specific train operator."
Cllr Craig Browne, deputy leader of Cheshire East Council, said: "We warmly welcome this significant investment at Macclesfield railway station which will improve access facilities for passengers and visitors to the town. I would like to thank rail users in advance for their patience while these works are undertaken and for any inconvenience experienced."