Transport funding cuts put regional projects in jeopardy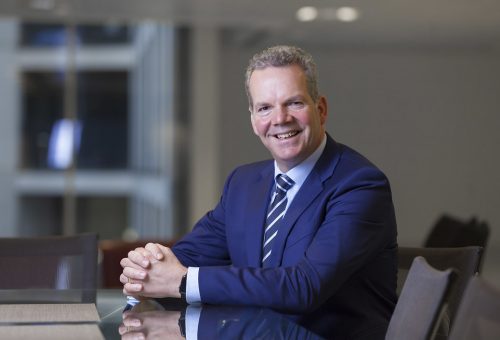 X

Register for free to receive latest news stories direct to your inbox
Register
Plans for a 'tap and go' ticketing system across the Merseyrail network face cancellation after cuts in government funding.
Documents prepared for today's meeting of Transport for the North (TfN) have revealed a 40% cut in its core funding and it will lose a fifth of its total annual funding for the next financial year.
This includes plans by the Department for Transport to shelve the roll-out of contactless ticketing across the North. It has cancelled more than £100m of future funding earmarked for the scheme.
Plans for this year included £33m for a contactless payment infrastructure across several regions, including Merseyside, the Tyne and Wear Metro, and Blackpool.
But these are likely to be cancelled. The development budget for NPR (Northern Powerhouse Rail) is frozen at £75m for 2021-22, with £8m of that given to HS2, the high-speed rail line from London to the North.
The documents show that TfN's core budget will be cut to £6m from £10m.
Prominent yellow 'tap and go' pay points, similar to those in use on Manchester's Metro system, have already been installed across the Merseyrail network.
A display screen on the contactless box says 'Coming soon', but it seems unlikely the  system will be switched on.
A Merseytravel spokesperson said: "Our approach towards introducing a 'tap and go' London-style ticketing system continues. We are disappointed to hear the news regarding the TfN funding allocation, but we will press ahead with our plans and explore new funding streams as they emerge.
"This includes bringing those platform validators that have been installed across the Merseyrail network with financial support from TfN online, to simplify access across the network. They are still due to go live this Spring and will future-proof the network for the introduction of tap-and-go ticketing options."
Other TfN plans facing the axe include the extension of contactless payment systems across light rail and bus services in Merseyside, and enhancements to Transport for Greater Manchester's Bankcard Pay-As-You-Go and electronic ticket machines on owner-operator buses.
Barrie White, outgoing TfN chief executive, has warned the cuts "will cause a significant scaling back of activity and lead to workforce reduction. In reality, this may mean a loss of key Northern roles at a time of wider economic upheaval".
There are also claims that the cuts to TfN's budget is reneging on the Government's pledge to "level up" the country after the December 2019 General Election.
It has cut £1bn from national railway infrastructure budgets and is considering delaying HS2's eastern leg to Leeds.
Andy Burnham, mayor of Greater Manchester, has said: "This move appears to be an attempt to stifle the voice of the North and put Whitehall back in control. I will be seeking assurances that this is not the case."
The DfT said: "We are focused on delivering more modern journeys for passengers, so are now considering how to deliver a more rapid and effective roll-out.
"The Transport Secretary has spoken with Northern leaders extensively, including in late December, to discuss their priorities. The Northern Transport Acceleration Council is now considering how a range of Northern projects can be delivered more effectively."
The Northern Transport Acceleration Council was created last July by Transport Secretary Grant Shapps, who believes TfN has failed to make sufficient progress.
And Andy Burnham, speaking during TfN's monthly board meeting today (January 14), warned against confusion between the Northern Transport Acceleration Council and TfN, insisting TfN has a role to play in its own right.
He said: "Northern Transport Accelration Council is a very different forum. It isn't the same thing as this body. It is much more informal.
"It is very important that we don't allow any confusion to creep in now that TfN is not needed because there is this other body called the Northern Transport Acceleration Council.
"My worry is that with recent developments, particularly around the budget, it would appear that TfN is being put on a path towards being disbanded or disintegration, and I want to make it absolutely plain today that I will defend TfN strongly, resolutely, as the only entity, that it is about Northern devolution and voices here say what's right for us in terms of what we want for the future.
"This is a moment where we need to be clear about that, otherwise, the whole question of levelling up is going start to run into difficulties because it would appear that levelling up is being defined top down by the Department for Transport and the wider government, ie, we will decide what is good enough for the North, and I am not prepared to sign up to that.
"I want to make it clear today that TfN is a body that I will, and Greater Manchester will, continue to invest in and defend and if people add up the number of developments that are ongoing here, people might start to predict the demise of TfN, but I want to make it plain that I absolutely do not accept that.
"It played a very important role during the rail timetable chaos in 2018, it has advanced our agenda in so many ways and we're hitting a moment here where that needs to be said and said quite clearly and confidently from this board."
Steve Rotheram, Metro Mayor of the Liverpool City Region, said: "At a time when we should be focusing on 'levelling up', the Government is reducing transport budgets for the North and centralising control of those budgets, rather than devolving them to the North.
"The whole principle of TfN is to receive devolved money for the North and for decisions to be taken here. We know what we need to invest in the transport infrastructure, boost our economy, drive innovation and deliver improved services that meet people's needs.
"I am, along with Northern leaders, calling on the Government to reverse this decision, to put its money where its mouth is and prove that it truly is committed to a national recovery and a 'levelling up' of our economy."
Following the mayor's comments the board also took the decision to amend the recruitment of a new chief executive from an interim role to a full time position to reinforce TfN's long term ambitions, saying an interim appointment would send out the wrong message.
Speaking following the meeting, Iain Craven, finance director at TfN, said: "Further to the discussion at today's board, we are seeking an early meeting between our members and the Transport Secretary."