People: McAlister Family Law; SAS Daniels; SPI Capital; Catax; TLT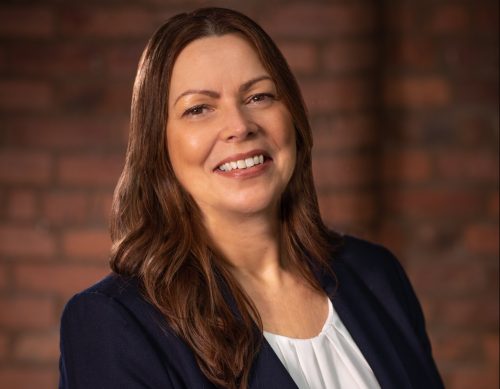 McAlister Family Law, the Manchester-based specialist family law practice, has appointed Ruth Hetherington as partner and head of the firm's private law children division.
Ruth, previously a partner and head of the family department for FDR Law, is a highly experienced family lawyer of more than 25 years and a specialist in children law, both public and private.
She has been a member of the Law Society Children Panel for more than 20 years, is a member of Resolution, Reunite and works closely with the Association of Lawyers for Children as a member of their organisation, attending the executive committee meetings. She is also a representative on the Cheshire and Merseyside Family Justice Board, often arranging training courses for her fellow professionals.
Ruth, who conducts her own advocacy, has acted for children, parents and grandparents on all areas of children law, including complex injury cases, sexual and physical abuse, infant death, jurisdictional issues, including trafficking, relocation cases, adoption and special guardianship.
Ruth said: "I am thrilled to join a family law firm that specialises in Children Law and puts the welfare of children at the heart of everything it does. I believe, very strongly, in the culture and ethos of McAlister Family Law, so to be a part of this trail-blazing firm fits perfectly with my own outlook and ambitions. I am very much looking forward to our working together to shape, in a positive and holistic fashion, the provision of family law in the UK."
Amanda McAlister, managing partner, said: "I am extremely pleased to welcome Ruth. She will be a tremendous asset to the firm and will make a significant contribution to the development of our Children Law division as we continue our programme of strategic growth and cement our reputation as one the UK's leading family law firms."
::
Law firm SAS Daniels is announcing a raft of new appointments to its commercial and residential property teams following a surge in property transactions in the region.
The 10 appointments are spread across the firm's four offices and include five in the Chester office.
In the residential property team, Jessica Feely, Shirley Vels and Rio Rogers have been hired as conveyancing assistants, while Colin McWilliams has joined as a solicitor. Meanwhile, Rob Hughes has been appointed as a senior associate in the commercial property team.
At the Stockport office, Germaine Peters joins as a senior associate in the commercial property team, while Janine Murphy has been hired as senior conveyancing solicitor and head of the residential team in Stockport. Tim Jordan has also been appointed director of conveyancing for the residential property team across the firm's four offices.
In the Congleton office, Laura Bushell has been appointed conveyancer in the residential property team, and Hannah Johnson joins as a solicitor in the commercial property team based in Macclesfield.
Nigel Read, head of the residential department at SAS Daniels, said: "Despite the continuing effect of the pandemic, both the residential and commercial property markets have been very busy in 2020 and we are delighted to welcome these fantastic additions to all of our offices. They bring a wealth of experience and local knowledge to our teams."
SAS Daniels provides a full range of legal services and has four offices located in Chester, Congleton, Macclesfield and Stockport.
::
Algorithm-driven property asset manager, SPI Capital, continues to grow its team with the appointment of Heath Thomas, head of real estate finance Northern England for Natwest, as a board advisor.
Having recently secured seed funding, SPI Capital, which has offices in Manchester and London, aims to manage £250m PRS assets over the next 3-5 years.
Managing director, Ruth McCarthy, said: "We are delighted to welcome Heath to the team. He will play a key role in supporting our mission of empowering investors to preserve and grow their wealth through residential property, whilst at the same time providing quality housing to our country's valued key workers.
"From day one, Heath bought into our mission and, like us, sees the housing market, and innovative, entrepreneurial businesses, as playing a key role in 2021, underpinning the post-COVID, post-Brexit recovery."
Heath Thomas said: "Despite the challenges of 2020, the property market has continued to perform with residential values increasing. Property has strong fundamentals and remains a favoured asset class for many investors.
"There is a clear gap, however, between what we have and what we need, particularly for key workers looking to rent quality housing in good locations, at affordable rents."
He added: "SPI have identified a gap in the market. Their approach, which allows investors to invest with a 'social conscience' to preserve and grow their wealth whilst at the same time giving back to society, is something the market wants and needs and will certainly gather even more momentum in the coming years. I am excited to join the SPI Capital team and to support the delivery of its genuinely unique offering to investors."
::
Business tax relief consultancy, Catax, has appointed former HMRC Patent Box technical lead, Neil Vickers, to help advise on the technical aspects of claims.
Manchester-based Catax expects Patent Box to become an increasingly important part of its business, and it may one day draw level with the R&D tax credit applications that currently form the lion's share of its operations.
Neil has more than 30 years of technical tax knowledge and will also be helping Catax in making detailed responses when tax compliance checks are carried out.
HMRC mounts regular compliance checks each year as part of its normal auditing procedures. Neil's involvement will benefit clients because he will be able to enhance the quality of the responses that Catax provides, promoting a collaborative approach with HMRC, with a view to concluding these interactions quickly and amicably.
Neil originally joined HMRC in 1984, beginning his career as a tax officer and working in a number of different compliance and tax roles. He was later part of the HMRC/Treasury team that organised the Patent Box consultations and developed the Patent Box legislation that was ultimately introduced by the 2012 Finance Act.
He has been appointed a senior tax specialist by Catax so that its own experts can benefit from the detailed insights he gained in these roles, which included a period as head office technical specialist for Patent Box. The Patent Box regime, and the way in which it is applied, can be extremely challenging because the way intellectual property is used is varied and complex.
Catax chief executive, Mark Tighe, said: "It's a pleasure to welcome Neil to the company. The Government is still very keen to expand use of Patent Box and Neil has immense experience in this area. His valuable guidance will be key to us as we look to encourage more British companies to take advantage of this assistance. The Patent Box regime is still much less well known and far less popular than the R&D tax credit regime and this needs to change."
::
TLT has announced the promotion of four associates and three legal directors to partner, bringing the total number of partners to 147.
TLT's newly-promoted partners are commercial real estate lawyer Alison Blades, corporate tax lawyer Mark Braude, disputes lawyer Heff Heathcote, commercial property lawyer Ed Pitt, real estate lawyer James D Webb, corporate lawyer James Webb, and commercial lawyer Alex Williamson.
Senior partner, Andrew Glynn, said: "I am really pleased that we can now recognise the achievements of a number of our colleagues across the business.
"Although delayed by the pandemic, this year's promotions are about the firm continuing to plan for the future, developing expertise for clients and delivering opportunity and growth for our people."
The law firm, which has a Manchester office, has also promoted six associates to legal director, including commercial dispute resolution lawyer Louise Gould, employment lawyer Kate Williams, corporate lawyer Kelly Clarke, and litigation lawyers Eoin Devlin, Kirk Page and Rachel Carter-Boucas. Twenty-two lawyers have been promoted to associate.