People: Palatine; Manchester Apartments; Suresite Group; Bermans; GHP Legal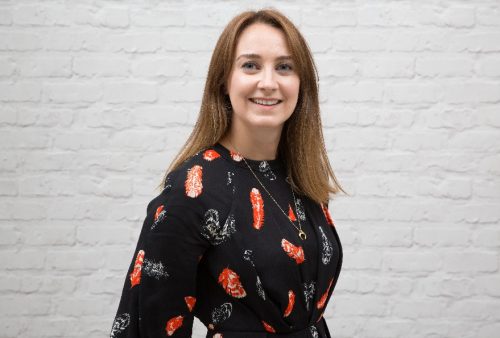 Palatine, the mid-market private equity firm, has promoted Stephanie Wall to the position of ESG director.
In her new role Stephanie joins Palatine's senior management team. She will continue to lead projects across Palatine's Buy-Out and Impact funds to embed ESG (environmental, social and governance) practices and continuous improvement across its portfolio, with a particular focus on climate risk and diversity and inclusion strategies.
Stephanie joined Palatine as ESG manager in 2018 following eight years with global consultancy WSP, where she advised investors on sustainability improvements.
Over the past three years she's been responsible for progressing Palatine's award-winning ESG framework, which creates value across the firm's portfolio of investments, enhances good governance and generates measurable improvements in their environmental and societal impact.
Beth Houghton, partner at Palatine Private Equity and head of its £100m Impact Fund, said: "ESG is in our DNA at Palatine. We have integrated ESG best practices and evaluation for over a decade. As both investors and management teams become increasingly alive to sustainability and social impact issues, we're continuing to invest in the talent and infrastructure to help them generate the best outcomes alongside doing the right thing.
"Stephanie's promotion recognises her dedication and brilliant achievements since joining the Palatine team, and reflects the fact that impact and responsible investing are central to our investment strategy."
Stephanie Wall said: "The scope of ESG is far reaching, from global challenges like climate change to more local opportunities around employee engagement and social value. As ESG becomes more of a mainstream consideration, it's important that businesses and investors think beyond regulatory compliance and continue to push boundaries. Not least because of the compelling opportunities for value creation that a strategic approach to ESG can deliver."
Palatine has also hired University of Manchester graduate Nikhita Mistry to assist the ESG team. She will provide support to a range of ESG projects, internally and across the firm's portfolio.
Based in Manchester and with offices in Birmingham and London, Palatine backs management teams at high growth businesses within the UK mid-market. In 2017, it became was the first mainstream private equity house to raise an Impact fund, investing in profitable businesses with a positive impact on society or the environment.
::
Regional lettings specialist Manchester Apartments has welcomed a new head of lettings to the team.
Dannielle Britt has a 10-year history in the North West property market and joins the team with her sights set on supporting the growth of the business.
Dannielle said: "Over the years Manchester Apartments has been on my radar, its value of being tenant-focused is something that I've always respected.
"It's also a unique business; parent group Beech Holdings offers everything from development, to sales, to aftersales, to lettings and property management – the whole process is done by a team who sit under one roof, something that's unusual for our sector. This provides clear benefits from our point of view as we can feedback trends, suggestions and requests from our tenants to the design teams.
"I'm excited to bring this forward thinking, professional, genuinely low-carbon company to new locations so that prospective residents can benefit from the PRS schemes and service we provide."
Manchester Apartments has an above average 62% tenancy renewal rate for young professional and student lets. Throughout the coronavirus pandemic the team has secured 95% occupancy and is handling around 3,000 enquiries a month – a positive marker for Manchester's rental sector and indicator of the level of quality in each scheme.
Jonathan Griffiths, director at Manchester Apartments, said: "Danielle is a superb addition to the team. We have significant plans for the next few years, including expanding into other regions.
"Danielle's experience and passion for offering an exceptional service is going to help us achieve our goals. 2020 was challenging for the entire industry, but we've managed to achieve a combined lettings income of £7m and we expect to exceed this next year."
Previously at Keenans Estate Agents, Danielle is tri-lingual, something that will serve her well when communicating with international tenants in the future.
::
Suresite Group, the Preston-based service provider for forecourt and retail, has announced the appointment of Steve Hoban as its new CEO.
Steve Hoban has 25+ years of global retail experience, joining the company from Lakeland where he successfully launched its loyalty scheme in record time, driving significant strategic change for the company based on customer insight.
With previous experience as general manager of Pick n Pay – Africa's largest grocery retailer – and ASDA, Steve's expertise lies in driving customer loyalty.
He said: "I am very excited to be joining Suresite, a business built with strong foundations and great people. I am looking forward to working with the team and our customers to continually improve our products and service and drive growth for the company."
Steve assumes his role from Nick Healy who has held the CEO position since 2018.
Suresite Group's investment in growth is reflected in the creation of a new sales & commercial team and the appointments of Nick Horne, Eva Jones and Joanne Ruffley as part of the new team.
Nick Horne has been appointed as sales and commercial director. He has 15 years' experience in key account management, new business sales and sales leadership. He joins from financial services company Elavon, where he helped corporate companies grow by providing innovative and creative card payment acceptance facilities. He has previously held the position of head of corporate account development at Barclaycard.
Eva Jones joins as head of product development and innovation. With 14 years' forecourt and retail experience at Shell, Eva has successfully led numerous global and local projects in various management positions. Her most recent role as UK retail district manager South region saw her overseeing 283 multi-site retail locations, strengthening the brand's customer value proposition and delivery of retail growth in fuels and FMCG. Eva will be responsible for leading the development of new and existing products and services.
With almost 20 years' experience of high profile customer success management, Joanne Ruffley joins as partner manager from Conferma Pay. At Suresite, Joanne is responsible for key customer relationships and the delivery of successful end-to-end programmes with high return on investment for the company's clients.
::
Bermans, the commercial law firm in Liverpool and Manchester, has promoted six people to more senior roles at the firm.
Andrew Henderson joined Bermans in 1985 and has developed an expertise in asset finance litigation. He has been made a partner and joins Alex Chapman, David Gledhill and Jonathan Berkson as partners in the specialist asset-based lending team that is ranked in the Legal 500 London Asset Finance Lending rankings.
He deals with matters such as fraud, freezing orders, title claims, delivery up claims, guarantee/indemnity claims, shortfalls and general debt recovery for a wide range of asset-based lenders.
Also becoming a partner and completing the journey from trainee solicitor to partner is Mike Smeaton in the litigation and dispute resolution team. Mike joined Bermans in 2008 and specialises in shareholder and partnership matters, warranty and covenant claims, property litigation and complex, high value contractual disputes.
He has recently developed a legal 'health check' that allows business owners to identify the aspects of their business that may need attention, especially with the pressures brought by coronavirus including company structure, property documents, contracts with suppliers and customers, staff and policies.
Four other promotions to senior associate have also been confirmed for Alissa Marsh in the asset-based lending team and Gareth Farrelly and David Keenan in the growing specialist sports team.
Alissa joined the asset-based lending team in January 2017. Since joining she has specialised in invoice finance, asset finance and general corporate finance. Her recent deals include advising a financial institution on the £40m sale of its client and acting for a corporate client in respect of its financial facilities amounting to more than £5.5m.
Alissa has also assisted the firm's asset-based lending clients in navigating the pandemic,providing support for CBILS facilities and advising on forbearance considerations.
The final promotion is that of Melanie Morris to senior associate. Melanie joined Bermans as a trainee in in 2015 and qualified as a solicitor in 2017, into the property department. During this time she has developed her own client base and has become an integral member of the team. Melanie deals with a wide range of property matters, including all types of property finance, commercial property acquisitions and sales, residential and commercial developments and acquisitions and redevelopment of buy-to-let properties.
Melanie also provides property advisory support for transactions conducted by the corporate team.
Bermans senior partner, Fergal O'Cleirigh, said: "We have always prided ourselves on our staff retention record. We look to provide our young lawyers with clear career paths and opportunities for advancement as demonstrated by the achievements of Mike and Melanie.
"Andrew is a stalwart of our business and we are delighted to recognise his commitment and loyalty.
Alissa has been with us since 2017 and has made an important contribution in the niche asset/invoice finance teams which have been specialisms since the 1980's.
Although Gareth and David have both only relatively recently joined the business, they fit in well to our culture and ethos and they will look to build their team in 2021 and beyond."
::
A North Wales and Shropshire law firm renowned for its commitment to supporting the development of trainee solicitors has appointed a new recruit to its training programme.
Samantha Martin joined GHP Legal in the Summer of 2020, as a paralegal in the firm's dedicated Shropshire property offices at 21 The Cross, Oswestry, and was invited to become a trainee solicitor this month.
Samantha, from Wrexham, worked for a year as a legal advisor in Warrington, specialising in IR35 tax legislation and employment law, after graduating from the University of Manchester in 2018.
She went on to take the Legal Practice Course with a combined Masters at the University of Law, Chester, and joined GHP Legal a month after graduating from there.
Welcoming Samantha onto the firm's training programme, GHP Legal senior partner, Richard Lloyd, said: "Over the years we have had a considerable number of first rate law graduates join us, many of whom have gone on to become department heads and partners of the firm. We are pleased to welcome Samantha to the firm and hope that, like most of our trainees, she will remain with us after qualifying."