People: Four Recruitment; H&H Reeds; Irwin Mitchell; Curtins; Redwood Bank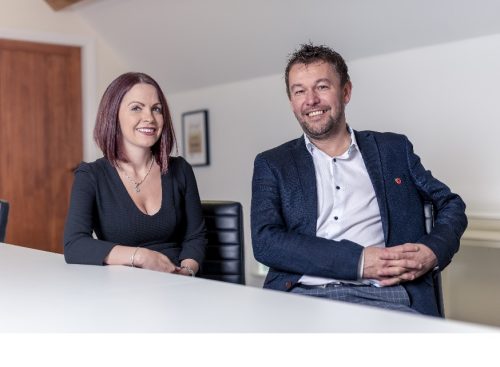 Recruitment consultancy Four Recruitment has announced a management restructure with the appointment of Claire Sofield as managing director.
The move will allow the finance, executive and HR search specialist to explore new growth opportunities and revenue streams.
Bolton-based Four was established in 2008 by brother and sister partnership Phil and Claire Sofield. Both have previously assumed responsibility of the running of the business while continuing a recruitment role.
The move will allow Claire to focus on the growth of the business, while Phil, as operations director, will focus on training, development and day-to-day operations.
Claire said: "The past year has forced us to really think about our current business structure.
"COVID-19 encouraged us to develop new areas such as our business support division, adapt our sales and marketing strategy and launch new products specific to what our clients now require.
"The continued growth and strength of our management team and promotion of key directors for each division has enabled us to focus more strategically on the future of Four, which has led to the change in our management structure."
Co-owner, Phil Sofield, said: "Claire's expertise and drive is infectious, and I have no doubt that adapting our management structure will have an extremely positive impact on our business.
"2020 was a challenging year but a year that has really enabled us to focus on the future of Four.
"There are more challenges to face during the first part of this year with a new lockdown, but there are some fantastic positives to take. In November we achieved one of our highest revenues in our 13-year history."
::
H&H Reeds, the Penrith-based print, design, digital and signage enterprise, has appointed Jonathan Nagle as new business development manager.
Based in Carlisle, Jonathan joins the team as a 2021 starter, and will work to generate new opportunities for the company across new territories and new markets.
By identifying potential for development and keeping ahead of upcoming trends in the industry, Jonathan will play a key role in supporting the future strategies of businesses across Cumbria and beyond.
Jonathan has more than 20 years' experience in sales and marketing, 10 of which at the CN Group including Cumbrian Life magazine. He said: "I am thrilled to be joining the H&H Reeds team at such an exciting time in the company's history. I'll be looking to drive forward the progress made during 2020.
"As we are currently in lockdown I am unable to conduct any face-to-face meetings, so for the next few weeks I look forward to meeting our customers and new prospective clients through virtual platforms."
Managing director, Andy Jackson, said: "What we were looking for is an opportunity generator, and with two decades of experience in driving market share and sales, we are thrilled to have Jonathan join the team.
"I look forward to working with him to develop our business to meet the needs of the 2020s, and I am confident his strategic thinking and cooperative working style will be a great fit."
::
A new family law senior associate has joined national law firm Irwin Mitchell's Manchester office.
Samantha Clifford joins from JMW Solicitors as a senior associate. She advises on all aspects of family law, with particular expertise in divorce and financial matters. Samantha also has advocacy experience in financial and children hearings.
She has considerable experience in dealing with high net worth cases and clients, as well as representing professionals and individuals from various business sectors nationally.
Samantha also advises on disputes involving children, including how time should be divided between parents, specific issues and prohibited steps applications.
She joins the national family law team at an exciting time, with the team having secured a top-tier ranking in both leading independent legal directories, The Legal 500 and Chambers & Partners for another year.
Ros Bever, national head of family law at Irwin Mitchell and regional managing partner of the Manchester office, said: "I'm delighted to have Samantha join our team after what has been a turbulent year for all.
"Samantha's expertise and experience will be a great asset for our Manchester team, one of the largest family law teams in the region, as well as for our national team across 14 offices which all work closely together.
"We have ambitious plans for the team in 2021 and beyond, so Samantha's arrival is a great first step in achieving the growth we're after and having the very best service for our clients."
::
Liverpool-based built environment consultancy Curtins has appointed Janice Smith, formerly of Stantec, as head of its Scotland branches.
Janice, with 20 years' experience as a qualified civil and structural engineer, will join Curtins as its new technical director of the Scotland region.
Smith's appointment is ahead of the retirement this Spring of current region executive director, Phil Richardson.
Her new position will see her heading up Curtins' teams in Glasgow and Edinburgh, while working from the consultancy's Edinburgh office.
She will be supported by Paul Porter (Edinburgh) and Gordon McPherson (Glasgow) who have accumulated more than 35 years with Curtins between them.
Smith joins the organisation at a crucial time in its 60-year history, as the industry recovers from the COVID-19 pandemic and adjusts to the effects of Brexit. She said: "I have lived and worked in this beautiful part of the country for many years and I've become increasingly aware of Curtins' positive impact on Scotland's built landscape. I'm delighted to have become part of their story."
During Smith's time at Stantec she contributed to transformative projects in Scotland. They include the library refurbishment and Tennis Centre for Heriot-Watt University, feasibility for The University of Edinburgh's Main library and The Advanced Forming Research Centre for the University of Strathclyde.
Prior to that Smith provided expertise on landmark projects including the V&A Museum in Dundee.
Early in her new role, Smith will oversee Curtins' continuing involvement in projects that include the new Nucleus Hub at The University of Edinburgh, the Cancer Bridging Project at Edinburgh's Western General Hospital and Boclair Academy in Bearsden. Her role will also oversee the Integrated Ophthalmology Unit and three-storey extension, which accommodates six orthopaedic operating theatres, at the Golden Jubilee National Hospital in Clydebank.
Phil Richardson said: "Janice brings a wealth of knowledge, experience and leadership to Curtins and I am delighted that she is joining the team."
As a SER certifier, Smith possesses experience certifying a wide range of structures across the residential, commercial and education sectors. These include new-build projects as well as alterations, refurbishments and extensions to existing properties.
Her broad sector and project experience complements Curtins' portfolio of projects, which range in value from £1m to £300m.
Executive director, Neil Parkinson, said: "Janice joins us at an extremely important time for Curtins. She brings extensive knowledge of the region and an ambition to build Curtins' reputation in the area. I'm looking forward to seeing the benefits of her approach."
::
A banker with more than 23 years' experience in the industry has joined Warrington-based Redwood Bank's team.
Sonia Mann had clocked up more than 18 years' experience working at high street giant NatWest before she moved to the specialist mortgage and secured loan provider Together Commercial Finance, as corporate director. Her appointment is set to strengthen the support Redwood provide to customers and brokers across the Midlands.
The 42-year-old, who has secured the role of business development manager at Redwood, has also worked for Santander UK and was a manager of client relations at the Royal Bank of Scotland.
Chief executive and founder, Gary Wilkinson, said: "Sonia's track record with previous banks is impressive. She has proven she's more than capable of delivering fantastic customer service, which is the top priority for Redwood, and satisfaction is consistently at well over 90% among our customers.
"In order to meet increased demand, we are keen to recruit new business development managers who have experience in building, and then managing strong relationships with a portfolio of commercial clients. When we met Sonia, she fitted the bill perfectly.
"Sonia's appointment also further demonstrates our commitment to the Women in Finance Charter, which encourages financial services to provide a balanced workforce across gender. We're very passionate about accelerating gender equality and we feel we're certainly moving in the right direction when it comes to further diversifying the make-up of our staff workforce."
Sonia is one of several recruitments Redwood Bank has announced in recent months.