North West Business Briefs: GTM; Signs 24-7; St Helens Chamber; Cheshire East Council
Salford-based GTM has placed orders worth £2.8m with SRL to supply the latest innovation in portable traffic lights.
The new range, called Eurolight, comes with a mixture of traffic, pedestrian and ADS (Adaptive Detection System). The benefits are that the intelligent ADS lights reduce congestion by learning and constantly adapting to real-time traffic movement.
The ADS lights make automatic adjustments of 'green' times using machine learning algorithms, obtained through radar detectors.
Daryl Cheetham, executive director at GTM, said: "We're investing in industry-leading technologies. Clients are looking for solutions which reduce congestion whilst works are carried out and want to ensure public safety. We've seen results showing journey times at road works significantly improve with Eurolight."
Malcolm Johnstone, hire division managing director at Middlewich-based SRL, said: "For many years we've worked closely with GTM to deliver our portfolio of products. We believe the key to our successful partnership is SRL's ability to offer quality product balanced with a dependable, reliable service."
Peter Almond, manufacturing division managing director at SRL, said: "Safety and dependability are top priorities and SRL's ability to supply robust, reliable products backed up with a four-year guarantee and comprehensive servicing package was instrumental in securing this order."
::
Mid-Cheshire based Signs 24-7 has completed another project for Warrington Market, adding to the many schemes the company has delivered for the new facility in 2020.
This most recent job saw the design, manufacturing and install specialist, based in Hartford, undertake a number of stall signage alterations as a result of tenant changes.
Last year, after winning a competitive tender process, Signs 24-7 carried out a full signage fit-out for the market which included the design, production and installation of shop front letters, wayfinding signage, barrier covers, COVID-19 and social distancing materials and also hanging banners.
Warrington Borough Council marketing and events officer, Jay Seville, said: "Both the building/stall signage and the safety signage that we have had created and installed by the team have been amazing."
Having been operational for almost 10 years, Signs 24-7 has an extensive client roster which includes national companies such as Costa and Moto, and was recently commissioned to produce COVID signage for Cheshire West and Chester Council.
::
St Helens Chamber has welcomed new proposals from the Department of Education which outline plans to pilot Local Skills Improvement Plans (LSIPs), which will aim to ensure that post-16 education and training meets the needs of employers.
Chief executive, Tracy Mawson, has been part of a national working group regarding the plans and welcomes the potential for the initiative to be trailblazed in the Liverpool City Region.
She said: "We welcome these plans to put the needs of businesses at the heart of the further education system. Employers don't currently have enough influence over the skills provision offered in their local area and this is something we think could really assist firms who tell us regularly they struggle to find people with the right skills.
"In other countries, such as Germany and the Netherlands, there is much stronger employer influence over skills, facilitated through their national chamber networks.
"As local businesses look to rebuild in the years ahead, it is essential to ensure that the right digital, technical and broader skills and training provision is in place to support them to grow, succeed and create good jobs."
::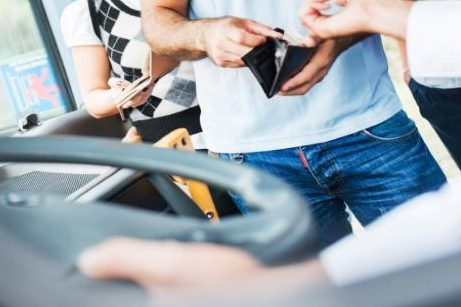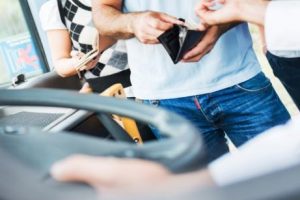 Cheshire East Council has lifted timing restrictions on travel for holders of concessionary bus passes to help support the COVID-19 vaccine roll-out for elderly people and disabled residents.
Now, all English national travel concessionary bus pass holders are allowed to travel free of charge before 9.30am each day. All bus operators have been told about the change and asked to inform their staff.
Cllr Craig Browne, deputy leader of Cheshire East Council who has responsibility for strategic transport, said: "This is excellent news for our more vulnerable residents as it allows concessionary bus pass holders greater flexibility to attend vaccination appointments.
"It is really vital – for everyone's health – that people attend on time to get their jab, when invited to attend a vaccination centre.
"I would emphasise, however, that people should continue to stay at home whenever possible and only travel when it is necessary under the Government guidelines – such as for essential shopping and health appointments. If you do travel, remember to wear a face covering and keep two metres apart from others."