North West Business Briefs: TVD Group; Professional Liverpool; Lancaster University Management School; Signs Express Chester
Bolton-based TVC Technology Solutions, a division of the TVD Group, has partnered with Bolton Arena to bring the first outdoor digital advertising screen to the town.
The family-owned business, which celebrates its 25th anniversary this year, collaborated with the arena and fellow Bolton business, North West Design Studios, on the project.
The dual-sided screen will be powered for up to 16 hours per day to maximise digital advertising and minimise energy usage, and is situated on the gateway to Middlebrook, the UK's largest retail and leisure park in the UK which boasts 12 million visitors each year.
With digital signage being proven to have a recall rate of 83%, TVC anticipate a surge of interest from local and national businesses as it looks to the year ahead.
TVD, which is currently seeing significant growth from its smart home technology division, is forecasting a 20% upturn for 2021. The company is also investing more than £300,000 in a new Northern experience centre and in excess of £100,000 to increase its online presence.
Managing director Matthew Brown founded TVD in 1996 with his brother Daniel and late father Jim. He said: "Bringing the first outdoor LED screen to the area is a great achievement and we've had a brilliant response even during the ongoing national lockdown. There are many businesses out there who are doing well during this period and others who can see the value in strong brand awareness when we exit lockdown."
::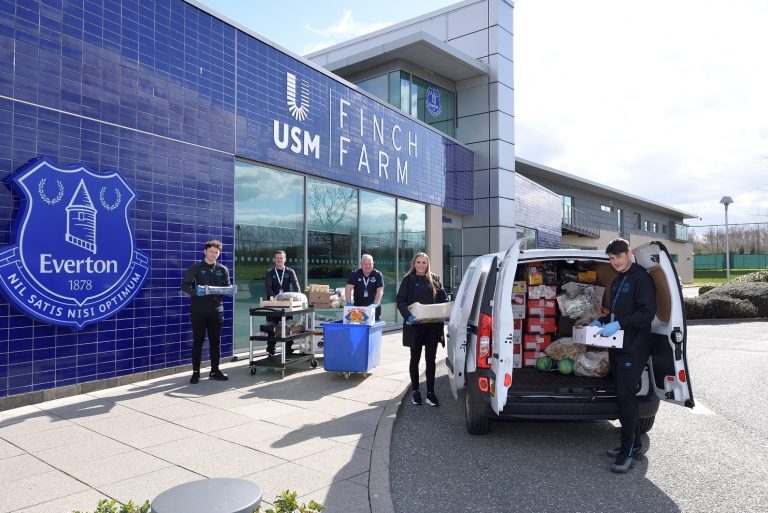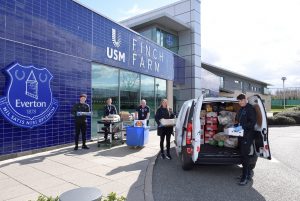 Professional Liverpool has joined forces with Everton's official charity, Everton in the Community, to help provide support for communities throughout the city region.
The unique collaboration will run until the end of 2021 and will see Professional Liverpool adopt Everton in the Community as its charity of the year, hosting and participating in a number of fundraising initiatives and volunteering opportunities to raise vital funds to further develop the charity's 40+ social programmes that support those most in need, tackling issues such as poverty, mental health, education and employability.
Andrew Ruffler, Professional Liverpool chief executive, said: "Through this collaboration, we are hoping to not only bolster the amazing work Everton in the Community is doing across Liverpool City Region, but also enabling our members to support and participate in a number of activities which will deepen their engagement and understanding of important issues like social mobility, and promote positive wellbeing during these challenging times we're experiencing."
Lesley Beattie, director of development, from Everton in the Community, said: "We are thrilled to be working with Professional Liverpool, an organisation that shares our vision and values, especially during such challenging times.
"Now, more than ever, our work is integral to improving the lives of the most disadvantaged and vulnerable in our community, and by Professional Liverpool naming Everton in the Community as its charity of the year, they are working in tandem with us to improve the health, wellbeing and life chances of those across the region."
::
Manufacturing businesses across the North West have the chance to learn from industry giants in a programme designed to boost productivity across the sector.
'Productivity through People' (PtP), a 10-month programme designed by Lancaster University Management School academics in partnership with industry experts from BAE Systems, Siemens and Rolls-Royce, aims to boost SME's outputs and efficiency and help unlock the nation's productivity puzzle.
Now in its fifth year, the programme at Lancaster University has delivered productivity gains for more than 50 businesses across the region, with 65 owner/managers having participated in the programme to date. Due to the success of the pilot, first launched by Lancaster University in January 2017, the programme has been rolled out in other parts of the UK.
The most recent cohort began in a 'traditional' format at the start of 2020 before it was quickly adapted and moved online in light of the pandemic. Now, key decision makers from eligible companies are encouraged to apply for the latest cohort to be delivered online, starting at the end of March.
Helen Wilkinson, knowledge exchange manager from Lancaster University Management School, runs the PtP programme, ad said: "Many businesses have been hit very hard by the pandemic. The Productivity through People programme provides businesses with a structured approach to creating a sustainable business, which will offers crucial support that is particularly important during these challenging times."
::
A Deeside sign maker has transformed the Bridge Community Farms van which delivers its popular veg boxes across West Cheshire and the Wirral.
Steve Lloyd of Signs Express Chester, in Queensferry, wrapped the van with the distinctive brand as part of his ongoing support for the charity.
Bridge Community Farms, established in Ellesmere Port in 2015, is a 10-acre farm which grows vegetables, salads and fruit using organic methods and delivers them weekly to customers. It has seen a fourfold increase in enquiries from older people confined to home and worried about getting fresh food during the pandemic.
Steve, who was inspired to help the charity after meeting its founder Francis Ball, said: "After hearing Francis talk passionately about his idea of creating an inner-city farm which could be used to help disadvantaged young adults I volunteered our services if they ever needed any signage. When Francis showed me the van recently I knew that we could turn it into a powerful marketing tool and it was a pleasure to transform it from an old service van into something that represents Bridge and the great work they do."
Clair Johnson, Bridge Community Farm general manager, said: "We're incredibly grateful to Steve who has supported us for a number of years now with all our signage needs without any charge. He has transformed our van into a fantastic marketing tool and which is instantly recognisable to our customers."