Anexo sees revenues rise and announces further DBAY investment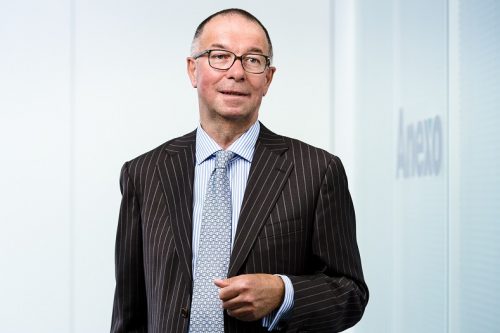 AIM-listed Anexo said annual revenues have exceeded board expectations and that adjusted pre-tax profits will be in line with current market forecasts.
In a trading update for the year to December 31, 2020, today, the Liverpool-based specialist integrated credit hire and legal services provider, headed by executive chairman Alan Sellers, confirmed it was able to remain fully operational throughout both nationwide lockdowns.
It maintained its strategy of recruiting high quality staff within its legal division, Bond Turner, and, consequently, salary and other associated costs have increased during the year.
The number of vehicles on the road in the group's credit hire division, EDGE, recovered strongly following the lifting of the first lockdown in July and reached record numbers in the second half of 2020.
Following the implementation of the second lockdown in early November the number of vehicles on the road once again saw an initial decline, although the monthly totals remain well ahead of those seen in the first half of the year. The board confirms that the average number of vehicles on the road for fiscal year 2020 will exceed that of 2019.
The group has continued to increase the number of litigators within Bond Turner, which has a Bolton and Leeds presence, thereby driving increased case settlements and cash collection relative to investment in new cases.
The courts have remained open throughout the second lockdown period, as they were in the first, with settlements continuing where possible via telephone and online hearings.
Notwithstanding some inevitable delays in court proceedings as a result of remote operation, monthly cash collections rose significantly in the fourth quarter of 2020 and reached a record high in December. The Leeds office of Bond Turner is now fully operational and staff recruitment continues.
Anexo said it continues to increase the number of cases involved in the legal action against Volkswagen AG – the 'VW Emissions' case – and is currently actively engaged on approximately 14,356 claims.
As previously announced, all costs associated with marketing and the processing of claims are expensed as incurred. Investment in case acquisition in financial year 2020 totalled £2.9m.
The group today also announced the appointment of Saki Riffner, partner and co-founder of DBAY Advisors Limited, to the board as a non-executive director.
Funds under the discretionary management of DBAY currently hold 9.9% of the issued share capital of Anexo.
Application has been made for the appropriate regulatory approvals from the Financial Conduct Authority and the Solicitors' Regulatory Authority to allow DBAY Funds to acquire an additional 19.1% shareholding in the group.