Businesses move to expand at Cheshire sites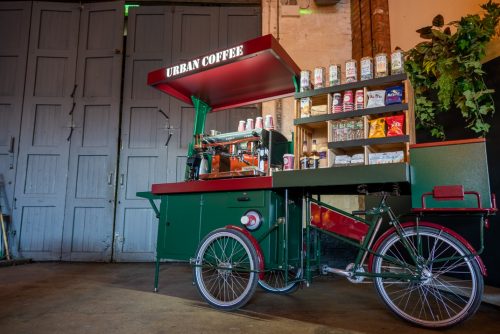 Cheshire West and Chester Council is supporting business growth with a steady flow of enquiries for new premises.
Over the past months the council has dealt with many inquiries from businesses keen to invest in the borough by locating here or moving to larger premises.
Units 1-21 Europa Court are now fully let at the new Dee View Trade and Industrial Park, Chester.
The new units by Bumpers Lane were built using Cheshire West and Chester Council's Property Reinvestment Programme (PRP) Funding and European Regional Development Funding (ERDF)
The ERDF funding enabled the construction of smaller business units for SME's in a market where there was a demand but no availability.
Cllr Carol Gahan, cabinet member for legal and finance, said: "To hear that there are businesses still expanding and there is a steady flow of enquiries for new business premises shows the level of resilience, this has to be encouragement that we will turn this around.
"I'd like to welcome all of the businesses in Europa Court and for anyone looking to expand or move to our area, we have a team ready to help and units still available."
Europa Court has welcomed a mix of manufacturers on site delivering a diverse range of products including syrup and handcrafted cordials, prestige candles and fragrances, specialist hard surface repairs, laundry equipment, solar photovoltaic (PV) electricity systems, air conditioning systems and bespoke packaging and wood products.
Urban Tricycles is now based at Europa Court. The company builds and sells bespoke tricycles and carts to companies who use them at events and in mobile locations to sell their products. The company has expanded further and now sells Urban Coffee, its own blend of organic coffee, using fully recyclable consumables from its tricycles.
Mike Wheelhouse, founder of Urban Coffee and sister company Urban Tricycles, said: "I had an idea one day that rickshaws and tricycles would do well in the UK. So, I imported a container load of rickshaws seven years ago from China and ended up selling them all.
"This gave me the confidence to start building them ourselves. We started to get enquiries from well-known brands – our first being Bombay Sapphire Gin and now find ourselves manufacturing trikes and carts for major brands such as Peroni, Unilever, British Airways, Google, Carlsberg and the Independent newspaper.
"We have also worked more locally for Chester Zoo, Cheshire Ice Cream Farm and Everton Football Club."
He added: "In September 2019 we linked with Network Rail and Transport for London securing our first coffee tricycle contract at St Pancras International Station."
Director Jim Gillson said: "We operated two coffee tricycles on the busy Thameslink platforms, receiving positive recognition for quality service as well as our own Urban Coffee. This exposure has seen us join up with Merseyrail where we expect to have a growing number of coffee tricycles on platforms and station concourses throughout 2021."
The 10 new 2,000 sq ft units are built to BREEAM Excellent standard and have proved ideal for companies who are making the move to expand their business.
Dee View Trade and Industrial Park also includes larger industrial units at Units 2-14 Europa Court and industrial/trade counter units at Units A-E Dee View.