North West M&A volumes fall by 20%, but overall values double during 2020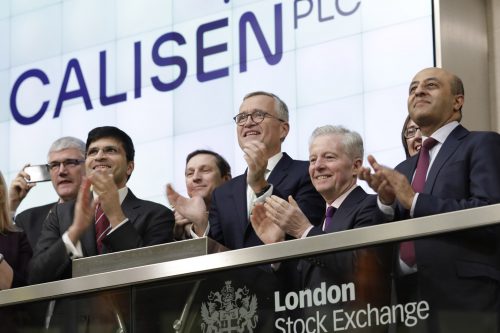 The North West closed 2020 on a positive note for mergers and acquisitions activity, according to the Experian M&A Review 2020 for the UK and Ireland.
Having experienced a sharp drop in deal volumes in the second quarter as the impact of COVID-19 first started to take hold of the market, Q3 and Q4 both saw an upward trend in volume, as the region's professionals adapted to deal making in exceptional circumstances.
The last quarter of 2020 saw the announcement of 205 deals, an increase of 20% on the 171 deals in Q3.
Overall, the region recorded 695 deals in the year, approximately 20% fewer than the 861 done in 2019, but deal values bucked the trend, with the £15bn-worth of deals in 2020 double the value recorded in 2019.
The region logged four mega deals in 2020, of which two were announced in December, as people looked forward to a day's respite from the harsh restrictions imposed for much of the year.
Large cap deals remained unaffected, with deals up 11% in volume and nine per cent in value in comparison with the previous year.
It was a similar picture in the mid-market, with 77 deals recorded in 2020, down two from the 79 announced in 2019.
Deals below £10m in value bore the brunt of the downturn, with volumes 26% lower and values 41% lower than in the previous year.
The North West accounted for 4.2% of all UK deal value and 11.9% of deal volume.
Two of the region's largest deals, both announced in December, saw listed North West companies prepare to be taken into private ownership. A consortium of investors, including Global Energy & Power Infrastructure Fund, Ninteenth Investment Company and West Street International Infrastructure Partners, agreed terms on a recommended cash offer to acquire Manchester-based Calisen for £1.4bn.
The deal sees Calisen, which provides energy meters and meter reading services, return to private ownership less than a year after its IPO, with the offer price of 240p per share just 21p higher than when it floated.
Communications group TalkTalk agreed a £1.1bn offer from Toscafund and Penta Capital.
Tosca and Penta believe that continuing to operate in the public listed markets would not be in TalkTalk's best interests, and that it's investment strategy and long term growth can be better supported by access to equity and debt financing structures that are not readily available to listed companies.
Other deals of note in the final quarter include the acquisition by Euro Garages of the OMV filling station business in Germany for £558m, while in the retail sector, JD Sports increased its presence in the USA with the acquisition of the Shoe Palace Corp in California for around £510m.
Although the volumes of deals across all industries declined as a result of reduced activity, deal values rose significantly in many sectors, suggesting resilient equity valuations, despite the subdued market.
The highest volume of deals done were in the professional services sector, even though volume and value registered a fall of 14% and 24%, respectively.
Wholesale and retail recorded 152 deals worth £7.8bn, which is a 23% drop in volume on 2019, but an increase in value of more than 200%.
Manufacturing continued to perform well, with 150 deals worth £4.5bn announced in 2020, a decline of 32% in volume and a rise of 82% in value from the previous year.
Infocomms, support services, financial services, health and construction all saw rises in value, a trend expected to continue into 2021 as the markets bounce back following regulatory approval of COVID vaccines, the availability of inexpensive financing and high equity valuations for quality assets.
Where detailed funding arrangements were disclosed, just under eight per cent of deals were supported by bank funding, down from 13% in 2019.
Lender of choice for North West businesses was HSBC, followed by NatWest, Shawbrook and Barclays. Private equity-backed deals accounted for 20% of the total volume of deals for the North West in 2020, up five per cent from 2019. Maven Capital Partners was the most active firm, followed by LDC.
Gateley took pole position as most active legal adviser for 2020, having advised on 46 deals, followed by Hill Dickinson on 32 and Mills & Reeve on 29. The value rankings were led by DWF, advising on deals worth just over £2bn including the IPO of The Hut Group and acquisition by Euro Garages of the largest KFC franchise in the UK and Ireland.
Allen and Overy took second place with deals worth £1.45bn, with Clifford Chance and Freshfields joint third on £1.43bn-worth of deals.
RSM was the most active financial adviser with 26 deals, followed by KBS Corporate on 22 and Dow Schofield Watts with 18.
Citigroup topped the value table, followed by Goldman Sachs and HSBC.