Boohoo buys three Arcadia brands in £25m acquisition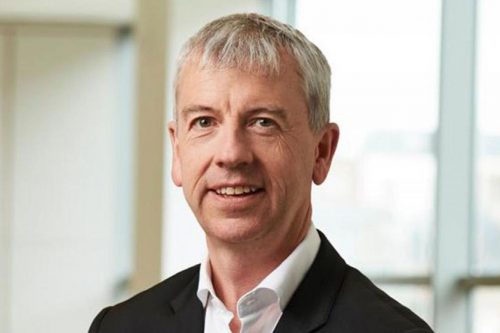 Manchester online retailer Boohoo today confirmed the acquisition of the Dorothy Perkins, Wallis and Burton brands out of administration in a cash deal worth £25.2m.
The group was linked with the retailers, part of the collapsed Arcadia Group, late last month, shortly after it announced it had acquired the brand and website of struggling high street chain Debenhams in a £55m cash deal.
Today's announcement involves all of the e-commerce and digital assets and associated intellectual property rights, including customer data, related business information and inventory of the Burton, Dorothy Perkins and Wallis brands, and none of the physical retail sites or jobs.
This is expected to result in a total of 2,450 job losses across the three brands.
Administrators Deloitte confirmed 260 jobs will transfer to Boohoo under today's deal but that all 214 Burton, Dorothy Perkins and Wallis stores will be permanently closed down.
Boohoo said the acquisition represented a significant opportunity to grow its market share across a broader demographic. The brands had more than two million active customers in 2020.
They will strengthen Boohoo's position as a leader in the global fashion e-commerce market with more than 15 brands across its scalable multi-brand platform.
Boohoo said Burton is an established brand which will enhance the group's menswear portfolio in addition to boohooMAN and the recently acquired Maine and Mantaray brands as part of the Debenhams deal, and the acquisition represents two routes to market across pureplay websites and the group's marketplace.
John Lyttle, Boohoo chief executive, said: "Acquiring these well-known brands in British fashion out of administration ensures their heritage is sustained, while our investment aims to transform them into brands that are fit for the current market environment.
"We have a successful track record of integrating British heritage fashion brands onto our proven multi-brand platform, and we are looking forward to bringing these brands on board."
Executive chairman, Mahmud Kamani, said: "This is a great acquisition for the group as we extend our market share across a broader demographic, capitalising on growth opportunities as more and more customers shop online.
"We continue to grow our portfolio of brands and customer base, strengthening our position as a leader in global fashion e-commerce."
The deal is expected to complete tomorrow (February 9), after which the relevant operations for the Dorothy Perkins, Wallis and Burton brands will continue as the group integrates them onto its platform in the first quarter of its financial year ending February 28, 2022.
The transaction will be financed through Boohoo's existing cash resources, which stood at £386.9m on December 31, 2020, prior to the acquisition of Debenhams for £55m announced on January 25, 2021.
The acquisition is expected to contribute modest revenues over the final few weeks of the group's current financial year and the group expects to incur one-off transaction and restructuring costs in the region of £10m to £15m.
In the most recent financial year to August 29, 2020, the brands generated unaudited revenues of approximately £427.8m across all channels and an unaudited EBITDA loss of £14.3m. The ongoing businesses for the brands generated unaudited revenues of approximately £178.8m over the same period.
Russ Mould, investment director at Manchester investment platform AJ Bell, said: "Hot on the heels of buying intellectual property from Debenhams, Boohoo is reaching into its wallet once again with the purchase of three names from Arcadia.
"The acquisition of the Dorothy Perkins, Wallis and Burton brands are unlikely to turbocharge its growth, but they are familiar names to the UK's shoppers and Boohoo must clearly see an opportunity to squeeze some value out of them.
"Burton's clothes are hardly cutting-edge fashion and are best described as 'functional', so not exactly a natural fit for Boohoo which is trendier in style.
"Nevertheless, there will be plenty of people who don't want the fuss of keeping up with the latest styles and so Boohoo's acquisition of the Burton brand could see it reach a new type of customer, therefore expanding its reach. It should also help with its strategy of expanding its menswear proposition.
"One could argue that Dorothy Perkins is a more grown up, less edgy version of TopShop. This might appeal to some of its more conservative customers who have grown out of Boohoo's styles. Wallis was a turnaround brand under Arcadia and, typically, aimed at 30 to 50-year-olds, so another way for Boohoo to retain customers as they get older."
He added: "Boohoo now has a lot of work on its plate in sorting out the strategic direction for its plethora of newly-acquired brands. At the same it is still trying to improve standards across its existing business which means management will have to be good at multitasking, or chaos will ensue.
"Reports that it has given suppliers a month to stop subcontracting shows how Boohoo is determined to repair its reputation following last year's report by Alison Levitt on working conditions in its supply chain.
"The high-profile criticism of working practices caused considerable embarrassment at Boohoo and made many investors question if they should be backing a business with questionable ethics.
"In Boohoo's defence, it has taken the matter very seriously and has taken a series of steps to improve how it does business."
Manchester law firm TLT advised Boohoo on the transaction.