Super League club plays down takeover talks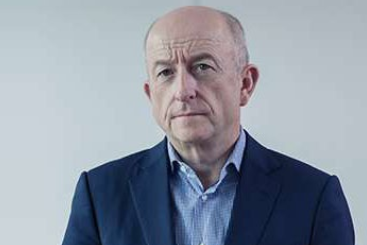 Wigan Warriors owner Ian Lenagan has played down reports that a takeover of the Super League club was imminent.
Trade publication League Express reported the club was "on the verge" of being taken over by Datamonitor founder Mike Danson in a deal worth £10m.
The Wigan-born billionaire businessman invested £2.5m as he took a significant minority stake in the rugby league club last year.
However in a statement Lenagan, who is now 74 and has owned the club for 14 years, said: "It is well known that Mike Danson and Darryl Eales are shareholders in Lenagan Investments, the company which controls ownership of Wigan.
"This is a very strong position for Wigan Rugby League Club Ltd and its supporters. There are no current plans for the Lenagan family to relinquish control of Lenagan Investments and, hence, Wigan Warriors."
Under Lenagan's ownership the club has won the Super League four times and the Challenge Cup twice, which was a marked improvement on the first 12 years of summer rugby and Super League when it lifted each trophy just once.
Lenagan revealed last July that he had put in £500,000 "with some difficulty" into the club to support its cashflow during the first lockdown.
Wigan Warriors were beaten by St Helens in a dramatic Grand Final at the end of a difficult season for rugby league, which has a greater reliance on matchday income than other professional sports.
It has also been a difficult year for professional sport in the town. Wigan Athletic has been in administration for many months, and at one time Lenagan was involved in a bid for the football club which shares its stadium with the Warriors.