City round-up: Begbies Traynor; Yourgene Health; Dechra Pharmaceuticals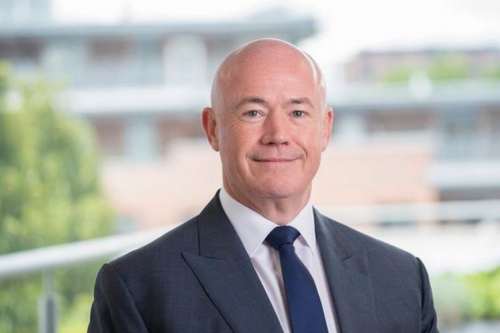 Begbies Traynor Group, the Manchester-based insolvency specialist, has acquired London-based Hargreaves Newberry Gyngell Limited in a deal potentially worth £1m.
HNG is a firm of chartered surveyors employing 13 staff who will all integrate with Eddisons, Begbies' property advisory and transactional services division.
The business provides commercial property management, agency and lease advisory services to a range of clients, including private investors, property funds and commercial businesses.
In its financial year ended September 30, 2020, HNG reported revenue of £1.5m and normalised pre-tax profits of £0.2m. It had net assets of £0.3m as at September 30, 2020.
Begbies said its strategy is to increase the scale and quality of its businesses both organically and through value-accretive acquisitions, enabling increased shareholder value through the delivery of strong, sustainable financial performance.
The strategy in property services is to enhance and broaden its service offerings and geographical coverage.
Since the creation of the division through the acquisition of Eddisons in December 2014, Begbies has built a strong track record of acquisitions that have met these criteria. This strategy has increased the scale of the division from annual revenue of around £13m at inception to a current run rate of about £22m.
The acquisition is for an initial cash consideration of £0.4m on a cash free, debt free basis. A contingent cash consideration of up to £0.6m will become payable subject to the achievement of stretching financial targets in the two years following completion.
Anthony Spencer, a director at Eddisons, said: "I am very pleased to welcome the HNG team to Eddisons – they have an excellent reputation for high quality professional advice, and we look forward to working with them and developing our combined service offering.
"The acquisition significantly strengthens our property advisory capability in London and the South East, and we continue to seek opportunities for further growth there and across the UK."
Ric Traynor, executive chairman of Begbies Traynor Group, said: "The acquisition of HNG is in line with our strategy to develop our property advisory and transactional services division, by increasing both its scale and market position, as well as the scope of its service offering and geographical coverage. HNG has excellent relationships with a broad range of clients which have been developed over many years."
::
Yourgene Health, the Manchester-based biotech firm, warned its full year revenues will be below market consensus, today.
In a trading update for the second half of the financial year to March 31, 2021, the AIM-listed group said that, while the stronger trading patterns being observed in second half of the year compared with the first six months mean that double digit revenue growth is expected for the full year, the ongoing impact of COVID-19 on ordering patterns in UK and international commerce is expected to result in full year revenue being below consensus market estimates.
Full year revenues are now expected to be in the range of £18-20m, lower than previous guidance but representing solid year-on-year growth of the order of 10-20%.
This growth has been driven by the group's European-focused product lines in testing for Cystic Fibrosis, prenatal aneuploidies and DPD deficiency which are performing strongly, along with European sales of NIPT (non-invasive pre-natal testing).
However, this has not been enough to offset the ongoing impact of significant pandemic-related headwinds on international markets for NIPT outside Europe.
The more recently introduced restrictions on domestic and international travel have had an impact on the company's ability to convert new accounts, grow new product sales and start new initiatives, which would otherwise have been expected to benefit full year revenue and offset headwinds elsewhere.
In particular, activities impacted and the revenue previously expected to be realised in the second half include:
COVID-19 testing revenues of around £4m, including those through the UK's Fit to Fly and Test to Release schemes along with reduced workplace and hospitality testing, as a direct result of the recent lockdown and travel restrictions;
Approximately £1m from pending reproductive health contracts with US partners, further delayed as a result of customers' attention being diverted to pandemic response as well as travel restrictions impacting the company's ability to complete negotiations and installations within the originally anticipated timescales; and
Oncology research testing of around £0.5m from partners in Taipei due to the recent suspension of existing purchase orders for a key client's research programmes, as their focus switched to pandemic-related initiatives at present.
The group said revenues for next year are now expected to be in excess of £25m, with considerable upside potential depending on the timing and phasing of relaxations to COVID-19 restrictions and the resumption of more accelerated growth.
Chief executive, Lyn Rees, said: "Whilst achieving double digit growth during this pandemic is welcome, it is still a disappointment to report delivery below our original expectations which we had revised upward at the time of our AGM in September 2020, in response to the short-lived reopening of UK and international markets.
"Our COVID-19 and core business streams have proved more sensitive than expected to the severe mobility restrictions imposed globally since Christmas, particularly in response to the new virus strains. However, we have continued to expand our capabilities and, along with our partners, we expect to capitalise on a number of upcoming opportunities as and when these restrictions are lifted.
"In our core business, the anticipated US contracts which are currently in advanced stages of negotiation, our strengthened commercial footprint in the US and Europe, and our pipeline of growth opportunities have not been lost, but deferred into the next financial year.
"Yourgene remains well positioned to benefit as domestic and international travel markets re-open, which will enable us to drive our core business and continue to broaden our geographic reach. Our prospects beyond the current financial year remain very exciting and, whilst cognisant of short-term delays and the challenges of forecasting revenue timing due to the pandemic, the board remains highly confident about the longer-term future of the company."
::
Veterinary products group, Dechra Pharmaceuticals, said it has secured the rights to market Tri-Solfen in Australia and New Zealand and has acquired a further 1.5% of Medical Ethics Pty Ltd for a total consideration of £18.1m.
This now provides Northwich-based Dechra the rights to sell Tri-Solfen, an important pain management product, in all international markets.
Under the agreement Dechra will acquire the marketing authorisations and enter a long term licensing agreement with Animal Ethics.
The agreement provides Dechra with exclusive rights to sell and market Animal Ethics' product, Tri-Solfen, which is already registered for sheep and cattle and is sold in Australia and New Zealand with current annual sales of £5.1m.
Under the terms of the agreement Dechra has agreed to make an upfront payment of £2.8m on signing, with the balance of the payment on the first commercial sale by Dechra into the Australian market which is expected in July 2021.
A royalty will also be paid on all net sales. In addition to cattle and sheep, the product is being developed for other species, with the application for pigs being a primary focus, especially in the EU.
Following the acquisition from the current shareholders of the additional 1.5% of the issued shares of Medical Ethics, the parent company of Animal Ethics, Dechra will hold 49.5% of the issued share capital of Medical Ethics.
Dechra chief executive, Ian Page, said: "We are delighted to secure this agreement which now completes Dechra's worldwide rights to sell and market this multi-species pain management product.
"Tri-Solfen significantly strengthens our FAP portfolio in Australia and New Zealand, will further our geographical expansion strategy and will enhance Dechra's reputation of providing clinically necessary, high quality, ethical veterinary pharmaceuticals."