Council launches early market engagement to kick-start shopping centre redevelopment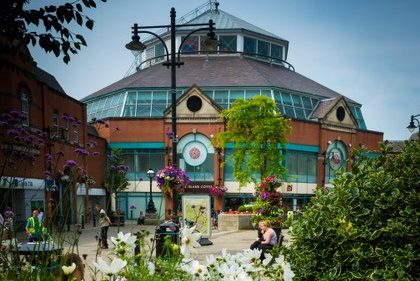 Oldham Council is inviting suitably experienced organisations to engage with it to review potential delivery options for the redevelopment of Spindles Town Square Shopping Centre.
The local authority bought the landmark venue in Autumn 2020 as an enabler for the wider regeneration of the town centre.
One of the key redevelopments will be the relocation of Tommyfield Market into the shopping centre.
The council also has a bold vision to bring forward additional non-retail uses including commercial office space.
Cllr Sean Fielding, council leader and cabinet member for economy and skills, said: "This is an important step in engaging with the development industry and helping us to get a better understanding of how we could take the redevelopment forward.
"This is an opportunity to demonstrate your interest in being part of a ground breaking project which will change the face of Oldham and pave the way for a better future for our residents, businesses and visitors."
The council is inviting suitably experienced organisations to take part in this early engagement and to complete a short questionnaire that will support the exploration of suitable delivery options for a development of this scale.
It is also seeking views from the wider community and Tommyfield Market traders.
The redevelopment of Spindles Town Square Shopping Centre is a key part of Oldham council's Creating a Better Place regeneration strategy.
The masterplan includes the creation of a new town centre green park, along with new homes to create new jobs, apprenticeships and opportunities.