North West Business Briefs: Bilfinger; Sandstone Care Group; Crew Manchester; Cadent; Everything Genetic
Engineering and services provider Bilfinger UK has secured a two-year contract extension with global chemicals manufacturer Innospec to deliver maintenance and engineering services at its plant in Ellesmere Port.
The business will provide mechanical and electrical engineering, scaffolding, insulation, painting, instrumentation, asbestos removal and facilities maintenance services within the agreement, which represents a continuation of a 20-year relationship with Innospec.
The contract, which employs 80 Bilfinger UK employees across the site, will be delivered under the firm's engineering and maintenance service line.
Phill Maurer, Bilfinger UK managing director, said: "Innospec's operations at Ellesmere Port are vital to the UK economy and preventative maintenance is key to ensuring the plant is safe, reliable to continue to work to exacting engineering standards.
"We have a proven track record of delivering these services across key infrastructure and look forward to continuing our relationship with Innospec as the company drives forward a strategy of continuous improvement to deliver a sustainable future for the Ellesmere Port site."
Innospec is a global specialty chemicals company with manufacturing plants, research centres and additional facilities in 23 countries. The company provides chemicals, additives and formulations for markets including agrochemicals, construction, fuel, home care, metal extraction, oilfield, personal care, and polymers and waxes.
::
A Warrington-based care home operator has added to its growing portfolio by acquiring a successful home in Merseyside. Sandstone Care Group has purchased the Oak Springs Care Home in Wavertree, Liverpool, for an undisclosed sum.
The 74-bed home offers a mix of residential, dementia and early onset dementia care across three floors. The home, which is rated 'Good' by the Care Quality Commission, becomes the fifth home in the Sandstone Care Group.
The company's other homes are St Helens Hall, also in Merseyside, Longridge Hall and Fleetwood Hall in Lancashire and The Oaks in Newtown, Wales.
Funding for the acquisition was provided by Simply, a Scottish-based property developer with a dedicated and rapidly growing care division.
James Parkin, a director of Sandstone Care Group, said: "We are delighted to have successfully completed the purchase of Oak Springs. It is a well run home with a strong reputation within the local community. Occupancy levels are currently in excess of 90%. In due course, we will be looking to invest further in the home to ensure that its accommodation and other facilities continue to be of the highest possible standard."
::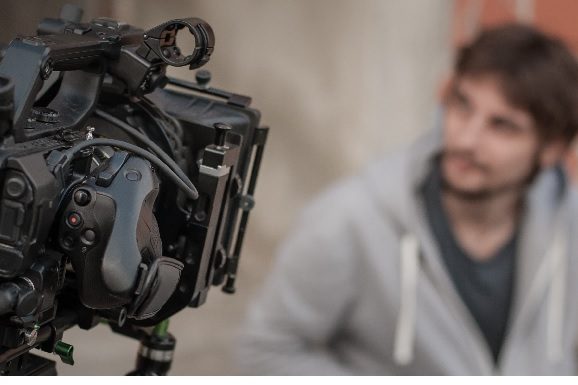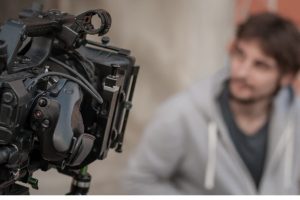 Crew Manchester has now launched, offering a new way for local film and TV crew to showcase their talents and find job opportunities happening in and around Manchester.
The new service makes it easy for production companies looking to film in the area to access the local talent available to them. Crew was designed to bolster the existing talent within a local community, and Crew Manchester functions on the premise that film and TV productions happening in Manchester should be supported by local talent.
Community is an integral part of Crew Manchester, and to help support members there is a dedicated member-only Facebook group, where people can share upcoming jobs, key industry news and provide peer support. All members are carefully vetted by the Crew Manchester team to maintain the professional standards of the community.
Crew originally began in Birmingham as a private Facebook page co-founded by local TV and film professionals Rose Wilde and Annabelle Bevan. Since its inception in 2015 Crew Birmingham now has more than 2,000 members and has listed in excess of 2,500 jobs, which may have otherwise been offered to talent from elsewhere. The team is now looking to replicate this success in Manchester.
Rose Wilde said: "I am so happy that we are able to launch Crew in Manchester. Manchester is becoming a real media hot-spot and we want to help ensure that as production grows in the city, it is being supported by the incredible local talent that lives there. Now, more than ever, it is crucial for us to support local talent, and that's where we are hoping Crew Manchester can help."
::
Gas distribution network Cadent has recruited its biggest intake of apprentices in a single year, coinciding with National Apprentice Week.
More than a third (32) of its latest 85-strong cohort have joined the team in North West England. The company, which manages an underground network of more than 21,000 miles of gas pipes in the region, has long been an industry champion of apprenticeships – and keen to bust a myth that they are only for school leavers. A quarter of these 85 new recruits are aged 25 or over.
As well as the 32 who have joined Cadent's North West network, nine started in the West Midlands network, 23 in Eastern England and 21 in North London.
Stephanie Rodriguez, a 28-year-old former childcare centre manager, ex semi-professional footballer Lewis Foster, 20, who played for Salford City FC, and Matthew McMillan, 30, who lost his previous job as COVID lockdown one restrictions took hold last year, are among the firm's 32 new North West apprentices.
Martin Rimmer, chief people officer, Cadent, said: "Our job is to keep energy flowing safely and reliably to our customers. To do so we recognise how important it is to attract the skilled engineers and commercial professionals of tomorrow. We are very excited that this year we have our largest-ever intake of apprentices."
::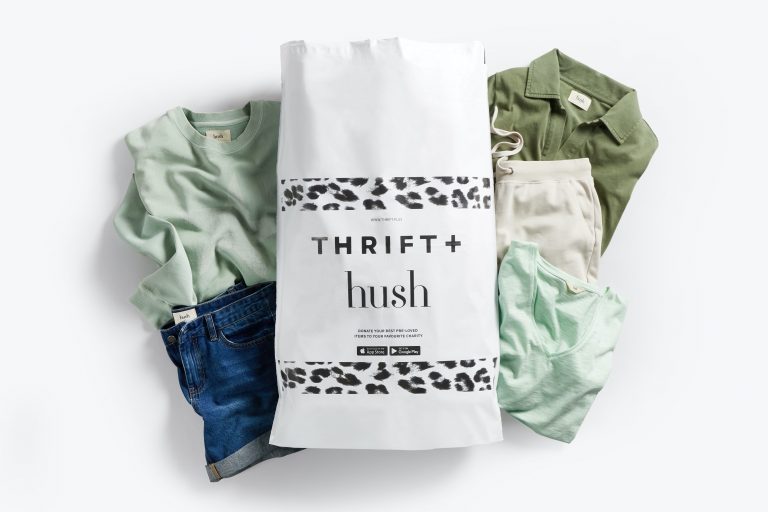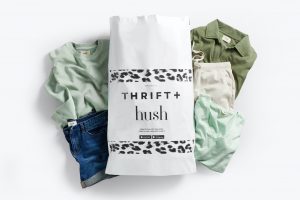 Online retailer Thrift+ has engaged Manchester-based packaging specialist Duo to develop a mailing bag for the business and its collaboration with hush.
Thrift+ allows customers to sell second-hand fashion items via its website and donates a portion of proceeds to one of 160,000 registered charities in the UK. With an estimated £140m-worth of clothing going to landfill each year, Thrift+ offers an alternative solution to reduce clothing waste and generate much needed funds for charitable organisations.
For Thrift+, Duo has created GreenPE mailing bags that feature a unique QR code that allows the recipient of the bag to scan to arrange a return as part of a reverse logistics process. The QR code eradicates the need for a paper label, which creates a contamination-free mailing bag that can be recycled as part of Duo's closed loop recycling system.
Duo has also been commissioned to produce a GreenPE mailing bag for the retailer's collaboration with women's fashion and lifestyle brand, hush. Hush customers can request a mailing bag to send their unwanted fashion items to Thrift+, which photographs the items and lists them for sale on the Thrift+ website. Once an item sells, a third of the proceeds are donated to the nominated charity, a third covers Thrift+'s cost and a third goes to the customer as Thrift+ credit.
Zoe Brimelow, brand director at Duo, said: "We developed this solution for Thrift+ using QR codes in place of paper labels to reduce contamination and deliver better quality recycled material that can be reused as part of a closed loop recycling system. The opportunity to work with forward-thinking retailers such as Thrift+ and hush as some of the first to embrace the solution is an exciting step forward for the industry, and one that we hope will be adopted by more retailers."
::
A specialist genetic cancer testing business based in Nantwich, Cheshire, has been awarded a contract to supply an end-to-end COVID PCR testing service to healthcare company, Bupa.
Everything Genetic, which expanded its services last year to assist with the national COVID testing effort, is now a Government-approved COVID-19 private testing provider and has recruited 21 new members of staff since October to support its growth, 15 of which are based at its head office in Nantwich.
The secured Bupa contract is to provide a bespoke COVID-19 testing service, including the supply of CE marked PCR nasal and throat swab test kits, processing samples in a UK-accredited laboratory with results reported within 48 hours, full in-house logistics management, and custom branded online ordering and reporting process.
Everything Genetic chief executive and founder, James Price, said: "Bupa wanted a bespoke solution for their Health Clinic consumers. By working in partnership supported by our teams' hard work and dedication, we were able to deliver a solution in record time.
"Our capability to offer such a comprehensive COVID-19 PCR testing service, customised for sales partners such as Bupa, is due to the company's continued investment in a custom-built online ordering and reporting portal, the set-up of our own in-house logistics hub in Nantwich, and our team's commitment to providing a best-in-class service."