Vaccine maker Astrazeneca set to build on solid 2020 results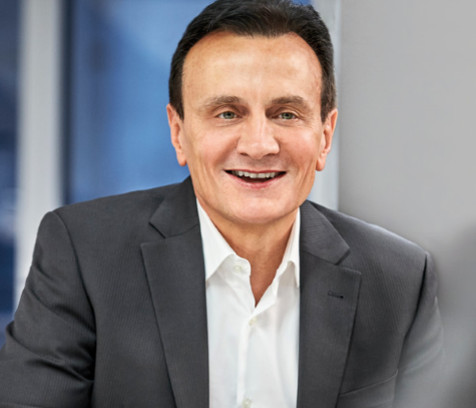 Pharmaceuticals giant Astrazeneca produced strong results for 2020, and predicted a "low teens percentage" boost for revenues in the current financial year.
Total revenues rose 10% on constant exchange rates to $26.617bn, while pre-tax profits jumped from $1.548bn to $3.916bn, helped by progress in new medicines.
Astrazeneca, which employs around 4,700 people in the North West on sites at Macclesfield and Alderley Park in Cheshire and Speke on Merseyside, developed the COVID-19 vaccine C19VAZ in collaboration with the University of Oxford.
It received authorisation in December 2020 for emergency supply from the UK Medicines and Healthcare Products Regulatory Agency (MHRA).
Additional regulatory decisions have also been granted by regulatory authorities in a number of individual countries, including India, Argentina, Mexico and Morocco, and by the European Medicines Agency (EMA).
This month, the World Health Organisation's (WHO) Strategic Advisory Group of Experts on Immunization (SAGE) also recommended C19VAZ for use in individuals 18 years and over.
In addition to C19VAZ, the company has initiated five Phase III clinical trials of AZD7442, a long-acting antibody (LAAB) combination therapy for the prevention and treatment of COVID-19, to evaluate safety and efficacy in preventing infection and treating patients in outpatient and inpatient settings.
The drugs group will see the benefits of its COVID-19 treatments in financial results for the current year.
It said its guidance for 2021 shows that total revenue is expected to increase by a low-teens percentage, but it said this guidance does not incorporate any revenue or profit impact from sales of C19VAZ, and that the company intends to report these sales separately from the next quarter.
Chief executive, Pascal Soriot, said: "The performance last year marked a significant step forward for AstraZeneca.
"Despite the significant impact from the pandemic, we delivered double digit revenue growth to leverage improved profitability and cash generation.
"The consistent achievements in the pipeline, the accelerating performance of our business and the progress of the COVID-19 vaccine demonstrated what we can achieve, while the proposed acquisition of Alexion is intended to accelerate our scientific and commercial evolution even further."
He added: "Additional investment in new medicines continued to fuel our rapidly growing oncology and biopharmaceuticals therapy areas.
"Tagrisso's future was enhanced with its first regulatory approval in early, potentially-curable lung cancer and further national reimbursement in China in advanced disease.
"Farxiga again expanded its potential beyond diabetes, while tezepelumab promised real hope for patients suffering from severe asthma.
"Thanks to the focus on an industry-leading pipeline and consistent execution, I am confident that we will continue to deliver more progress for patients and sustained, compelling results."