North West Business Briefs: Cammell Laird; Till AM; Virtuopo; OBI; Consensus Workspace; Aggressive Growth Marketing

A nine-day project to replace bow visor hinge pins and bearings for CalMac Ferries' MV Isle of Mull has been completed by Birkenhead shipyard Cammell Laird.
Delivered as part of the vessel's annual survey, the project involved a multi-disciplinary approach from Cammell Laird's planning, technical and lifting teams to remove the vessel's 33 tonne bow visor and replace its hinge pins and bearings.
The programme involved a series of heavy lifts using 200-tonne jacks and a 350-tonne mobile crane to transfer the bow visor to rigging on the bottom of Cammell Laird's number six dry dock.
Paul Owen, managing director at Cammell Laird Shiprepairers & Shipbuilders, said: "Removal of bow visors is not a commonplace activity but it was necessary on this project to facilitate the removal and replacement of the Isle of Mull's main hinge pins and bearings.
"Thanks to the input of our planning and technical teams we had a very precise programme before the Isle of Mull arrived in dock, which helped to minimise vessel downtime, deliver efficiencies and expedite the project quickly."
The MV Isle of Mull ferry, which has capacity for 70 vehicles and 962 passengers, provides a regular service between Oban and the Isle of Mull on the west coast of Scotland.
::
A Manchester investment management and development business has completed its first new build project in East Sussex.
A purpose-built medical centre for Hastings and St Leonards opened its doors to patients after being the inaugural design and build project for Till AM. Housing two GP surgeries and a Paydens pharmacy, the St Leonards Medical Centre will care for up to 20,000 patients.
Over the past year, Till AM, and construction partner Westridge, managed to not only continue on site during the pandemic, but finished the development on time. The building, funded and acquired by Warrington-based specialist primary care investors, Assura, is over three floors and 20,000 sq ft of purpose-built primary care provision.
The entire project has a construction value of more than £5.5m and was sold by Till prior to completion.
Les Lang, director at Till AM, said: "Seeing this building open to patients was a huge thrill for us – not just because it's our business's first design and build project, but because these modern facilities are even more essential during this pandemic. It's not been easy to deliver such a large scale project during the last year, but that makes us even more proud of what we've achieved."
::
Chris Holmes, co-founder of Liverpool-based Zut video production company, has launched a specialist live streaming agency, called Virtuopo, to deliver professional broadcast-quality webinars, virtual events and social media live streams.
The agency, which is based at Liverpool Innovation Park, launched in response to the rapid growth of virtual events accelerated by a year of COVID restrictions. Connecting businesses with audiences around the globe, Virtuopo is a hub for professional live streaming, which provides everything from large-scale virtual conferences and online events to virtual award ceremonies and online training academies.
Holmes, who left Zut last year, said: "Virtuopo is launching at a time when businesses are demanding a more sophisticated approach to virtual events with higher production values, greater interactive elements and richer content, designed specifically to engage remote audiences.
"At the beginning of the pandemic, businesses were forced to pivot scheduled conferences and events online almost overnight. After a year of restrictions, online audiences are at the heart of the planning process and businesses are really starting to see the value of virtual events, which can often cost considerably less than in-person events, reaching a much wider audience."
He added: "COVID has changed the way we all do business and virtual events are most definitely here to stay. While they will never completely replace in-person events, we are already preparing for the new hybrid model, which will bring both formats together once the restrictions are eased."
::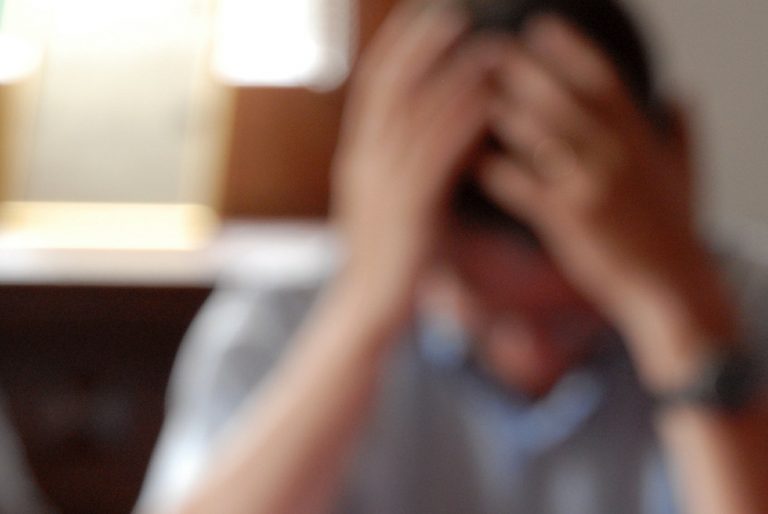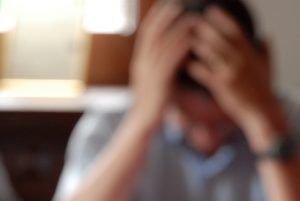 New data from real estate consultancy OBI has revealed that nearly 100% of business leaders surveyed across Manchester have expressed concerns around how their employees' mental health is faring during the latest lockdown and bout of working from home.
The report, titled The future of work and our city, surveyed 100 business owners or managers in leadership positions in offices from a variety of sectors across the city region. Respondents with younger workforces were particularly worried about how working from home has impacted their teams as they continue to miss out on crucial mentoring and development 'face time'.
One such leader noted: "Many of our team members are younger and, in some cases, live alone – so working remotely full-time must be extremely isolating."
The data mirrors that recently published by the Office for National Statistics (ONS), which found that during the early 2021 lockdown, happiness and personal wellbeing in the UK remained at 'some of the lowest levels recorded since … March 2020'. In addition, 'anxiety scores were at the highest they have been since April 2020'.
Jordana Anderson from OBI said: "Naturally, it's really worrying to see this response to our most recent survey. The office and the connections it helps forge are actually a key ingredient in the mix of people's wider social lives. For some, who live alone and may have recently moved to a city after graduating to seek employment, it can be the only ingredient."
::
Altrincham-based Consensus Workspace has completed its fourth fit-out for shared office specialist Orega, creating 400 workstations at a new business centre in Bristol.
Spread over two floors in a Bath stone Art Deco building, 33 Colston Avenue will open for occupation in late February and will include fully equipped meeting rooms, breakout spaces and shower facilities.
Consensus was appointed after previous contracts with Orega in London, Leeds and Glasgow, and worked on the 23,000 sq ft space over an 11-week contract period.
Andy Plastow, Consensus managing director, said: "Many businesses are now adapting to using shared workspaces in order to be together safely, in central locations. As with all Orega offices around the UK, 33 Colston Avenue will offer top spec interiors that will encourage creativity and productivity."
Laura Walker, Orega sales director, said: "Consensus worked closely with us from pre-construction to design and full site management during the fit-out stages. We feel sure that 33 Colston Avenue will tick all the boxes for businesses who want to maintain an effective office presence."
::
A Preston businesswoman has launched a support group for business owners suffering mental health issues caused by the stresses of lockdown.
Kelly Bolton, founder of Aggressive Growth Marketing, has set-up the Entrepreneur Mental Health Association. She said: "The stress of paying bills, looking after staff, being isolated and facing pressure to keep businesses going in these testing times is something that weighs heavily on all business owners.
"I know first hand that there isn't much help out there for our specific mental health needs. As driven go-getters, we can be big believers in 'no pain, no gain', but this is to the detriment of our own health and can eventually have a huge impact on our business and our lives."
She added: "There is a clear mental health crisis in entrepreneurship and I am passionate about directly mitigating the damage caused by overworking, stress and the mental health challenges that entrepreneurs face.
"The objective of the Entrepreneur Mental Health Association is to support business owners in managing workload, productivity, stress, depression, anxiety, burnout, panic attacks, PTSD, regular general illnesses, stressful personal circumstances and more."