North West Business Briefs: Exchange; Built for Athletes; Salford City Council; Boost; University of Chester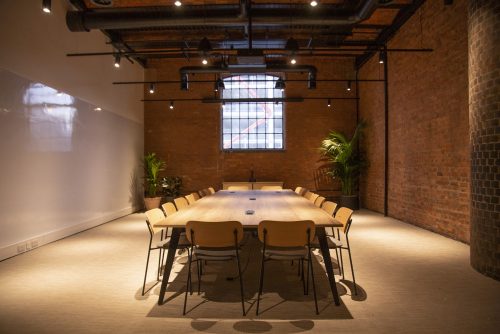 Solid Bond Venture Builder, the residential investment vehicle at Exchange within Manchester's Enterprise City, has invested almost £500,000 in three of the programme's first cohort of businesses.
The residential investment vehicle – part of the Solid Bond Capital Group – has made initial investments in three start-up tech businesses on the Exchange scheme, a digital and technology development programme for the UK's next best start-ups, as it aims to accelerate their progress.
It has invested £250,000 in PixelMax, a 3D events and conferencing software solution, £150,000 in Veo World, an online marketplace for connecting conscious consumers to sustainable brands, and £40,000 in Mapmate, an app for discovering new friends nearby and exploring your area.
Led by Shaz Sulaman, Solid Bond Venture Builder plans to fast track the early stage businesses to the next phase of their business journey. It will provide them with smart investment, giving the founders access to one-to-one mentorship from the venture builder business heads who have previously created and worked within some of the UK's most successful start-ups.
Shaz Sulaman said: "We're thrilled to have invested in these three exciting start-ups, and hope to help them fulfil their full potential. The North is often overlooked when it comes to start-up talent, however, it is a hotbed for aptitude and innovation. Enterprise City and its Exchange programme have amplified the tech and digital businesses in the area, and given them the opportunity to come together, collaborate and share notes."
Tanya Grady, head of partnerships at Enterprise City, said: "Having our own dedicated in-house investment vehicle is a huge bonus for the businesses on our programme. Not only do they have access to some fantastic strategic partners in Tech Nation, Microsoft Advertising and RMS, the businesses also have direct access to potential investment, and invaluable expertise from people that have held senior positions at companies that have achieved the things they dream of."
::
Built for Athletes has partnered with Ecologi, a tree-planting and climate action funder, in a new sustainability drive for the Manchester brand.
The gym backpack specialists launched the initiative to offset the brand's carbon emissions with the project seeing one tree planted for every order placed with Built for Athletes.
Since the launch of the new partnership, Built for Athletes has helped plant more than 4,250 trees, offset in excess of 3.5 tonnes of carbon and saved around 11 square metres of sea ice. By the end of 2021, Built for Athletes aims to have planted more than 26,000 trees and offset around 20 tonnes of carbon.
Chief executive, Nick Costello, said: "We're extremely excited to be partnering with Ecologi to underline our commitment to sustainability. We know that, as a business and as individuals, we must all play our part in helping the environment and preserving it for future generations. This new initiative will provide a lasting legacy and is something we're very proud of."
Built for Athletes is on track to post sales of £4m for this financial year ending March 2021, a £2m increase on last year's figures, illustrating the steep growth trajectory the brand is experiencing.
::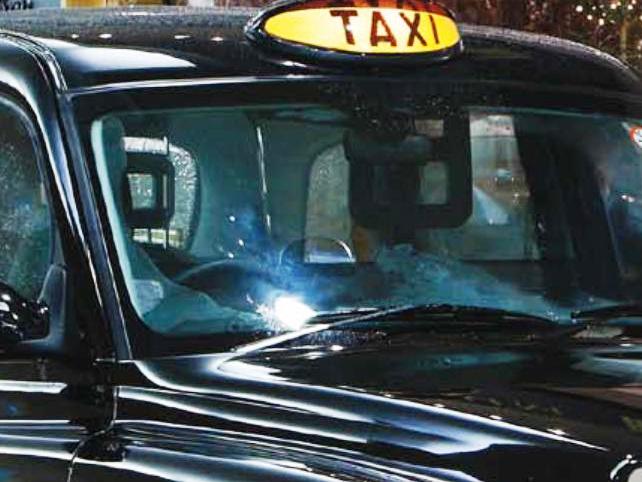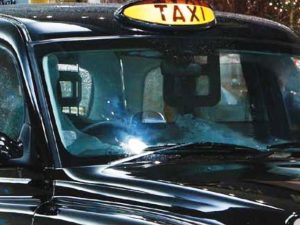 Salford taxi and private hire drivers have been offered cash support to help them during the coronavirus pandemic.
Salford City Council has taken a decision to allow taxi and private hire drivers licensed with Salford City Council licence to apply for a one off £500 grant.
The support package, worth more than £500,000, will be open to 1,087 drivers in the city.
The council has chosen to open up the Additional Restrictions Grant (ARG) to include the drivers due to the significant impact the coronavirus has had on their industry. The ARG funding is provided from government to support businesses that have been required to close but aren't liable for business rates or have been severely affected by restrictions.
Salford City Mayor. Paul Dennett. said: "Taxi and private hire drivers have been hit extremely hard by the coronavirus pandemic. I hope that allowing them to access the ARG grant will provide the help that they desperately need."
::
A range of fully funded business support initiatives aimed at boosting Lancashire business leaders' resilience have been made available through Boost, Lancashire's Business Growth Hub.
Resilience Networks offers Lancashire business owners and managers a range of different support options delivered by some of Lancashire's most renowned private sector providers. They all focus on building resilience and include sales coaching, finance advice and mental wellbeing support for male leaders.
The programme is being delivered in partnership with Boost, and is fully funded by the Department for Business, Energy & Industrial Strategy. Partners include Forbes Solicitors and finance experts The F Word.
County Councillor Michael Green, cabinet member for economic development, environment and planning, Lancashire County Council, said: "Over the past year, Lancashire's business leaders have been constantly tested through the huge impact of COVID-19 and uncertainty regarding Brexit.
"Lancashire County Council has made funds available throughout this period to help them weather the storm, but we also want to support Lancashire business owners and managers to build more resilient companies so they are better prepared for future challenges."
::
Teams at the University of Chester's centre of excellence supporting food businesses and a leading global food and beverage company have overcome the challenges posed by the coronavirus pandemic to strengthen their work together.
A new contract has been signed between the University's NoWFOOD (North West Food Research Development Centre) and Danone, using the university's specialist food tasters. The signing marks the beginning of their fourth Sensory Evaluation contract, ensuring the quality of products.
A fully trained panel of super tasters work specifically on the popular brand's medical food products, led by NoWFOOD's Sensory Panel leader Shirley Lang and consultant sensory expert Jane Clark.
COVID-safety measures were put in place for all users of the building, at the Exton Park site on Parkgate Road, Chester, and work was carried out to ensure sensory panels could be run in a COVID-safe way.
The sensory panels for the new contract began towards the end of 2020, including virtual sessions with the panellists to bring them up to speed on the new rules and processes, who were excited to start again. Jeff George, asset manager at NoWFOOD, said: "The year 2020 and this year have been very different, but we are confident the mutual respect and dedication between the two teams, ensures we safely deliver on the quality requirements through this COVID-19 period and will lead to us doing even more business together in the future."