North West Business Briefs: Trinity; ENGIE; Astra Signs; The UK Adviser; Affordable Mobility
Independent coffee roasters and baristas 92° are expanding, bringing their artisan coffee to Trinity in Manchester's John Dalton Street, this spring.
Liverpool-based 92° take pride in their small-batch, hand production methods to ensure consistency and quality. With an ethos based on social and environmental sustainability and good quality coffee, they will be a great addition to Trinity, a development by Helical, who champion sustainability and local independent businesses in their buildings.
Currently, 92° have three branches in Liverpool, one in Southport and another one in Leeds. Their sixth branch will open soon on the ground floor of Trinity building. William Parry, senior property executive at Helical, said: "We transformed the ground floor at Trinity to bring vibrancy at street level but also provide an amenity for people working in the building. Hopefully, with people returning to offices in the near future, it is perfect timing to have 92°​ ​open in the building."
Jack Brewitt, 92° CEO, said: "We had our eye on Trinity for a while. We've been keen to expand into Manchester for some time and Trinity is a great spot, being nestled between the traditional business core and Spinningfields. The building really appealed to us with its high quality, modern finishes – we can't wait to open this spring."
Nicola Harrington, director at Sixteen Real Estate, said "Despite the ongoing situation with COVID, we've had a lot of interest in this unit at Trinity and it's great to see 92° move in this spring, they're a great fit for the building and will be hugely popular once people get back to the office."
Trinity was acquired by Helical in 2017 and underwent a £6m transformation, which finished in 2019. Extensive remodelling of the building created an additional 10,000 sq ft of workspace, in addition to an impressive double height reception area with two ground floor retail units attached.
::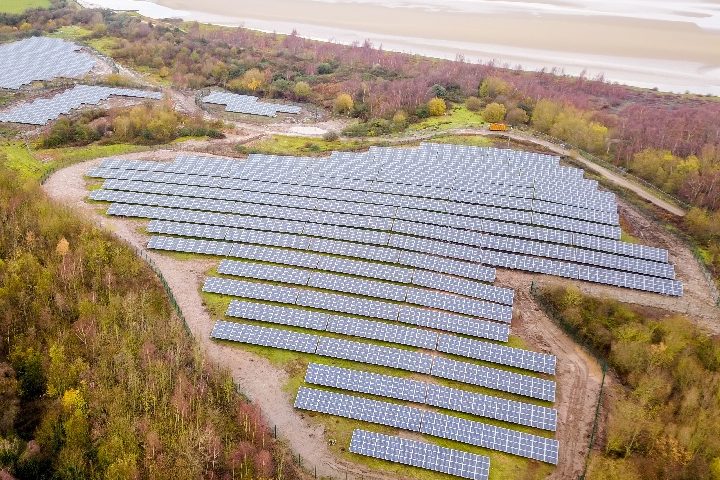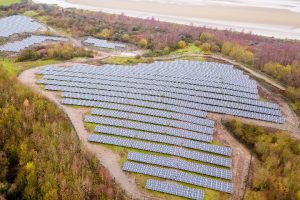 Energy and regeneration specialist, ENGIE, has completed a £3.1m solar farm, on behalf of Flintshire County Council
As part of the project, ENGIE installed 9000 400W solar photovoltaic (PV) panels across two brownfield site locations in Flintshire – a former chemical works at Crumps Yard in Connah's Quay and a site in Flint previously used for landfill.
The panels will generate in excess of 3487MWhs of electricity each year, as well as saving more than 800 tonnes of CO2 each year.
Barry Tayburn, head of energy and innovation at ENGIE, said: "We have an excellent track record of installing renewable technologies, so it's great that we could bring our expertise to this project and help reduce community energy bills and the council's carbon footprint by introducing this innovative technology."
Flintshire County Council's cabinet member for corporate management and assets, Cllr Billy Mullin, said: "Flintshire County Council is pleased that ENGIE has successfully completed this important Solar PV project which will support the reduction in carbon emissions emitted through standard energy generation, which cause climate change, which is a key priority for the council."
::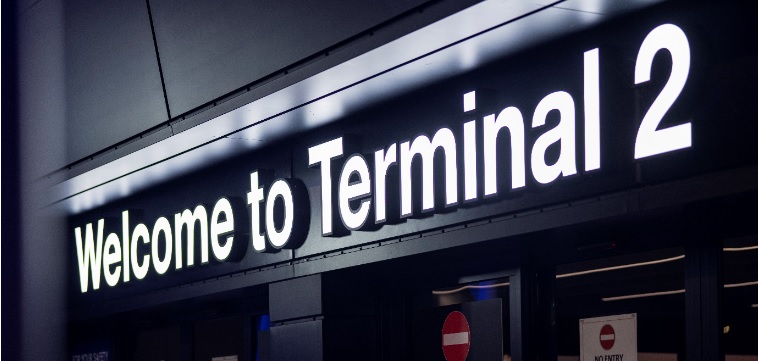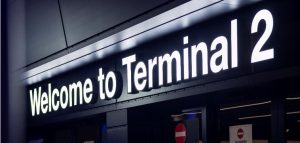 Trafford Park-based signage company Astra Signs has completed on a £2.5m wayfinding contract for Manchester Airport.
The brief, to design, manufacture and install new signage throughout the international airport and make traveller navigation easier and more efficient, saw more than 3,000 products delivered, spanning the airport approach, forecourt, new eight storey Area West carpark, Terminal 2 extension and new piers.
The activity forms part of a £1bn transformation of the UK's third largest airport into a key global gateway, led by international award-winning design practice Pascall and Watson. The wayfinding project delivered by Astra Signs and awarded by Laing O' Rourke took two years to complete and saw an extensive suite of products produced ranging from safety and directional signage to sophisticated and highly technical digital flight information displays and totems.
Tony Ward, technical director at Pascall and Watson, said: "Where way finding products are incorporated, they need to be part of a family of products and integral to the overall design concept. This can be a real challenge as when it is done well it is taken for granted, and no-one notices because the signage integrates with the overall ambiance. This is what Astra Signs has achieved."
David Derbyshire, Astra Signs managing director, said: "This was a complex transformation project that required an innovative and skilled approach to overcome sizeable technical challenges. We couldn't be more pleased with the result."
::
The UK Adviser, a Manchester-based digital franchise network providing a one-stop fintech platform for mortgage and finance advisers, has secured £300,000, including a co-investment from GC Angels, the North West's most active early-stage investor.
Founded in 2018, The UK Adviser's 'business in a box' style framework allows individuals to set up and run their own mortgage franchise business. It offers a simple way for graduates, people looking for a career change, or those who want to become their own boss, including those that have been adversely affected by the pandemic, to establish themselves as a fully FCA-approved mortgage adviser or grow their existing business.
Maxim Cohen, founder and CEO, said: "Too much time in mortgage advising is taken up by bureaucratic procedures – we wanted to build a digital platform that would remove this burden from advisers, allowing them to focus on all-important client relationships. However, we needed to build something that was flexible enough to fit the incredibly varied mortgage advisory process.
"From being introduced to the Growth Company through Access to Finance to securing investment through GC Angels, the level of support has been outstanding."
Damian Mohammed, investment director at GC Angels, said: "Maxim and the team at The UK Adviser have a really strong vision for the future of tech-enabled mortgage advising, making them the exact type of disruptive, innovation-driven business that we look to support. Their tech platform stands out as making a real change to the way the industry operates, and we can't wait to see how they continue to grow and develop over the coming years."
::
A Lancashire-based business specialising in mobility equipment is under new ownership after being acquired from its founders.
Husband and wife team Ian and Judith Gibson have bought the assets and property of Clitheroe-based Affordable Mobility from previous owners Iain Greenhalgh and Albert Lucas for an undisclosed sum.
The business provides a wide range of mobility services, including stairlifts, mobility scooters, and wheelchairs, as well as home adaptations and other equipment to customers across the region. It will continue to be based at its head office and showroom in York Street. Affordable Mobility's four staff remain with the company while two new jobs have been created.
Ian said: "Judith and I are looking forward immensely to supporting our customers across the region and continuing to build on the great reputation for which Affordable Mobility has become known over the last 23 years. We've worked closely with the previous owners to ensure a smooth transition and that our customers get the same high levels of service, product knowledge and aftercare they are used to."
The corporate team at Lancashire-based law firm Harrison Drury solicitors advised Ian and Judith on the acquisition, led by associate solicitor Jack Stephenson and senior associate solicitor Nicola Beneduce from the commercial property team. Solicitor Olivia Bailey provided advice on employment matters. James Evans from Clitheroe-based Evans Accountants and Ian Thompstone from Cheetham Jackson independent financial advisors provided financial advice to Ian and Judith on the acquisition.