City round-up: Pets at Home; Byotrol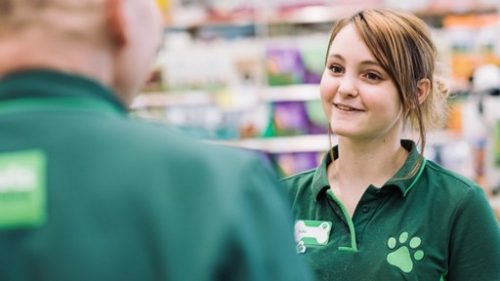 Cheshire pet care group Pets at Home has raised profit forecasts.
In a fourth quarter trading update today it said, based on trading year to date, itw anticipates its full-year underlying pre-tax profit, including the previously announced repayment of business rates relief of £28.9m, will be approximately £85m, which is ahead of previous guidance of at least £77m1.
In its trading update on January 8, 2021, guidance for full-year profit out-turn reflected a number of ongoing uncertainties over the near-term outlook, including renewed challenges from higher COVID infection rates and restrictions on a national level, as well as potential supply disruption relating to the UK's exit from the European Union.
It said, notwithstanding this challenging external environment, the performance over the past eight weeks has been ahead of expectations, with continued strong and broad-based growth across all channels and categories.
The group will announce its fiscal year 2021 preliminary results on Thursday, May 27, 2021.
::
AIM-listed Daresbury-based hygiene group, Byotrol, has developed and validated a new test to determine whether cleaning and sanitising products have long-lasting efficacy against viruses in real-life use.
This new test determines whether sanitising and cleaning products offer any long-lasting protection against COVID-19.
Byotrol said it is now standing behind product efficacy claims supporting infection control products that offer 24-hour protection against viruses and bacteria in real-life conditions, where surfaces are frequently touched.
The company believes that this new test could help minimise the spread of the virus when used in conjunction with the cleaning and sanitising of shops, schools and offices when they reopen.
Byotrol developed the industry standard test for long-lasting efficacy in real-life against bacteria and yeast in 2014 with the help of independent industry experts. The test, named PAS 2424:2014, was approved by the British Standards Institute (BSI) and is the only British standard to prove the efficacy of a disinfectant product over 24 hours.
The PAS 2424:2014 test is currently being reviewed by the CEN Committee for approval as a new European EN test standard.
This new test for viruses simulates 'real-life' conditions by creating frequent abrasions on surfaces after products have been applied, to replicate frequent touching of surfaces throughout the day.
The surfaces are then tested to see whether the product is still present and killing viruses. The test is limited to 24 hours, to ensure that the result is attributed to the efficacy of the product, not the length of time the virus has been left to dry out on a surface, which could result in a false positive.
This new test was performed internally in Byotrol's virology lab with the results being reviewed and validated externally by Prof James Stewart, chair of molecular virology at the University of Liverpool, who said: "A validation of the effectiveness of surface disinfectants against viruses using this test is an important step forward for the industry and consumers alike."
Byotrol plans to gain approval from the BSI again, to make this new test the British standard for proving the long-lasting efficacy of disinfectants against viruses.
Trevor Francis, chief technology officer of Byotrol, said: "Long-term surface protection against viruses is the holy grail that businesses in the hygiene sector are chasing currently.
"We have responded to a clear market need for clarity on which surface disinfectants continue to deactivate viruses in real-life environments and which don't. It's a huge win for consumers and the Government as we return to normality beyond the pandemic."