Care group opens three new offices in plan to recruit 400 more staff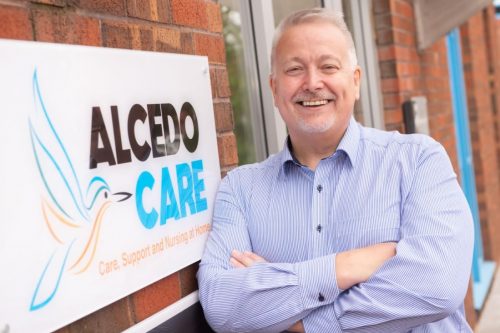 Continuing with its ambitious expansion plans across the North West, Alcedo Care Group has opened three new offices in Wigan, St Helens and Bury.
Strengthening its presence in Greater Manchester, Alcedo has invested more than £600,000 in the trio of offices, and the company plans to recruit more than 400 carers this year alone, further boosting the local economy.
Well established in Wigan, with its previous office located on Market Street, Alcedo Care has, to facilitate its growth in the area, moved to a bigger office in the town, situated in Beecham Court.
From this new office a team of 10 administrative staff and management will support 30 carers, deliver a range of home care services, including personal care, nursing care, emotional support, help with medication and companionship to those who wish to remain independent in their own homes.
The office in St Helens is located at St Helens Technology Campus, which will initially serve 120 clients in the area, while in Bury the office is situated at Walshaw Park House on Walshaw Road, starting off with a team of 20 administrative staff and carers.
The opening of these new offices enables Alcedo Care to continue to offer the home care for which it is renowned to more than 225 clients across the three areas, as well as increase its client base by approximately 300 this year.
Andy Boardman, Alcedo Care managing director, said: "This year has started well and in quick succession we opened three new offices in Greater Manchester, which will allow us to offer our award winning services to more clients in the area.
"The demand for high quality home care continues and our comprehensive range of services not only meets the needs of our existing clients in Wigan, St Helens and Bury, but also appeals to potential new clients in these demographic areas, too. It also brings job creation to Greater Manchester with an initial team employed at each office and an additional 400 carers required throughout 2021."
The new offices bring the total number of Alcedo Care sites in the North West to eight, complementing the existing offices in Southport, Blackpool, Preston, Lancaster and Liverpool.
Alcedo Care was established in 2017 by husband and wife team Andy and Jo Boardman and, currently, employs 500 staff.