Key North West sites among £250m warehousing sale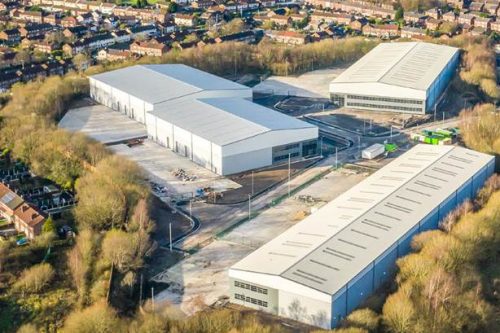 InfraRed Capital Partners has concluded the £250m sale of a range of properties, including locations across the North West.
The transaction is on behalf of its InfraRed Active Real Estate Fund IV and involves a portfolio of last-mile logistics assets in the UK and France to Blackstone real estate funds. The assets will be incorporated into Mileway, Blackstone's pan-European last mile logistics platform.
The portfolio comprises 2.2m sq ft of warehousing space across 50 properties in the UK and France.
The UK portfolio, totaling circa 1.6m sq ft, is located mainly in the North West near Manchester, Liverpool, Leeds and Sheffield. The French portfolio is entirely located in the Greater Paris region within well established industrial hubs such as Malakoff, Massy, Palaiseau and Choisy.
InfraRed grew the portfolio to its current size through a series of acquisitions over the course of 2018 and 2019 and carried out several value-enhancing initiatives including the refurbishment of existing assets and development of new space.
Around 270,000 sq ft of new warehousing was developed across three sites, the largest one being Raven Locks, near Manchester, encompassing circa 172,000 sq ft of modern logistics space.
The tenant line up was widened substantially and now includes several leading online delivery firms such as Amazon, Hermes, FedEx, Royal Mail and Just Eat.
Andreas Katsaros, fund manager of IRAF IV, said: "Over the course of the past year, the impact of COVID-19 has further boosted the development of the last-mile logistics sector.
"This has allowed us to crystallize exits across the UK and France earlier than anticipated.
"InfraRed has a decades-long, successful track record in the sector and we are pleased to realise value for our investors with the sale of some of our UK and French assets. InfraRed remains well placed to capture further investment opportunities from the last-mile logistics sector during the course of 2021."
Dean Harrison, investment director (UK), real estate at InfraRed Capital Partners, said: "During our two-and-a-half year holding period, we have significantly grown the UK portfolio by developing around 270,000 sq ft of warehouses.
"We are particularly pleased with our partnership with Network Space, who acted as our development and asset manager.
"Leveraging our highly localised sourcing network across the UK, we also made a number of accretive bolt-on acquisitions adding a further 375,000 sq ft."
He added: "We expect to remain very active in the sector and are looking to acquire further assets throughout 2021 for both IRAF IV and our dedicated Urban Logistics Income Fund."
Emmanuel van der Stichele, chief executive of Mileway, said: "We're delighted to have secured these exceptional last mile assets from InfraRed.
"A key priority for Mileway has been building a market-leading in house transactions team which has helped us establish a reputation as purchaser of choice among vendors.
"This transaction further strengthens Mileway's portfolio as we continue to support our customers, helping them advance their businesses and meet the evolving needs of consumers."
Dowley Turner Real Estate, Osborne Clarke, Taylor Wessing, Gide, Hollis and WSM acted for InfraRed.