Business support agency helped twice its annual volumes as pandemic took hold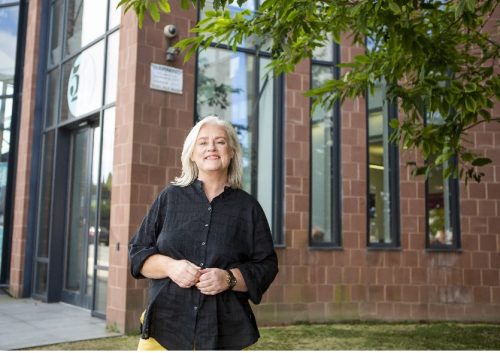 North West business support group The Women's Organisation has helped more than double its usual annual volume of clients since the pandemic hit.
It has received more than 7,500 enquiries from businesses and individuals since COVID-19 lockdown began a year ago.
The organisation operates in Liverpool and Manchester and provides vital backing for entrepreneurs through a range of packages, including Enterprise Hub.
It rapidly adapated to new ways of working following the March 23 lockdown order from the Prime Minister and just two days later it held its first online session via Zoom. The 'Planning for Business' session was hugely popular, with attendees signing up to continue to make their self-employed dreams a reality, despite the restrictions in place.
As the organisation would find in the coming months, the demand for its services began to increase as women began to look for support as they adapted to the changing world and needed urgent business advice.
Research shows that not only have women been more heavily affected by COVID-related unemployment, leaving their workplaces at four times the rate of men, but that where schools and nurseries have been forced to close, women have shouldered the extra burden of childcare and home-schooling – even when continuing to work from home.
This created an environment where one in four women became forced to consider downshifting their career or leaving their position. For some, this was a chance to look at how they could start their own business.
In response, the organisation created a digital programme of more than 150 training courses, workshops and webinars, business advisers offered appointments via Zoom, WhatsApp or phone, to ensure their expert advice was readily available and one-to-one calls and mentoring provided individual support along with online group workshops and informal business Q&A-style discussions.
Francine Taylor, business advice team coordinator at The Women's Organisation, said: "The past year has seen huge change in the way we support our clients, and our flexible approach means we are able to offer the same level of wraparound support for women starting a new business or looking for some help with their current enterprise.
"The most noticeable difference between start-up and business growth throughout 2020 was the lack of financial support. Without our expert help and guidance many women may have been unable to access loans and grants as the usual pathways were closed."
Figures show the charity offered vital support to more than 1,100 businesses which enabled them to access finance and business grants.
The Women's Organisation chief executive, Maggie O'Carroll, said: "It has been an extraordinary year where everything changed, a staggering loss of life, and where fear and anxiety reigned. A year where women bore the brunt of home schooling, care, job losses and a tsunami of abuse and misogyny, all too often ending in injury and worse.
"It has also been a year of hope and optimism, where people and communities have come together to help each other and where entrepreneurs have done what they do best – be inventive, innovative, respond to apparent needs, opportunities and take risks."
She added: "This virus has laid bare the already entrenched inequalities in our society, which have only been exacerbated by the measures to tackle COVID. It is vital to redress this balance and to make sure that women and other groups are properly protected and supported to reach their potential and play full roles in social and economic life."