Greater Manchester buses will be brought under local control – Andy Burnham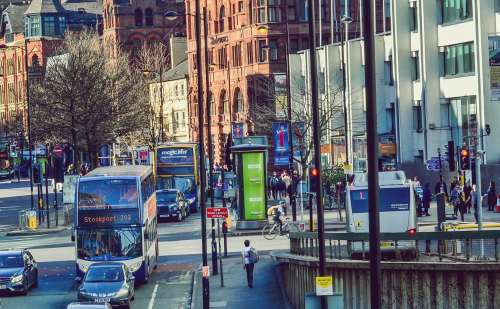 Mayor Andy Burnham has confirmed Greater Manchester is set for a London-style bus network.
The network will now be brought back under public control where operators bid to run services on a franchise basis.
Mayor Andy Burnham approved the plans designed to improve services and cut fares.
The final decision was announced today (March 25) – with nine out of 10 councils having already backed plans to bring buses under regional control.
Under the new regime, buses can still be run by private companies, but Greater Manchester Combined Authority and local authorities can set fares, timetables and routes.
Greater Manchester is the first area outside the capital to have a regulated bus system since the 1980s.
Mr Burnham said it would be introduced by 2023.
Speaking about the bus reforms at Invest North yesterday, Mr Burnham it will "transform the life in our city region, and it would actually create conditions for a much more productive economy."
Bus operators in the region have expressed concerns about the plans with Stagecoach mounting a legal challenge after labelling the consultation around the reforms as 'flawed'.
The company accused the combined authority of running an 'unlawful' public consultation and raised concerns about the plans to spend £135m on reforms at a time when local councils are having to cut millions from their budgets.
In a statement today, Stagecoach said: "The planned franchising scheme in Greater Manchester would incur £135m of transition costs that would not deliver any new buses or new services and, under GMCA plans, would see above-inflation fares increases for customers.
"We believe a better approach in line with the government's bus strategy would be to work together and focus precious taxpayer funding on practical improvements for customers and local communities.
"While we await the decision of the court, we remain ready to work collaboratively with the Mayor and the Combined Authority to get through the pandemic and ensure the region has a sustainable, high quality bus network for the long term."