North is ready to welcome back rail passengers for post-pandemic world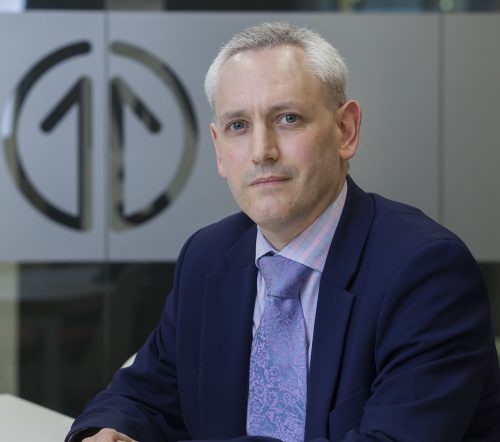 The North is 'well placed' to lead on recovery with a mixed-use rail network which is strongly based around leisure travel as well as commuting.
That was the message from members of Transport for the North's (TfN) Rail North Committee who met this week to discuss what needs to be done to re-start passenger traffic on the region's railways.
Network Rail and the region's two main train operators, Northern Trains and TransPennine Express, also revealed details of comprehensive campaigns to help drive a return to rail when the time is right.
David Hoggarth, strategic rail director for TfN has said "passenger confidence will be key" for a successful return to rail agreeing with sentiment expressed at the meeting that a car-led recovery for the North would not help the North achieve its ambitions for decarbonisation.
TfN, which has helped bring the North together with the rail industry throughout the pandemic, is to continue its role as a platform for collaboration as the UK now moves nearer towards a new phase of post-pandemic recovery.
David said: "We plan to take a co-ordinating and pro-active role and work with all operators across the North as we go forward. It has to be a combined effort."
He said that levels of demand for rail services are currently still at only around 20% of pre-COVID levels with services running at around two-thirds of the normal level.
He added: "As we approach opening up travel again, this is all about being prepared.
"Many people haven't travelled for a while and we need to help rebuild confidence. We also need to keep the reliability we now have on the railway.
"Fortunately, we have a mixed rail market, and we have a strong leisure market.
"There will be opportunities to build around things like staycations, but in a COVID-safe way. We need to rise to the challenge and build in flexibility so we can do this in an agile way."
Network Rail told TfN Members that the rail industry would be "working as one" but that it was waiting for a steer from the Department of Transport and the Rail Delivery Group on the timing of messaging.
Both Network Rail and the train operators are already in talks with the region's tourist organisations on further developing the North as a destination.
The industry reports that it has surveyed thousands or rail users and non-rail users so it can develop a clear picture of what it can do to best shape its rail offer.
It is keen to reassure those considering a return to rail when the time is right that the rail offer in the North has now been transformed from what it was before the pandemic, with significant investment in trains and stations and a real focus on providing the best possible experience for passengers.