Unity, the world's largest gaming platform, to launch first UK training base in Greater Manchester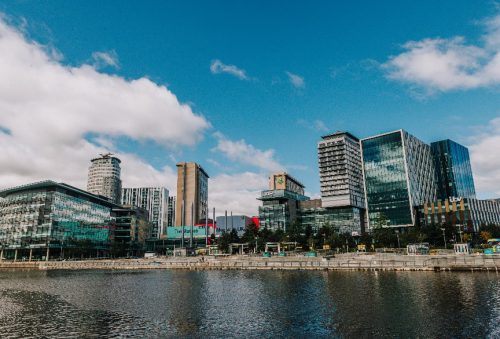 Unity, the global game developer and 3D content creator, is launching its first UK training base at MediaCityUK.
Unity's software platform is widely used by game developers, artists, architects, filmmakers and others to create, run and monetise interactive 3D content.
The company, which listed on the New York Stock Exchange raising $1.3bn last year, has 17 offices globally.
The Salford site will be located at HOST, formerly known as The Landing, and will become the Unity's first Centre of Excellence working with students, professionals and small businesses to provide them with the skills they need to work in the UK's thriving video games industry.
Additionally, Unity Cadets will support 150 disadvantaged youngsters from Greater Manchester in Years 10 to 13, to educate and inspire career starts in the gaming and immersive sector.
Mo Isap, CEO of IN4.0 Group, operators of HOST, said: "We can now massively accelerate startup growth, business innovation, incentivise the creation of thousands of jobs, and provide fair access to high-quality career starts with ground-breaking initiatives such as the Unity Cadets."
Ryan Peterson, Vice President, Solutions, Unity, said: "Immersive technology such as AR and VR is developing and diversifying at breakneck speed, transforming all sectors, including gaming, entertainment, health, education, retail, manufacturing, and more.
"The most exciting and long-lasting impact will be our work to create sustainable job opportunities in the local sector and, in tandem, develop professionals with the skills to take on those opportunities."
Stephen Wild, Managing Director of MediaCityUK, added: "This partnership is transformational for the scale and quality of immersive content which will be generated from MediaCityUK.
"We are already seeing dock10 trailblaze in their virtual broadcasting capabilities and coupled with advancements in video gaming, esports and immersive technologies, MediaCityUK will be firmly positioned as the UK home for immersive entertainment."