Investor backs telematics group in deal valuing business at £60m+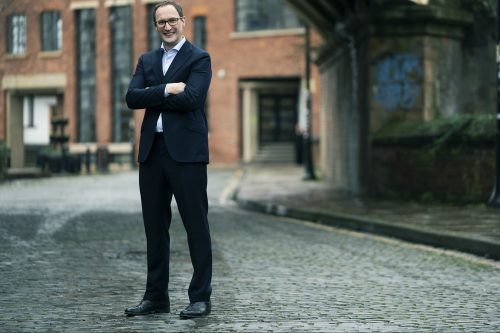 Bridges Fund Management, the specialist sustainable and impact investor, has completed its first transaction in the North since establishing a permanent presence in the region last December, its first outside London.
Bridges, which chose Manchester as its Northern base, has announced a new partnership with Matrix Telematics, a fleet telematics and software provider that helps to improve driver safety, prevent accidents and reduce emissions. The investment values the Altrincham business at more than £60m.
The investor is backing the existing management team led by CEO Mark Packman, who founded Matrix in 2001 alongside Wayne Shillito.
The business uses data captured from in-vehicle telematics devices to create intuitive, highly detailed reports of vehicle and driver performance, enabling fleet managers to identify both safety risks and opportunities to reduce fuel and 'wear and tear' costs.
Its pioneering DRiiVE solution also offers 'occupational road risk management' – real-time driver monitoring and proactive tailored interventions that help to improve driver behaviour.
In 2019, road traffic accidents accounted for 1,750 deaths and 125,000 serious injuries in the UK, and around a third of these incidents involved people driving for work.
Most occupational drivers receive no specialist training throughout their career.
By improving driver safety performance, the solutions offered by Matrix can help to reduce speeding, collisions, accidents and deaths, which, in turn, reduces fleet insurance premiums.
And by reducing fuel usage, they also drive lower fuel emissions across the fleet. This creates a compelling proposition for fleet managers, which is why the UK market for services like these is forecast to grow strongly, hitting £1bn pa by 2025.
Mark Packman said: "We're delighted to partner with Bridges. We were looking for an investor who not only shared our vision and ambition for the company's growth, but also really understood our mission to improve driver safety and reduce accidents on our roads.
"Their experience of scaling companies like ours – plus their impact expertise in powering better outcomes – will be highly beneficial as we enter the next phase of our growth."
Bridges, which is investing through its Sustainable Growth Funds, is backing Matrix in line with two of its four key impact themes: Healthier Lives and Sustainable Planet.
The investment was led by partner Simon Braham, who recently joined the firm to establish the new base in Manchester dedicated to investments in the North. Daniel Knight, Kyle Bentwood and Laura Noorani also worked with Simon on the deal.
Simon Braham said: "Matrix's industry-leading telematics and software can play an important role in reducing traffic accidents and making our roads safer, while also supporting the push to reduce carbon emissions from transport.
"We're excited to partner with Mark and his excellent team. With its highly scalable SaaS model, leading-edge technology and strong customer relationships, Matrix is very well placed to lead the growth of this market in the coming years.
"It's also a perfect example of the kind of exciting mission-driven businesses we're looking to partner with in the North-West – and the North of England more broadly – in the coming years."
Nisha Sharma, M&A director for KPMG in the North West, who advised on the Bridges investment, said: "This transaction is a great example of how technology can drive the increasingly important ESG agenda.
"Matrix is a highly successful software and data business seeking to create safer drivers and sustainable travel for the UK fleet industry.
"Bridges' investment is further evidence of the appetite to deploy capital in the North West and the incredible depth of tech talent that is based here."
Gateley Legal also worked as advisors, headed by lead partner Paul Jefferson.