Slimmed down Nanoco sees potential for medium term prospects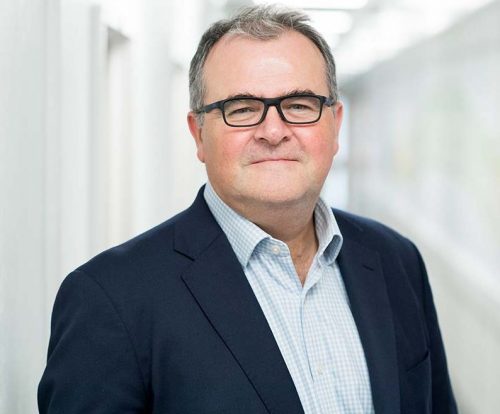 Manchester technology business, Nanoco, reported lower interim revenues and wider losses today, but said it sees prospects to significantly enhance medium term shareholder value.
During the six months to January 31, 2020, revenues of £1m compared with £2.811m the previous year, and a pre-tax loss of £2.676m widened from £2.449m in 2020.
However, Nanoco, a a University of Manchester spin-out developing materials used in the manufacture of monitors and TV screens, said it has a cash runway to the second half of 2022, with contingency plans in place if required.
It also managed to reduce its average monthly cash burn £0.4m, down from £0.7m, during the reporting period after completing its business restructuring, including lowering its headcount.
And it revealed it secured an Innovate UK grant of £0.8m for research on a rapid diagnostic test platform for pathogens, including COVID-19.
Yesterday, it reported progress in its litigation with Samsung over alleged IP infringement, with a trial date for the jury hearing set for October 2021, though this may yet be subject to delay.
Chief executive Brian Tenner said: "Significant growth in mega-trends in electronics, automation and the Internet of Things creates a very promising commercial background for our value enhancing nano-materials that add significant capability to the sensors used in these fields.
"During the period we successfully delivered all technical and commercial milestones in our important development project for sensing materials which is further validation of our capabilities in developing and applying novel nano-materials.
"We continue to work with this important customer and negotiations are ongoing on the potential next phase of our work together."
He said the business has also seen growing interest in a number of different materials covering a wide range of wavelengths and commercial market applications and is now engaged in exciting research and development activities with additional new customers in these areas.
"We have continued our focus on cash and cost control. We completed a small scale restructuring during the period and our gross monthly cash cost base has now stabilised in line with expectations.
"We have successfully maintained our core capabilities including our ability to move to commercial manufacture of material on a large scale at our Runcorn facility in the medium term.
"Our lawsuit against Samsung for the alleged wilful infringement of Nanoco's IP is progressing well and we are pleased that a trial date has been set for October 2021. We will review the final written report from the Judge presiding over the recent claim construction hearing when it becomes available.
"At this stage, we are pleased with the progress of the litigation process and the initial indications arising from the Markman hearing, adding to our confidence in the strength of our position."
He added: "The board strongly believes in the value that can be generated from our organic business.
"Moreover, although there can be no certainty as to the outcome, the Samsung litigation could result in a very substantial settlement in our favour.
"While there is much work to be done in the short term, the prospects are improving for significantly enhancing shareholder value in the medium term."