Family law firm's turnover tops £5m in fifth year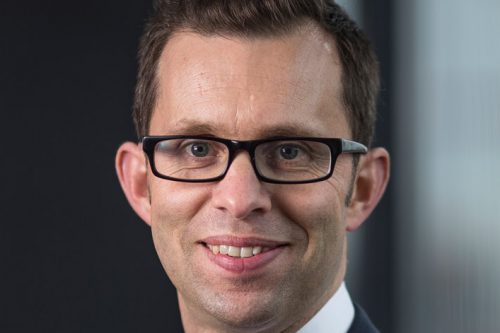 Turnover and staffing levels have risen by almost a fifth at a Manchester family law firm, helped by focusing on staff wellbeing, it said.
Hall Brown Family Law has claimed that efforts to help employees and clients cope with the physical and mental challenges of the past 12 months had generated "all-round" dividends.
Managing partner, James Brown, described how the firm had aimed to "strike a balance" for staff who were largely working from home during lockdown, including the provision of greater counselling support.
He said that, as a result, turnover and staffing levels had each risen by almost one-fifth.
Turnover during the past 12 months has risen from £4.1m to £5.2m.
Hall Brown now employs 47 staff, 35 of whom are fee earners. That marks an increase of nine in the past year, including partner Alison Fernandes, who was recruited to head up the Sheffield office opened in April 2020.
In addition, two members of the Hall Brown team in Manchester – Ellen Walker and Judith Klyne – have been promoted to senior associate and associate solicitor, respectively, while Alice Rogers and Rachael Brownlee from the firm's London office have also been made senior associate and associate solicitor.
Mr Brown said: "We've achieved a considerable amount during our first five years in business but, without doubt, coping with the last 12 months has been our greatest challenge.
"A profession like ours requires lots of personal contact – with clients and with colleagues – so to have to suddenly move to remote working and be able to maintain the standards which we have set has been something of a triumph.
"That's all down to the huge contribution made by everyone within the firm, both our lawyers and our administrative staff."
He added: "We have been at pains to do what we can to support them. As we have naturally had to scrap the office physiotherapy sessions for the time being, we have increased counselling provision.
"I'm immensely proud that we've been able to do all this without having to put anyone on furlough, reduce salaries or make a single person redundant.
"In fact, we've grown our staff numbers by 20%, made Sheffield the location for a third office and seen our turnover increase, too.
"It demonstrates that we have a very capable and very resilient office and, for that, I'm intensely grateful."
The firm also continued to enhance its reputation, retaining its place in The Times' list of the 'Best 200 Law Firms' in England and Wales for the third successive year.
Hall Brown was also dubbed "simply the best in the North West" by Legal 500 and saw four of its lawyers – Mr Hall and his co-founder James Brown and partners Beth Wilkins and Andrew Newbury – named as Leading Individuals, more than any other firm in the region.
In addition to being named as a Band 1 firm by the Chambers and Partners' guide, Hall Brown also saw a number of its team singled out for praise as Band 1 family lawyers in their own right.
Co-founder and senior partner, Sam Hall, was also the only family lawyer outside London to feature in an exclusive list of the country's 20 top practitioners drawn up by Citywealth.
Mr Hall earned a five-star rating and was described by institutional colleagues, fellow lawyers and clients as offering "first-class", "outstanding" advice. He is, said one, "undoubtedly the best in his field".