Plans approved for hotel opposite site of Everton's proposed new stadium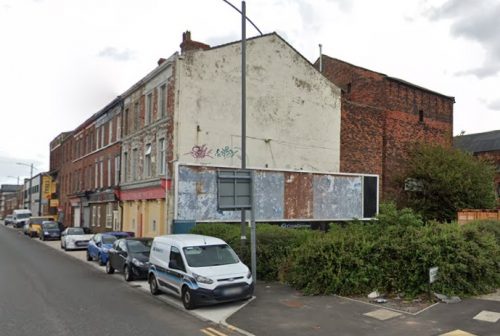 Councillors today (April 6) unanimously granted planning permission for a new hotel in Liverpool, opposite the waterfront site of Everton's proposed £505m Bramley-Moore Dock stadium.
The application by ZWY Lettings was to convert a three-storey, plus basement, vacant warehouse on Regent Road, into a nine-room boutique hotel.
It will also involve the remodelling of roofspace to add an extra floor.
The site is constrained on all sides, sandwiched between two workshops, but will provide 65.5 sq m of usable accommodation on each floor, plus a further 65.5 sq m in the basement.
Plans propose provision for food preparation and a dining space in the basement area.
The application also reveals that, while there would be staff present at both checking in and checking out times, the facility would not have an on-site staff presence at all times of the day, but there would be staff available on call over a 24-hour period in the event of any issues.
Although the building is situated within the World Heritage Buffer Zone, the council's planning officers recommended approval for the scheme.
Committee chair, Cllr O'Brien, said: "The developer has made considerable effort to retain the facade and make it a building that could enhance the area."
Last month councillors rejected a proposal by property company Knightsbridge to build an eight-storey, 174-bedroom hotel on land next to Sandhills station, which will provide a link to Everton's new home.
Liverpool Council said the hotel would result in the loss of industrial land and would "fail to act as a catalyst" for the long term development of the site for industrial/employment use.
It also said the development would be "out of character" for the local area.
The proposal was put forward by advisor Landor Planning Consultants on behalf of applicant FSF Estates for a narrow triangular site at 51 Sandhills Lane, 800m from the Everton site.
Everton FC proposes to build a new 52,888-seater stadium at Bramley-Moore Dock, opposite the hotel site.
Liverpool City Council planning committee approved the scheme in February, and Local Government Secretary, Robert Jenrick, decided against calling in the scheme last month.
It means work can start on-site by summer time, with the possibility of the club kicking off its 2024-25 season in its new home.
Another scheme approved today was by Liverpool architects Falconer Chester Hall to refurbish a city centre offices into new apartments, which the practice said will be like "giving an old friend a facelift".
Gladstone House is an early 19th century merchants' office in a cobbled courtyard tucked away in Liverpool's business district which has been home to several of the firm's clients over the years.
Asociate director, Robert Bryn, said: "We know the building intimately and have conceived many a scheme from here with clients. Looking at a much-loved friend from a development angle has felt very personal and we're delighted that such an interesting building is to get a complete makeover."
The project will see 22 studio, one-and two-bed apartments alongside a number of one-bed serviced apartments provided for Gladstone House Developments.
Andy Grabe, of Gladstone House Developments, said: "A travel plan has been implemented to ensure this development is sustainable and to minimise the impact on the highway network and the local environment. We have provided 38 cycle spaces in the basement. The rear of the property will house the serviced apartments."
He added: "Gladstone House provides the ideal opportunity to live and stay in a historic building in Liverpool's vibrant city centre, close to employment opportunities and excellent travel connections. We are delighted that we have been able to work with the existing features of the building to provide individual apartments."
The application was approved, despite reservations from nearby neighbours over possible noise issues.
Other consultants on the scheme were: Planning consultants, Zerum; M & E Progressive Services; structural consultants, Sanan Consulting.