Co-op Group sees revenues and profits rise, but withholds part of government support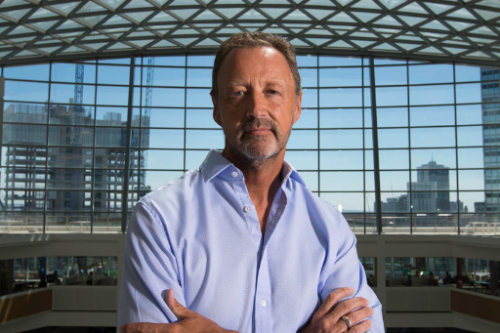 The Co-op Group saw its annual revenues and profits rise, despite the coronavirus pandemic, and has pledged to repay £15.5m to the Government in furlough allowances.
However, it has declined to repay approximately £64.5m in business rates relief, according to its annual results released today for the year to January 2, 2021.
Most of its peers, led by Tesco, have repaid government support funding and its decision to retain business rates relief will throw its ethical values into question, critics claim.
Revenue for the year was £11.5bn (2019: £10.9bn) with Food growth of 3.5% and Funeralcare revenue flat year-on-year. Reported profit before tax was £127m (2019: £24m).
Net debt reduced from £695m in 2019 to £550m. Capital expenditure of £313m compared with £407m in 2019, reflecting the reduced investment in the business, due to the pandemic
The Manchester-based group said it incurred additional COVID costs during the year of £84m, including additional new colleagues, increased colleague absence linked to the virus, a colleague 'Thank You' reward and the purchasing of personal protective equipment.
Looking ahead, the group said it sees significant uncertainty and must continue to exercise financial prudence.
It said the market remains highly competitive and, against the backdrop of a worsening consumer economy, the Co-op is planning for, and dealing with, continued lockdowns.
The group also said it is working to respond to the changing needs of its customers, reflected in hyper-localism, further moves towards digitisation in all its businesses and providing value for money across the business.
Chief executive, Steve Murrells, said: "In 2020 we lived through a perfect storm, with every part of our lives turned upside down – socially and economically, mentally and physically.
"Along the way we discovered much about our society, some of it brilliant and inspiring, and some of it quite ugly thanks to the unfairness and inequality COVID-19 has revealed and exacerbated.
"During the last few years we've created a business that is truly focused on delivering clear value and benefits for our members, customers and their communities."
He added: "All that work proved to be essential in giving us the ability to respond to the immediate and sustained demands which the pandemic brought with it. Our Vision, Co-operating for a Fairer World, was our guiding light throughout, and our response to COVID-19 demonstrated the power of co-operative enterprise and the relevance of co-operative values."
Chair, Allan Leighton, said: "COVID-19 presented us with a national emergency and a unique set of business challenges and community needs which showed that co-operation was capable of making a difference during an extraordinary time in the nation's history.
"I am proud of how we rose to the challenge of the pandemic through our business operations and through our support to local communities.
"Creating Co-op value for our members has always been at the heart of our endeavours and I believe that reached new heights during 2020."
He said: "On behalf of the board, I want to acknowledge the incredible commitment shown by Co-op colleagues across all parts and at all levels of the business throughout 2020. It was an outstanding achievement, which epitomised our Co-op way of doing business, throughout a year that none of us will forget."