City round-up: K3 Capital Group; Renold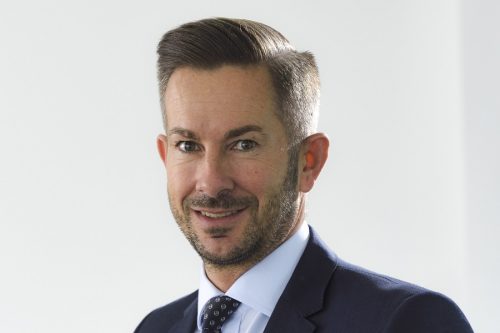 K3 Capital Group, the Bolton-based business and company sales specialist, said its strong trading momentum has been maintained, leading to an uplift in forecasts for the year.
In an update for the current financial year to May 31, 2021, today, it said that trading levels at the start of its second half, reported last month, have continued, with all business divisions performing well, with a particularly strong performance by KBS.
As a result, the group now anticipates its annual results will be significantly ahead of revised consensus market expectations, with revenue expected to be in the region of £45m and adjusted EBITDA of no less than £13.25m.
Chief executive, John Rigby, said: "The group has continued to perform strongly in March and April, surpassing our expectations and resulting in a further earnings upgrade.
"We continue to pursue our strategic goal of building a wider group of growing and complementary professional services businesses and look forward to providing the market with an update on our progress in due course."
::
Manchester-based industrial chain maker, Renold, said it has seen an improvement in fourth quarter trading conditions, and announced a £600,000 bolt-on acquisition earlier this month.
Ahead of publication of its annual results on June 8, Renold said the recovery in both order intake and revenues has continued and trading for the year to March 31, 2020, has been in line with the board's revised expectations.
Group order intake in the year fell to £170m, down 7.4% compared with the prior year. At constant exchange rates the reduction was 6.6%.
Encouragingly, group order intake in the fourth quarter was 10.2% ahead of the equivalent prior year period, and the order book at March 31, 2021, of £53.6m was 3.6% ahead of the prior year figure (9.3% at constant exchange rates).
Group revenue in the year fell to £165.3m, down 12.7% compared with the prior year, as the group experienced the impact of the COVID-19 pandemic across many of its key end markets, particularly in the first half. At constant exchange rates the reduction was 11.9%.
Trading improved in the latter part of the year and group revenue in quarter four was behind the prior year by 8.3% (5.6% at constant exchange rates), being held back in the short term by constraints on global supply chains emerging from the pandemic.
During the year, cash generation outperformed initial expectations, as a strong focus on cash management resulted in a reduction of approximately 50% of net debt to £18.4m (2020: £36.6m).
On April 8, Renold completed the acquisition of the conveyor chain business of Brooks Ltd in Manchester, for a total consideration of £600,000, including £300,000 of deferred consideration.
In the current year the business is expected to generate additional sales for Renold of approximately £1m, and add around £200,000 to group operating profit. The business will be integrated into the Renold UK Service centre in Manchester.