Property round-up; Kin + Carta; Landwood; Genpact UK; Iron Mountain

National commercial property advisers Matthews & Goodman has advised global digital transformation agency Kin + Carta on the relocation of their North of England headquarters to Manchester's Spinningfields.
Kin + Carta, whose clients include NatWest, Ford and Unilever, has taken 10,000 sq ft of Grade A workspace in the XYZ Building on a five-year lease at an all-inclusive cost. The workspace will house 160 staff from their Advise, Create and Connect divisions and offers excellent onsite amenities including a gym, café, co-working area and restaurant.
Matthews & Goodman provided end of lease advice on Kin + Carta's former offices at No.1 First Street to mitigate costs and risk, plus an assessment of options to help guide the client's decision on whether to 'stay or go' at formal lease expiry.
The firm's building consultancy team provided dilapidations advice, as well as overseeing partial reinstatement works which saved the client £100,000 from the terminal claim served by the landlord.
The new space on the seventh floor of XYZ Building supports Kin + Carta's plans to fully embrace remote and flexible working. It includes breakout rooms, boardrooms, collaboration spaces with standing desks, quiet rooms and an outdoor terrace. The firm is taking the opportunity to repurpose its workspace ahead of staff returning to the office and appointed Matthews & Goodman's building consultancy team to act as project monitor for the CAT B fit out works.
David Laws, partner in Matthews & Goodman's national business space team, said: "This move was completed amidst a global pandemic, when default 'working from home' gave rise to huge debate around the future of the office. Kin + Carta's desire to continue to invest in Manchester demonstrates that businesses recognise the value and wider benefit in having a city centre base for staff to come together. Kin + Carta's new office space provides a perfect example of how workspaces can be repurposed to facilitate blended working practices."
Allied London were advised by OBI.
::
Landwood Group is responding to the rapidly changing role of offices in professional life with the launch of a workplace solutions consultancy.
It comes as the rise of working remotely has radically reshaped what today's occupiers require from workplaces, with many finding they now have to repurpose existing space or seek alternative accommodation.
This can be seen with market trends indicating more tenants are seeking to activate break clauses in their leases with landlords while landlords themselves are having to rethink their offering in response to more agile working behaviours.
Landwood's workplace solutions consultancy has been established to provide occupiers and commercial landlords with a one-stop shop for director-led commercial advice on all aspects of landlord and tenant matters, workplace design and project management of associated fit out work.
It is the latest initiative from Landwood's project and building consultancy division directors, Chris Mann and John Edwards. The pair, who established the division last year, provide in excess of 35 years of project management, cost consultancy and building surveying experience alongside extensive, practical, design and consultancy expertise.
Chris said: "As a result of the pandemic, the way people utilise offices is undergoing the biggest transformation in generations. For many businesses, the pandemic has forced the majority of staff to deliver at least part of their work remotely. We expect this trend will lead to permanent hybrid working patterns with a mix of office and remote based working.
"As a result we are already seeing offices being utilised on a much more flexible basis. Teams are using them as space to collaborate and companies are relying on their office space to provide a social function for employees.
"For landlords, meanwhile, we have a deep understanding of the latest trends, innovation and technology – enabling clients to better utilise their assets in this swiftly changing environment."
Headquartered in Manchester, Landwood Group says it is expert in property, plant and machinery and business assets, while its team of chartered surveyors, project managers, asset managers and auctioneers provide unrivalled expertise.
::
London & Scottish Property Investment Management has completed a letting agreement with Genpact UK to take 9,700 sq feet of Grade A office space plus car parking for a further five years at Dovecote House, Old Hall Road, Sale.
The new agreement sees Genpact take over the head lease for the office space. The company had already been occupying Dovecote House as a sub-tenant when London & Scottish acquired the 50,130 sq ft multi-let building in August 2019 on behalf of UK regional office investment specialist Regional REIT.
The deal leaves 12,000 sq ft of office space still available at the property for lease as a single unit or sub-divided into smaller units. It will be brought to market in the coming weeks with a range of options being presented to prospective occupiers.
Steven Griffiths, head of asset management at London & Scottish, said: "We are delighted that a high quality client such as Genpact UK has committed to a further term at Dovecote House. This great tenant retention is testament to our unique property asset management platform and focus on high-quality office space.
"Situated next to junction six of the M60 motorway and with extensive parking, Dovecote House's location makes it particularly attractive as many companies are now looking for safe, out-of-town premises that will encourage staff back into the workplace."
::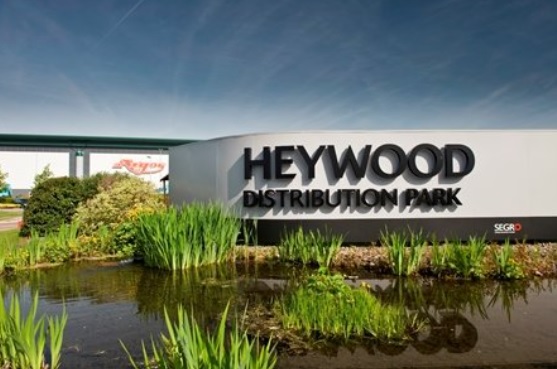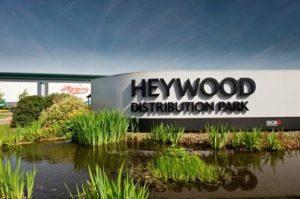 Iron Mountain Incorporated, the storage and information management services company enabling digital transformation, has expanded operations in the UK with the new opening of a large pallet storage facility in Heywood, Greater Manchester.
The 148,856 sq ft warehouse will provide storage capacity for 28,000 pallets. The new, fully racked, shared-user facility will enable critical inventory to be managed with security, scale and speed.
In addition, customers will be able to manage their inventory up or down as their space requirements change, helping reduce disruption to supply chains.
The warehouse is fully secured with CCTV cameras and monitored access controls. Iron Mountain says it has years of expertise in storing valuable assets and the same chain of custody will be applied to its new facility.
Additional services on site include container loading and unloading, as well as a range of fulfilment services such as pick and pack and product manipulation services.
Heywood Distribution Park is one of the best known industrial and distribution estates in the North West of England. Its prime location allows fast and easy access to the entire North West region and the TransPennine motorway network. It is also close to the M60 orbital motorway and just nine miles from Manchester city centre.
This facility will benefit various industries including retail and manufacturing but also the public sector as Iron Mountain is part of the Government's Logistics and Warehousing framework. The commercial agreement has been developed to benefit central government and wider public sector organisations by tailoring logistics and warehousing services to meet the specific needs of all public sector buyers.