Cheshire heating specialist changes hands in Dutch deal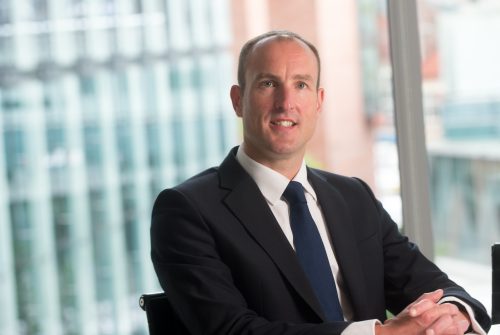 Dutch manufacturer Aalberts NV has acquired Daresbury-based heating and hot water produce specialist Sentinel Performance Solutions Group, for an undisclosed sum.
The £20m-turnover Cheshire business, which employs around 60 staff, specialises in the cleaning, protecting and maintenance of heating and cooling systems in eco-friendly buildings through the optimisation of water quality.
Its portfolio of additives, filters, and scale protection ensures optimum temperature transfer in heating and cooling systems. This contributes significantly to energy savings, improves the system performance and extends the lifetime.
Aalberts, which is listed on the Amsterdam Stock Exchange, said the Sentinel product range will further strengthen its existing portfolio of Aalberts hydronic flow control, offering integrated solutions to increase the energy efficiency of heating and cooling systems in eco- friendly buildings from source to emitter.
It said the strong sales organisation of Aalberts hydronic flow control will drive the growth of Sentinel's product range in regions and segments where Sentinel is not yet active.
The experienced management team of Sentinel, led by David Barrett, will continue to manage the company.
Sentinel will become the competence centre of water quality within Aalberts hydronic flow control, including the existing water quality activities of Aalberts hydronic flow control in France.
The company was bought by London-based private equity firm Electra Partners in a deal worth £43m in March 2011.
Formerly part of GE, Sentinel had previously been bought out in 2005 by The Riverside Company.
Its Daresbury site will utilise the resources of Aalberts hydronic flow control in St Helens to facilitate future growth.
DWF's corporate team advised the shareholders of Sentinel, which includes Electra Private Equity, on the sale.
Partners Alasdair Outhwaite and James Cashman, associate Rebecca Gargary and solicitor Nur Alzubeydi provided legal advice.
Alasdair Outhwaite said: "We are pleased to play a key role in advising the leadership team on the sale of Sentinel Performance Solutions. We wish the business every success under its new ownership."
Sentinel chief executive, David Barrett, said: "We would like to thank the DWF team for their guidance and support throughout the sale process."
Clearwater International was the adviser to Sentinel, led by partner Michael Loudon with support from partner Rob Britton, associate director Robert Umpleby and executive Courtney Walker.