Blues targeting international expansion to grow fan base and income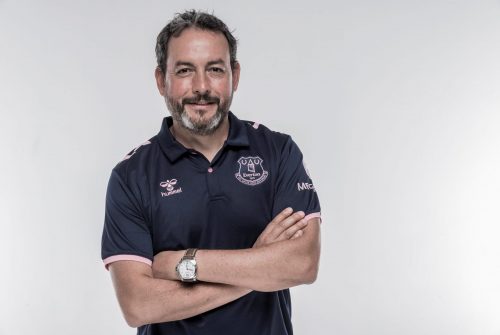 Everton Football Club has announced plans for the next phase of its international growth strategy.
The Premier League side says it will see the club further strengthen relationships with its growing fanbase and strategic partners across the world.
Everton has delivered a series of activations and digital engagements in North and South America with activity planned for Australasia, the Far East and the Middle East – as the expansion continues, despite the impact of the international COVID-19 pandemic.
The club's six-pillar international strategy includes fanbase growth, strategic partnership, brand and business development and the launch of an international academy – while continuing retail expansion and international pre-season tour plans for the first team, Everton women and Under-23s.
Building on its significant global work so far, this week sees the announcement of three North American-focused initiatives which will be delivered by a new expanded international team working alongside marketing, engagement, commercial and brand specialists.
The club will launch a new international Soccer Schools programme (EISS), which will run alongside the recently established Everton International Academy Affiliate programme (EIAAP). The two initiatives will be accessed using a new Everton International Academy web platform. It will begin with a series of soccer camps across 15 states in the Midwest and Northeast regions of the US over the next four months, with plans to expand to other target countries.
The activity will be led and shaped by Everton coaches, and supported and delivered by US-based Community Athletic Solutions (CAS) – the first stage in a plan to develop the programme across the whole country in the coming years.
The soccer camps follow on from the launch of the Everton International Academy Affiliate Programme (EIAAP), which, in June 2020, saw Columbus United (Ohio, USA) and Schulz Academy (Florida, USA) become the first two US members, alongside Joondalup City FC (Perth, Australia), Western Pride (Queensland, Australia), Everton Viña Del Mar (Chile) and Sligo Rovers (Ireland).
The EIAAP programme has been delivered virtually during the pandemic. When travel restrictions are lifted, Everton Academy coaches will visit the clubs signed up to the programme and staff from affiliated clubs will also visit Everton's state-of-the-art USM Finch Farm training facility in the UK.
This Saturday, April 17, Everton's Fan Engagement and International departments will stage the first ever virtual event specifically for US fans. This approach to fan engagement is a focal point of Everton's digital engagement strategy. The US audience for the official Everton YouTube channel has increased by 743% in four seasons.
In February 2021, millions of Latin American football fans also joined Everton's first ever Spanish language live watch-along, when Everton teamed up with Cracks Colombia, one of Latin America's biggest football social media influencer platforms, to watch Everton's triumphant 2-0 Merseyside derby win.
Looking to the future, Everton's international team will be supported by Jurgen Mainka, former Concacaf (Confederation of North, Central America and Caribbean Association Football) deputy general secretary and chief commercial officer, to further develop the club's presence across North America.
Mainka said: "Everton is a unique club and has a strong familial bond with its fans. It has an illustrious history and an exciting future, with a new state-of-the-art waterfront stadium on the way, and I am proud to be part of telling the Everton story across the Americas."
Richard Kenyon, director of marketing, communications and international at Everton FC, said: "We have invested significant time and effort over the last two years researching and devising a long-term international strategy and, despite the ongoing challenges brought about by the pandemic, it has been great to get this under way and to take these steps forward over the last few months.
"North America is one of our key target territories and we are pleased to have reached an agreement to work with Jurgen Mainka who – along with other colleagues working in Miami – will be working with us to secure strategic partnerships and develop associated opportunities.
"These important steps are part of a long term plan for the club, which has North America as a priority region – but other opportunities in other parts of the world have also been developed by our international team and further exciting announcements will be made soon."