PE giant in talks with Stanlow refinery owner Essar over £400m refinance deal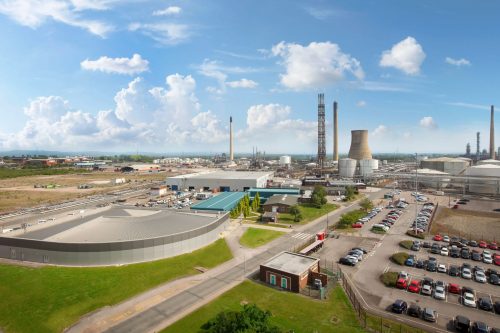 Apollo Global Management is in talks with Essar UK over a £400m refinancing deal, it has been reported.
The private equity giant had had been in talks with the owners of the struggling Stanlow oil refinery for several weeks over a deal that would involve it taking a significant position in the company's capital structure, Sky News reported.
However, a source close to the investment group told Sky that a deal was far from certain. A spokesperson for Essar declined to comment on specific names, saying instead that the firm was speaking to multiple finance providers.
However, it said it was "confident" that it would put in place "an optimal financing solution" for the company.
The news comes with representatives for the firm this week in negotiations with government officials after it emerged the plant was close to collapse.
Essar Oil UK, which bought the 2,000-acre Stanlow Oil Refinery at the Cheshire enterprise zone from Shell in 2011, has been in urgent discussions for weeks over efforts to stabilise its finances.
Whitehall officials have reportedly been warned of the company's declining financial position amid fears it might be close to collapse. Further talks are due to be held this week.
The Stanlow plant, which is near Ellesmere Port, provides about 16 per cent of the UK's transport fuel. The site directly employs more than 900 people, with an additional 800 on-site contractors and a further 5000 people working indirectly within the extended value chain.
Among Essar's expansion plans at Stanlow are proposals to build a £600m facility to convert non-recyclable household waste into sustainable aviation fuel, in partnership with US-based Fulcrum BioEnergy. The project would use Fulcrum's waste-to-fuel process, which is already being deployed at its facility outside Reno, Nevada.
The proposed Cheshire bio-refinery would be Fulcrum's first outside the US and seek to convert several hundred thousand tonnes of pre-processed waste that would have otherwise been destined for incineration or landfill, into approximately 100 million litres of low carbon sustainable aviation fuel, known as SAF, annually. The scheme is awaiting planning permission.