Salford's Seven Bro7hers Brewery drinks to national supermarket listing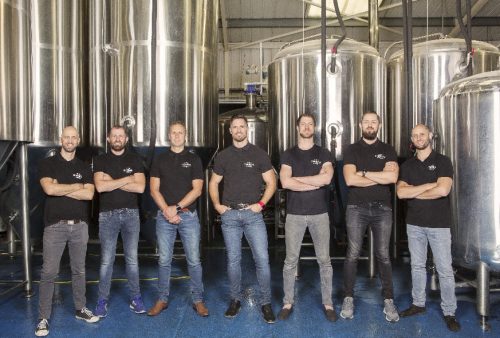 Seven Bro7hers Brewery will be launching its signature beers across select ASDA superstores in its first major supermarket deal.
The Salford-based brewery will hit more than 250 Asda stores across shelves today with its popular Juicy IPA and Honeycomb Pale Ale.
CEO of Seven Bro7hers Keith McAvoy said: "This is a huge moment for Seven Bro7hers Brewery Co, it landmarks our seventh year in business and is a real moment of celebration as we come through the pandemic in growth.
"Over the years we have built up trade stockists in convenience and independents across the North West, as well as Booths supermarket, but it is a huge marker of the teams hard work to secure a national listing.
"The ASDA deal broadens our audience reach and gets our beers in front of new drinkers, it takes our brand nationwide and solidifies our position as one of the fastest growing craft breweries in the UK."
SIBA Independent Brewers in 2020 reported growing number consumers seeking out independent brewery craft beers, up to 50 per cent on 43 per cent the previous year.
Juicy IPA is Seven Bro7hers' best-selling IPA with the Honeycomb following close behind.
Both the Juicy and the Honeycomb together have accounted for almost 40 per cent of the brothers' ecommerce sales in 2020/2021.
Seven Bro7hers Brewery is currently running its own successful webshop, growing sales by more than 90 per cent in 2020 despite the Covid-19 pandemic.
The brewery's range is also currently sold across Co-op stores in the North West and Booths Supermarkets.
Seven Bro7hers Brewery was founded in 2014 by McAvoy brothers, Guy, Keith, Luke, Daniel, Nathan, Kit, and Greg, inspired by their dad's home-brewing in their cellar at home.