Toys group on course for best year in its history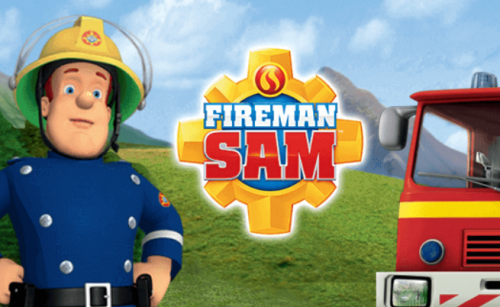 Character Group, the Oldham-based toys business, said it is on course to achieve its best results in its history.
It announced it had improved both revenue and profit levels for the six months to February 28, 2021, in a market announcement today.
Turnover for the half year rose from £51.7m to £74.5m, while pre-tax profits of £7.6m compared with £2.2m from the previous year.
The interim dividend per share is being hiked by a hefty 4p to 6p per share.
Group cash and equivalents stood at a healthy £34.9m at the end of the reporting period, compared with £32.8m in the prior year.
During the six month period the group reported the sale of a freehold property, Vernon Mill, which returned a gain of £2m.
The group said it has one of the strongest portfolios it has ever taken to both domestic and international markets and this performance is expected to continue through the second half of the financial year and beyond Christmas 2021.
Character's top brands have all shown significant sales growth.
Goo Jit Zu is now the group's number one brand and is penetrating all major international markets, with distribution so far achieved in more than 40 countries.
Other major brands – Peppa Pig ,Pokémon , Little Live Pets , Shimmer 'n SparkleInstaglam,Stretch Armstrong, Fireman Sam, Scooby Doo – are also all out-performing expectations.
Character was also appointed Master Toy Partner by Moonbug Entertainment, the creator of the My Magic Pet Morphle brand, to collaborate on the design and roll-out of a full and sustainable toy products programme for this new brand.
It said there is a focus on developing a sustainable, eco-friendly range of products over numerous brands as well as the group's Eco-Plush multi-licenced ranges – products manufactured from recycled materials.
New product and range launches to build on the group's success are scheduled to take place throughout the summer and into the autumn.
Crucial to maintaining a fresh and vibrant portfolio, the planning and design of new concepts and developments for 2022 is now well advanced and close to fruition, it said.
A group statement added: "The performance of our current portfolio of products, coupled with our success in further building sales growth momentum in our international and domestic markets, has resulted in a very strong performance by the group in the period under review.
"We have continued to see a strong performance in sales of our product portfolio in all our territories from the commencement of the second half of the year.
"This growth is forecast to continue through to and beyond Christmas 2021 and we are on target to deliver the best performance in any calendar year in the group's history.
"Accordingly, we expect the 2021 full financial year's underlying profit before tax will be materially ahead of the published market consensus of £10.5m."
It added: "Regardless of market challenges, the resilience of the group's cash generative business has been proved and its powerful performance will be further enhanced with the reopening of non-essential retail shops in the UK and will be further supported beyond Christmas 2021 and into 2022 by the anticipated global relaxation of restrictions in coming months."