Cotton Exchange hosts expansion of charity organisation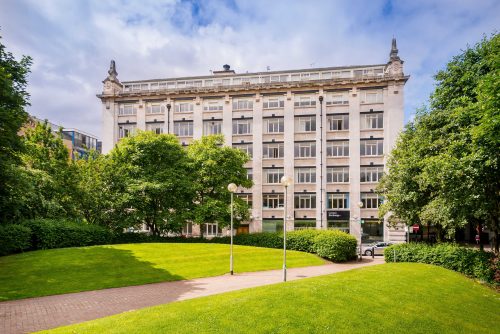 City Hearts has relocated its Liverpool office to Bruntwood Works' Cotton Exchange building.
The charity, which protects and supports victims of modern slavery and other forms of exploitation or abuse, has now moved into a 2,096 sq ft fully refurbished space on the fifth floor of the historic Bixteth Street building.
The move follows an increase in demand for its services, which include finding crisis accommodation and education programmes for vulnerable men and women.
Cotton Exchange is already home to charitable organisations including Roy Castle Lung Cancer Foundation and An Hour For Others, as well as a wide variety of independent SMEs in the digital and creative sectors.
The building also features The Old Hall events space, a contemporary roof terrace and several collaboration and meeting spaces.
Will Speed-Evans, at City Hearts, said: "Our work helps people whose lives have been negatively impacted by modern slavery, crime and violence, creating projects that break the cycle of vulnerability by supporting them on their journey towards recovery and independence.
"Demand for our services has continued to grow in recent times."
He added: "We needed a new home where our team could continue not only to expand provision of our services, but also support our commercial aspirations as a charity. The Cotton Exchange offers huge scope for fundraising events, networking and community engagement and is an ideal location for this next step in our evolution."
Tony Reed, head of commercial at Bruntwood Works in Liverpool, said: "City Hearts does incredibly important work in supporting vulnerable people and we were pleased to work with them in securing a new, more flexible office space and location.
"I'm sure the team will maximise the opportunities for collaboration with their commercial and charitable peers at the Cotton Exchange and enjoy the thriving sense of community that exists within the building."