Transformational investment deal for retail giant THG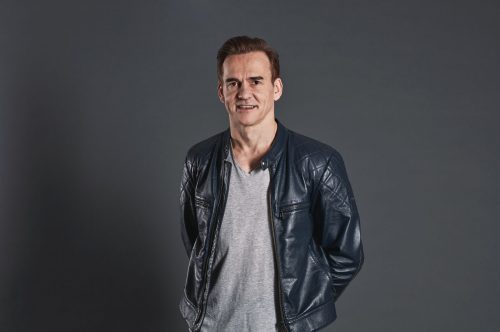 THG has agreed a multibillion-dollar deal that will transform the group and lay the groundwork for its ultimate break-up.
Japanese conglomerate SoftBank Group will take a $730m (£520m) stake in THG through its subsidiary SB Management. The division's portfolio already includes multibillion-dollar holdings in Amazon, Facebook, Alphabet and Paypal.
SoftBank's investment has been supported by a share placing backed by existing institutional investors raising  $320m (£227m). Major shareholder Sofina is expected to invest up to $85m (£60m) in the fundraising.
The investment deal also gives SB Management a $1.6bn (£1.1bn) option to take a 19.9% interest in THG Ingenuity, which is to be separated from the group within 15 months.
THG Ingenuity is the Manchester-headquartered group's scalable direct-to-consumer retail model. It has been at the heart of the growth of The Hut Group over the past decade, as it has been built by buying ecommerce businesses and moving them onto its proprietary software.
THG's executive chairman Matthew Moulding said: "The trading partnership opportunity is particularly exciting, providing Ingenuity with an unparalleled global growth opportunity.
"Furthermore, the combination of the acceleration of growth within Ingenuity and its separation into a distinct entity will enable THG to unlock significant incremental shareholder value over time."
THG floated at 500p-per-share last September, climbed above 800p, then has fallen steadily throughout 2021 to close last tonight at 596p. The share price values the group at £5.8bn, while SB Management's option on THG Ingenuity gives the division an enterprise value of £4.5bn.
The $1bn share placing will fund the $255m (£180m) purchase of US skin and hair care products manufacturer Bentley Labs, which was also announced this evening.
THG is in "advanced discussions" about acquiring another beauty brand as it seeks to rapidly build "global leadership scale".
Moulding added: "The capital raise will provide meaningful capital to accelerate our strategic growth ambitions across our whole business.
"The acquisition of Bentley materially increases our capability in beauty manufacturing and product development, and strengthens our position as the leading digital beauty business globally."
Last year THG invested £250m in four acquistions – Dermstore, Claremont Ingredients, David Berryman, and Perricone MD – as it accelerated its M&A strategy, which had been a key factor in pressing ahead with the IPO.