Tech platform secures £1.5m to expand services for housing customers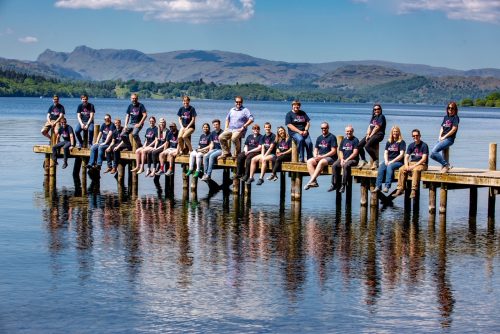 A Lake District tech company, which provides a daily contact service to around 20,000 people across the UK, has secured £1.5m investment to expand its services.
Alertacall's platform provides social landlords such as housing associations and home care companies the tools to make sure particularly independent elderly or vulnerable people are safe and healthy.
Useful messages, including photos and reminders can also be sent to the device.
The funding from Middleton Enterprises will help grow its services.
Alertacall, which has offices in Windermere and Warrington, has a customer base of more than 50 housing providers across the UK and ambitious growth plans.
With Digital Switchover imminent, Alertacall is also expanding its housing technology suite of solutions to create safer, smarter and more connected homes, including WiFi deployment, video door entry, fire alarms and video calling.
This investment will create 15 new jobs in Alertacall's technology and business development teams.
James Batchelor, CEO of Alertacall, said: "It's fantastic that we have secured this investment from an organisation that has a real track record in supporting SMEs with unique business propositions.
"We were approached by several private equity firms however Middleton Enterprises stood out due to its commitment to be involved as part of our business on a long-term basis, and also because they understood the importance of our social purpose too.
"The investment will help us deliver several brilliant services for social housing providers looking for the very best ways to engage digitally with residents, and particularly those with sheltered housing looking for modern, flexible and highly-affordable approaches for their properties post Digital Switchover."
Mike Elliot, finance director of Middleton Enterprises, added: "We are really pleased to invest in Alertacall, which has strong growth potential and is exceptionally well regarded by its client base.
"We are also impressed with the social value created by the business, which has a goal to improve the lives of individuals with higher needs.
"It's rare to find a company that has such strong purpose, leadership and sustained investment in technology, and all of us here are excited to support the team on the next phase of the journey."