Card payment solutions firm opts for Manchester in UK expansion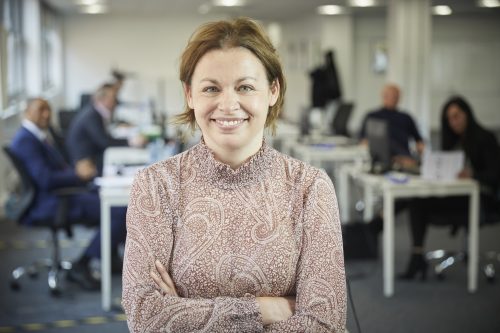 Recruitment is under way after one of the UK's largest providers of credit card machines and online payment gateways opened a Manchester office.
UTP Merchant Services has moved its 20-strong workforce into 5,600 sq ft of high quality office space in Orbit Development's Barlow House on Minshull Street in the city centre.
Headquartered in Reading, UTP was established in 2013 and has become the partner of choice for credit card machines, supplying thousands of UK retail businesses with a fast, simple and secure solution.
UTP is also the only provider to offer same day funding to merchants through its Faster Processing programme and is enjoying international as well as UK growth with new offices recently opened in Gibraltar, Ireland, and Spain.
It is now looking to recruit around 11 sales staff for the Manchester office, with further foreign language-related employment opportunities envisaged towards the end of the year.
Sales director, Jaime Lowe, said they were excited to be joining Manchester's city centre business community: "We are looking forward to providing exciting new employment opportunities and being part of the city's Build Back Better push as we come out of the pandemic.
"Manchester has a fantastic talent pool, including a large number of foreign language speakers, who can provide tailored native language support to our international customers. "
Safety was also a top priority with the choice of office, said Jaime: "Barlow House provides us with plenty of space to observe social distancing rules and is a high class facility with an amazing range of amenities nearby for our employees to grab lunch, coffees and much more."
Orbit Development's leasing director, Adam Jackson, welcomed Jaime and her team to the building and Manchester itself: "Barlow House is an excellent location for the company to deliver its ambitious growth plans, provide jobs for local people and get to know the city. We wish them continued success."
UTP Merchant Services joins a range of commercial, education and government organisations in Barlow House, which is located close to Piccadilly and Metrolink.
As well as leased space the fourth floor offers small suites that can be taken on flexible 12 month managed office agreements.