Strong start for Beyond Corporate Law with new client wins and recruits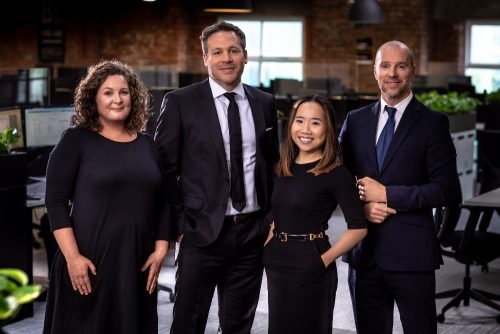 Beyond Group's specialist corporate firm has kicked off its financial year with new client wins and growth in its real estate and construction divisions.
Despite the challenges of the last 12 months, Beyond Corporate Law has picked up clients in the  residential development sector with instructions on schemes providing a combined total of over 800 residential units across Manchester and the North West, with a combined GDV approaching £200m.
Following the recruitment during lockdown of real estate partner Owen McKenna, who joined from Harrison Drury, and construction associate Moe Yassin, who joined from DWF, the teams have also recruited two experienced paralegals to help meet growing demand.
Tiffany Low and Joanne Mizon join Beyond Group's corporate firm in response to the significant increase in new enquires to both the Real Estate and Construction teams.
James Flynn, head of Beyond Corporate's Construction team, said: "We have continued to grow, which is testament to the quality of the team here, and it has been great to see us start the new financial year – and come out of lockdown – with some fantastic client acquisitions to add to the great work that the teams are already carrying out."
Matt Fleetwood, who leads Beyond Group, added: "Throughout the Covid-19 pandemic the Group has continued to invest heavily in people, alternative career paths and routes to qualification.
"Our people are our primary asset and create the vibrant, collegiate culture and we have across the Group.
"Following strong recruitment across McAlister Family Law and Beyond Corporate throughout the pandemic, we are delighted to welcome Tiffany and Jo who are helping us to continue build that culture, and the Group's ability to meet the needs of our clients across Beyond Group as a whole."