North West business briefs: GM Police; Mersey Maritime; Marketing Liverpool; Dinner Lady; Tratos
Greater Manchester Police (GMP) has donated 2,400 tablets to the Greater Manchester Technology Fund to be repurposed to support young people and families facing digital exclusion across the city region.
The Greater Manchester Tech Fund was launched at the start of the pandemic by the Mayor of Greater Manchester, Andy Burnham, to support digitally excluded young people with the technology and connectivity needed to continue their learning at home while schools and colleges remained closed.
The donation from GMP was initially made to the Greater Manchester Youth Combined Authority who chose to donate the tablets to support local young people through the Greater Manchester Tech Fund. The generous donation has enabled the fund to support a total of 3,527 people and 132 schools and colleges since it launched.
Recent ONS figures have shown that the issue of digital exclusion isn't going away, with up to 1.2 million Greater Manchester residents being digitally excluded in some way from the opportunities that the digital world offers. The 2,400 tablets donated by GMP have now been distributed to primary schools and local device lending libraries across all local boroughs to support young learners, families, and communities to benefit from the opportunities digital access brings.
Assistant Chief Constable Chris Sykes said: "We're pleased to support young people across Greater Manchester reach their full potential by donating these tablets to the Greater Manchester Youth Combined Authority. We are aware of the struggles families have faced throughout the pandemic, especially those without technology to access remote learning, which is why we're so proud to support this positive initiative and help families in need."
Joseph Eaton, Greater Manchester Youth Combined Authority member, said: "As a young person in education I have become more and more dependent on technology to get me through school and during lockdown young people have realised how technology contributes to their learning experience. In Greater Manchester, there are increasing numbers of young people that are being left behind because of their lack of technology. So that is why I cannot thank Greater Manchester Police enough for donating these tablets and providing valuable opportunities to the younger generation."
::
Maritime firms from across Liverpool City Region have come together to fill a shipping container with vital supplies for those left stricken by the eruption of a volcano in the Caribbean island of St Vincent.
There was a major eruption of La Soufrière in St Vincent and the Grenadines on April 9. Tens of thousands of people have been evacuated from their homes and their plight has triggered an urgent relief effort. Many people are staying in official government shelters and officials fear the threat of the spread of COVID-19 is complicating an already fraught situation. An urgent appeal for help has gone out across the world.
Merseyside businessman Garth Dallas, chair of the Liverpool Commonwealth Association, asked for businesses across Merseyside to support the relief effort. And the city region's £4bn maritime sector has responded magnificently. A container supplied by maritime industries champion Mersey Maritime laden with donations of vital goods has departed the Port of Liverpool where it will be transported on to the Caribbean with the help of Liverpool-based Denholm Logistics and Peel Ports Group.
Mark Whitworth, chief executive of Peel Ports, said: "The crisis in St Vincent comes at a time when the world is already shaken. Our thoughts are with the many people who have been impacted by the tragic events and we stand with the wider Liverpool City Region in helping to provide aid for the families and individuals who are trying to rebuild and recover from the destruction."
Garth Dallas said: "It is at times such as this, when some of our most vulnerable small island states have been affected by immense suffering and disruption, that Commonwealth solidarity and support are most needed and most valued. We are pleased that, again, we are able to support our Commonwealth family in St Vincent and the Grenadines, and proud of our relationship with Mersey Maritime and their members."
::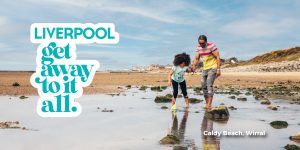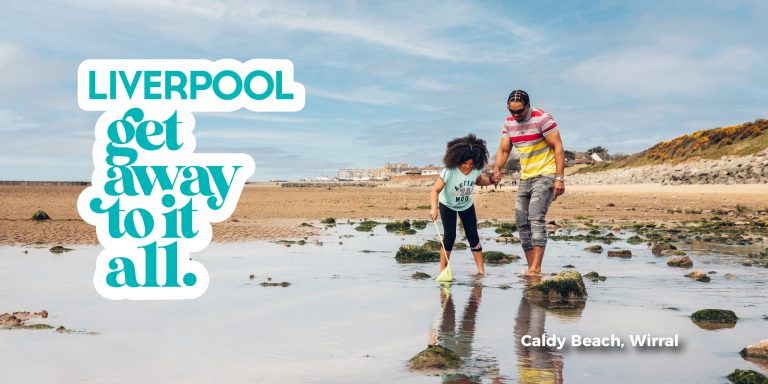 Marketing Liverpool has launched a major campaign aimed at attracting visitors to the city region this summer. Using the tagline 'Get away to it all', the marketing campaign highlights the wonderful mix of indoor and outdoor which sets Liverpool apart from other destinations. It will form an important step in the recovery of the visitor economy, such a key sector for the city region.
Alongside the culture, attractions and food and drink people expect of a break in the city, it gives ideas for beach days, cycling adventures and walks, as well as exploring lesser-known gems. Short films and photography showing the best of the city region have been produced which will be used as adverts on video-on-demand services and digital advertising targeted at potential visitors in areas such as Greater Manchester, Yorkshire, North Wales and the Midlands.
The campaign comes at a time of rocketing demand for domestic holidays, with recent research by VisitEngland showing 34% of correspondents intend to take a UK trip between July and September, and 35% from October onwards.
Chris Brown, director of Marketing Liverpool, said: "I think we all know how much pent-up demand there is to take holidays again, and a higher proportion of people will be choosing to do that without leaving the UK. We are very fortunate to be able to offer the best of city, coast and countryside within one city region, so we wanted to make that range of choice front and centre of the creative. We had a lot of first-time visitors last year following our Love Your Liverpool campaign, so we're hoping for more new faces to come and see it for themselves."
Cllr Harry Doyle, Liverpool City Council's cabinet member for culture and visitor economy, said: "This year is the perfect opportunity for domestic travellers to explore and experience places they have not yet visited on home turf. Liverpool is ready and open for business. We know there is a long road to recovery post-COVID, but the city is ready to welcome back visitors and we're doing everything we can to showcase it."
::
Lancashire vape company Dinner Lady is preparing to welcome 15 new staff as part of the Government's national youth employment scheme Kickstart.
The Kickstart scheme has been established to support 16- to 24-year-olds who are claiming Universal Credit, and are at risk of long term unemployment, in reaction to the impact of COVID-19 on young people's future prospects. Blackburn-based premium e-liquid brand Dinner Lady will soon welcome the first of its 15 Kickstart employees into its state-of-the-art headquarters at Shadsworth Industrial Estate.
The 16- to 24-year-olds will work in departments covering sales, marketing, compliance, customer service and e-commerce during the six month scheme, and Dinner Lady hopes to be able to offer long term training and employment opportunities to some of the candidates.
Head of HR and general manager, Gemma Lee, said: "To be accepted onto the Kickstart scheme is an honour for our brand. We're really excited to welcome some new talents into the business, to support their future employability, to develop new skills and give vital, paid work experience at this time. While we can't guarantee employment at the end of the scheme, for the right candidates there's no question we will help them stay part of the Dinner Lady family, whether as apprentices or with a permanent contract, and to forge a successful career."
GM Group's chief executive, Mohammed Patel, has previously spoken of his personal experiences of growing up in Little Harwood, Blackburn, and the challenges he faced during his teenage years – ultimately finding success in developing GM Group and the Dinner Lady brand. He said: "As a teenager, there weren't many doors open to me, and I understand how easy it can be to become disenfranchised as a young person, to not see what opportunities may be out there. I sincerely hope we can find a new generation of talent and I look forward to welcoming local young people into the Dinner Lady Family, to inspire the next generation of Blackburn entrepreneurs."
::
International businessman, Dr Maurizio Bragagni, CEO of global cable maker Tratos (UK) which has production facilities in Knowsley, Merseyside and internationally, has won the Institute of Directors' highest accolade – chartered director status, and, with it, life membership and a place as a Fellow of the Institute.
There are only around 1,600 chartered directors worldwide and this month they were joined by the head of a Merseyside independent manufacturer. With the Royal Charter qualification – the IoD is the only institute in the world to offer it – Dr Bragagni joins a small and exclusive community of those acknowledged as the world's best directors.
The qualification process involves close investigation and analysis of applicants' board performances and is backed with an intense two-hour interview. Candidates first have to gain the IoD's certificate and diploma before offering up a portfolio of board experience for close scrutiny.
The British industrialist, a continuous professional development and education champion, is also an Hon Visiting Professor at Bayes Business School (formerly Cass, where he gained his MBA) and has an Honorary Doctorate from the University of Bolton. His lectures focus on family business, innovation and international business and he set up The Tratos Academy to promote professional development for staff and visiting engineering undergraduates.
After studying for his doctorate in law from the University of Pisa, Dr Bragagni has gone on to champion access to education for children and young people from disadvantaged backgrounds through his charity Esharelife.org. Dr Bragagni is also an author, sustainability champion, a Freeman of the City of London and diplomat – he is Hon Consul for San Marino – who is committed to innovation, leading the Tratos team that won the Queen's Award for Enterprise: Innovation in 2019.