North West business briefs: Bimson; Avoira; 3PL; Aptus Utilities; Globus Group; MancSpirit, Mummy Gummies
X

Register for free to receive latest news stories direct to your inbox
Register
A rise in home renovations and house moves has seen a key haulier of construction materials, boosting turnover and creating jobs, with support from Lloyds Bank.
Bimson Haulage said it experienced a significant increase in demand for its delivery services over the past 12 months, after more people chose to undertake private construction projects and make improvements to their homes during lockdown. To help meet demand, Bimson secured a six-figure funding package from Lloyds Bank, which it will use to upgrade its fleet operator's licence to 66 vehicles, with 25 new specialist vehicles already on order.
The Carlisle company, which currently has a team of more than 70 staff, predicts the improvements and expansion of its fleet will allow it to grow by 20% and create 30 jobs during the next two years.
The family-run business is now in its third generation and has nine sites across the North West, Yorkshire, Staffordshire and London, including its original base in Carlisle. Working with construction materials suppliers, builders merchants and housebuilders across the country, the specialist haulier currently distributes around 1,000 deliveries each week.
Managing director, Richard Bimson, said: "The Bimson family business started in construction over 70 years ago and evolved into haulage when my grandfather identified a gap in the market for those looking to transport construction materials to site. Growing from a one-man operation to a successful transport operator, and now an established nationwide haulier, the business has since far surpassed all expectations."
Angela Parry, associate director for HP & leasing at Lloyds Bank, said: "The Government's decision to cut stamp duty has supercharged the housing market. With people also spending more time than ever at home, it's unsurprising that we've seen such a significant increase in the number of private residential construction projects being undertaken. This latest investment will not only be transformational in terms of providing the head room to allow the business to continue expanding but will also ensure its fleet is fit for years to come."
::
The Crown Commercial Service (CCS) has put Bury-based technology solutions specialist Avoira in the picture for audio-visual (AV) and technical integration contracts worth £50m after appointing the firm to its new Audio Visual Technical Consultancy & Commissioning Dynamic Purchasing System.
Running until March 2024, the DPS covers provision of AV design consultancy, integration, installation and support services. This also embraces hardware procurement and project management. The DPS serves a wide range of public sector bodies who require complex AV services. It will also serve those needing support for rooms hosting AV technologies and collaboration tools such as Microsoft Teams, Google Meets and Zoom Rooms.
Its clients include government departments and executive agencies, local authorities, the NHS, emergency services, educational bodies, third sector and charity organisations.
Designed to offer its public sector clients flexibility in procurement of the latest technologies and methodologies, it incorporates a dynamic filtering system. This streamlines the purchase of any combination of design, installation and support.
Adam Feakins, Avoira's head of AV/VC sales and operations, said: "Quite understandably, the criteria that companies must meet to be appointed to public sector procurement frameworks are stringent. We're delighted that our experience, expertise, financial stability and purchasing power ensured we hit that mark, giving us access to tenders worth some £50m."
::
Social Chain-owned gaming brand GameByte has signed a deal with order fulfilment provider 3PL as it looks to further expand its e-commerce capabilities.
GameByte is a community of 6.5 million gamers and aims to capitalise on the boom in online gaming with an e-comm website that features more than 1,000 products including merchandise, gaming accessories, hardware, next-gen consoles and games. Gamers can buy directly from the store or purchase through social by clicking on one of GameByte's videos via Instagram, Facebook and TikTok, which average more than 25 million views every month.
3PL will provide e-commerce order fulfilment, distribution and a range of re-work services through its newly formed pre-retail division for all UK orders.
John Scully, business development manager at Wigan-based 3PL, said: "The addition of GameByte to the existing portfolio of Social Chain brands presently handled by 3PL is an exciting development. We are looking forward tremendously to fulfilling both these and other new brands as time goes by."
Anna Graham, ecommerce director at Social Chain, said: "We are, once again, very excited to onboard our products with 3PL as we continue to scale our portfolio of brands across the UK. John and the team at 3PL are always responsive and quick to handle our ever changing needs. We look forward to onboarding more brands with 3PL in the near future."
::
Bolton-based multi-utility connections provider Aptus Utilities has been awarded the prestigious Secured by Design accreditation.
Aptus designs, connects and commissions multi-utility networks for new residential, industrial and commercial developments. It specialises in street lighting design and installation. The business is only the second lighting consultant in the country to achieve the accreditation.
Secured by Design (SBD) is the flagship UK Police initiative to help 'design out' crime through the use of high quality, innovative products and processes. With support from several police forces in the UK, SBD plays an important role in helping to prevent crime. It is widely recognised as a valuable mark of police-preferred specification.
Adrian Cunningham, street lighting manager at Aptus Utilities, said: "We are incredibly proud to have obtained police accreditation and become SBD certified. Our customers can be confident that we meet the extremely high standards of an independent third party. This accreditation is testament to the hard work and commitment of the Aptus Utilities design team."
In order to become Secured by Design licensed consultants and a member company, Aptus Utilities had to adhere to a rigorous application and vetting process required by the police. Secured by Design is the only way for products and services to achieve police recognition in the UK and, as such, adds a guaranteed level of security not found anywhere else.
::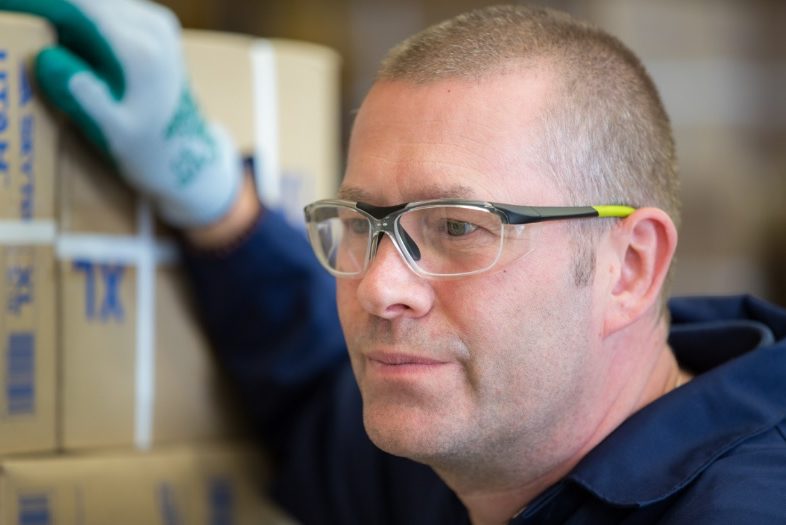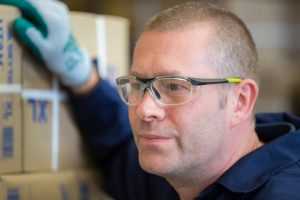 Globus Group, the Manchester-based international PPE (personal protective equipment) firm has announced a unique partnership with Vision Express to provide prescription protective glasses in all Vision Express stores across the country.
Protecting eyes without compromising on vital sharpness of vision has been a longstanding issue for workers across multiple industries, such as construction and manufacturing, as well as consumers doing DIY at home.
Although safety eyewear provides protection from a range of hazards, until now it hasn't been able to offer the wearer the same clarity of vision as prescription glasses. This new partnership will offer a solution to those in need of protective prescription eyewear. The collaboration will see the opticians launch a full portfolio of prescription safety glasses from Globus Group's high-performance Riley RX brand, manufactured by Vision Lab.
Effective eye protection is particularly important for construction and manufacturing workers, who have some of the highest rates of workplace injuries in the UK. Prescription protective eyewear can help to ensure that workers' vision is not restricted, which is often the case if they have to wear goggles over their own prescription glasses.
Divisional director at Globus Group, Neil Sinclair, said: "Globus Group are proud to be the official manufacturer for Vision Express, and we look forward to keeping their customers safe with our market leading range of safety prescription eyewear."
::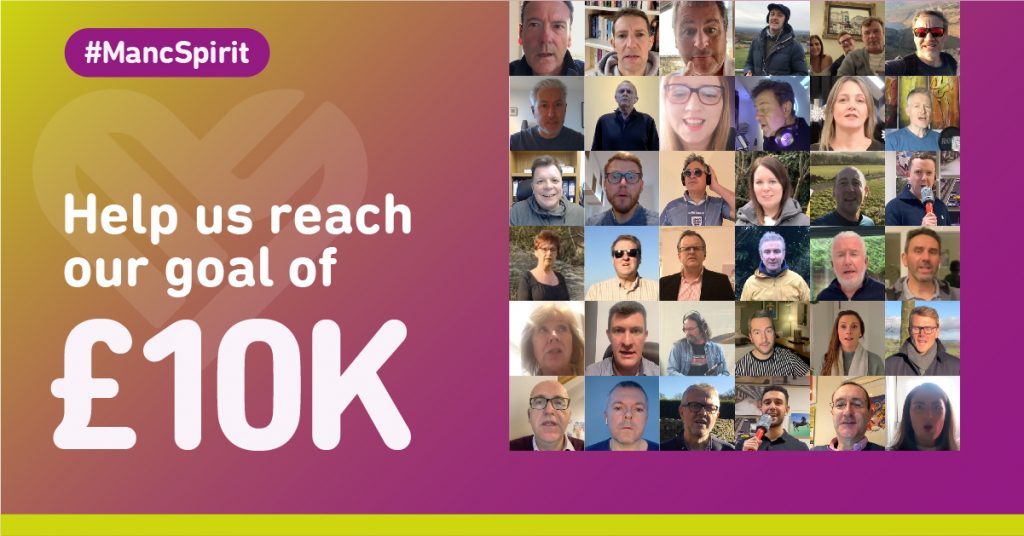 The hugely successful Y Factor fundraiser has returned this year and has brought together 36 professionals from the Northern corporate finance community to record a music video in support of charity MancSpirit.
Whilst the pandemic may have prevented the usual in-person event, individuals from firms across banks, law, corporate finance and private equity have performed a cover of Elbow's 'One Day Like This', which has been musically directed by Jeremy Smith, Director at ABN AMRO Commercial Finance, and will be released as soon as the £10K target has been reached.
The businesses involved in the fundraiser include ABN AMBRO, Addleshaw  Goddard, BGF, Clyde & Co, Deloitte, Duff & Phelps, HSBC, KJG, KPMG, LDC, Mayfair Equity Partners, Palatine, Pinsent Masons, PwC, RSM, Santander, Squire Patton Boggs, Tosco Debt Capital, Ward Hadaway and Yorkshire Bank.
MancSpirit is Greater Manchester's mental wellbeing charity committed to improving the mental wellbeing of people in the region through creativity and arts. Donations can be made here.
Michael Reeves, CEO, Clearwater International said: "Over the last 12 months, the pandemic has caused a lot of uncertainty and worry for people across the region.
"Mental health could not be more important right now so supporting MancSpirit was an obvious choice.
"We have been overwhelmed by the goodwill and generosity of the professional community and it was great to get the Y Factor team back together again for such a great cause."
Damian Carr, Co-founder of MancSpirit with Paul Ludden, said: "We have been blown away by the energy and musical detail that Jeremy has achieved on this video. Honestly, I can't wait for more of you to be able to see for yourselves what ingenuity people have applied to this project during lockdown."
::
Two mums have teamed up to create a new CBD brand exclusively for women.
Friends Sophie Garner from Blackburn and Jess Cohen, who grew up on the Wirral and now lives in Nottingham, are behind Canax CBD.
Their first product us called Mummy Gummies, a range of CBD infused gummies, which claims to help relieve period pain.
Sophie, 34, a paediatric nurse, said: "After seeing the effects of CBD in patients first hand, we wanted to create a CBD brand for women to help them in their daily lives.
"Our next CBD products will help women going through the peri-menopause and menopause."
Jess, 36, whose mum started using CBD to help her sleep and relax after being diagnosed with multiple myeloma, said: "Our gummies give women a daily dose of CBD and help to take that edge off whenever they feel the need.
"A lot of our customers are taking Mummy Gummies to help them with their sleep and anxiety and monthly period pain."
Mummy Gummies, which are THC free, are made in the UK with CBD derived from Fair Trade Hemp Farms in Oregon.